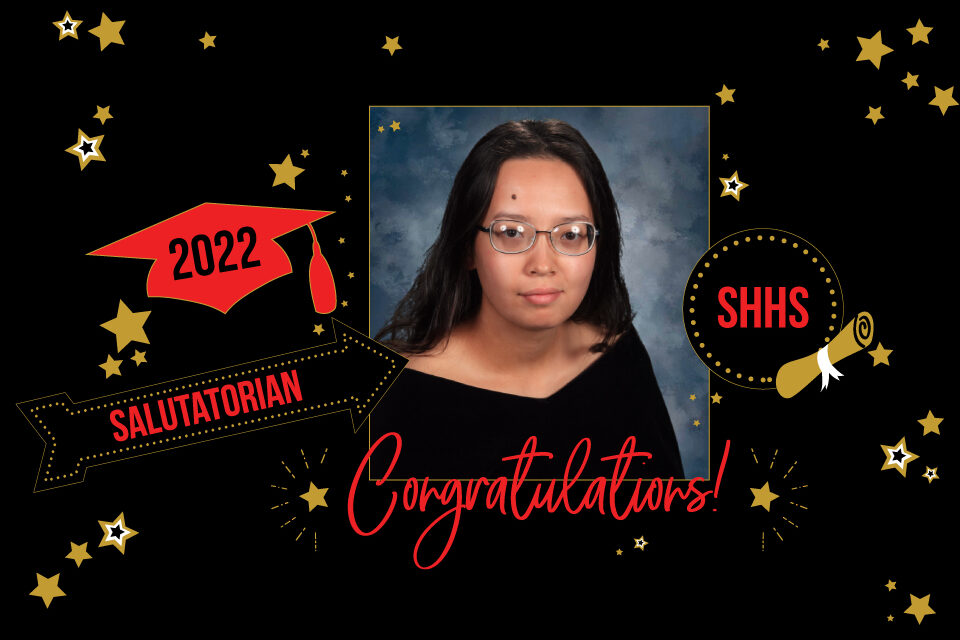 In the week leading up to Arlington ISD graduations June 7 and 8, we are celebrating the Class of 2022 valedictorian and salutatorian for all seven Arlington ISD high schools.
Name: Michelle Nguyen, Salutatorian
School: Sam Houston High School
College: University of Texas at Arlington
Intended Major: Public Health
What is your dream and how do you plan to make it come true after graduation?
I dream of living a comfortable life where I won't have to worry about money. I want to be able to live quietly. I intend to do this by getting a decent job in the health sector. It's not a very exciting answer, but it's what I want in life.
Who inspires you the most?
My father inspires me the most. He immigrated here from Vietnam with very little, but he has worked hard every day to make sure my family can live comfortably. He always encouraged me and told me to do well in school, but he was never a helicopter parent. 
What is one piece of advice you would give an incoming freshman?
Join some clubs or a sport. Don't get so caught up in your schoolwork that you forget to have a little fun and branch out. 
What's been your favorite high school memory?
My favorite high school memory was our coach driving us back to school after a tennis game that the entire team had most certainly lost. However, we'd just be making jokes about it and singing along to the Dua Lipa and Justin Beiber songs on the radio to annoy our coach. 
How do you plan to make an impact on society in the future? 
I don't plan to have much impact on society in the future. As stated previously, I just want to live a quiet and comfortable life. I hope that I will be able to help people with my job in health (not too sure what that's gonna be yet) but other than that, I don't think I'll have much impact. 
What her teacher said …
"I taught Michelle at Sam Houston High School. As her tennis coach, I can say she is a very hard-working, quiet but funny individual."-Manoj Jacob, Tennis/Sociology/Archery, Sam Houston High School. 
Can't make it to graduation but you still want to be a part of the special day? If you'd like to watch Sam Houston High School's graduation, visit aisd.net/graduation to livestream the ceremony. Be sure to tag @SamHoustonHS (Facebook), @SamHoustonHS (Twitter) and @samhoustonhs (Instagram) and use #ArlingtonISD when capturing special moments of your graduate for a chance to be featured on Arlington ISD official social media pages.