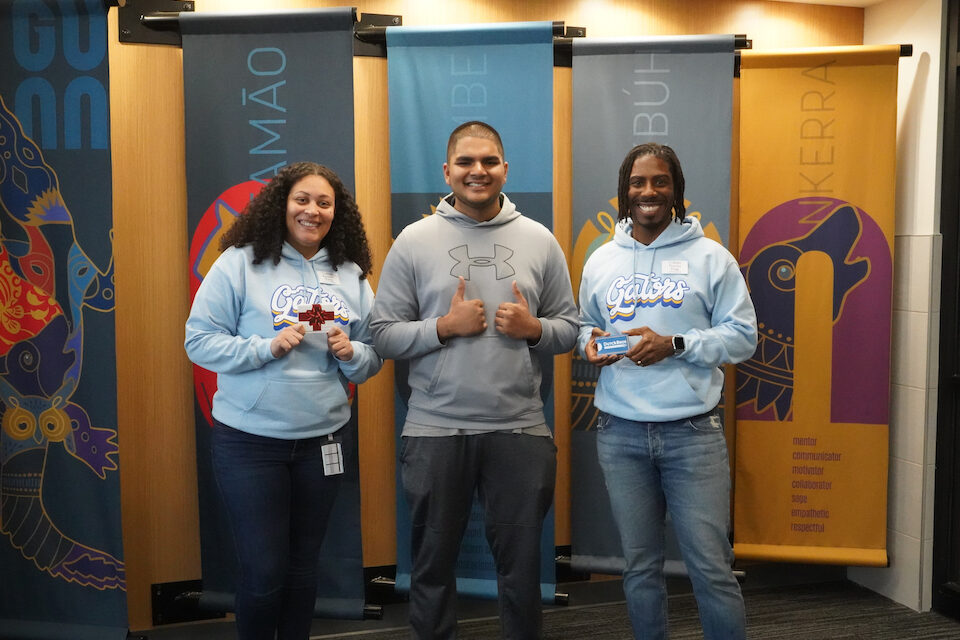 Shetty gives gift cards to Gunn Junior High teachers
Sairaman Shetty, vice president of the Mayor's Youth Commission and senior at Arlington College and Career High School, is going the extra mile to make a difference in his community. For his birthday, the senior donated 25% of his total earnings from his job to purchase gift cards for unsuspecting teachers at Gunn Junior High and Fine Arts and Dual Language Academy.
Shetty moved from Dubai with his family when he was just a teenager. Although he is now proud to call himself a U.S. citizen, he had his share of hardships when he first moved here.
"As an immigrant, with a heavy British accent and culturally seen as different, I was heavily bullied by my peers," said Shetty. "I am blessed to have loving parents. When they became aware of my suffering, they moved swiftly to engage with the administration at my school and worked to help me build self-esteem by encouraging me to join extra-curricular activities.
"My heart holds a huge space for those in need of help due to my own experience with hardship."
Serving as the vice president on the Mayor's Youth Commission allows Shetty to be a voice for the youth by engaging with local community leaders. With his peers, Shetty engages in community projects that positively impact the city of Arlington. It is his hope to spread a message to Arlington ISD students that the immense contribution and sacrifice each educator makes to shape the future of each child they teach deserves the utmost respect. In India, the saying "Guru Devo Bhavah" means "Teachers are like god that guides us through the journey of our lives."
Shetty met Kenya Mobley while serving at the Mayor's Youth Commission. Mobley, a volunteer with the city, thought Gunn would be the perfect place for Shetty to make his donation.
"Sai is a very giving, intelligent and insightful young man. I have enjoyed getting to know him and his mother Mrs. Shetty through my work with the city," said Mobley.
Shetty has been inspired by mentors like Mobley, but his ultimate influences are his parents, Suresh and Kanti Shetty.
"My parents have taught me the most valuable lesson there is to learn and that is the ability to love and have compassion for everyone," said Shetty. "My parents have taught me to grow where I am planted and not miss out on an opportunity to serve someone else. I am truly blessed to have been raised by strong, intelligent and loving parents."
After graduation, Shetty plans to attend the University of Texas at Arlington. His goal is to become a community activist throughout his college years and adulthood. He believes making a difference is the center of it all, and being an inspiration to others by impacting communities through service is what it's all about.