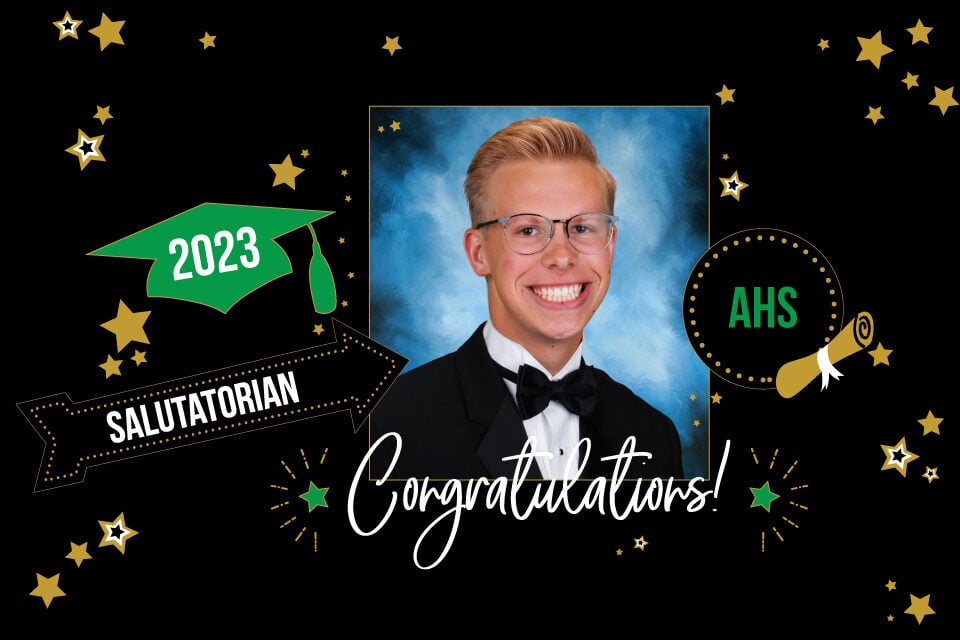 AHS salutatorian Jack Kozack
It's graduation season and we are celebrating the Class of 2023 valedictorian and salutatorian for all eight Arlington ISD high schools. Meet Arlington High School's salutatorian Jack Kozack.
NAME: Jack Kozack
SCHOOL: Arlington High School
COLLEGE: University of Texas at Austin
INTENDED MAJOR: Government
What is your dream and how do you plan to make it come true after graduation?
My goals in life are, in going to the University of Texas at Austin next year, I want to be involved in student organizations centered around government and politics. My goals are to obtain an education to successfully develop my skills in the government area. I want to go to school and after that enter the world of politics. I want to be an advocate and be the voice of young people. I want to amplify the voice of Gen Z.
Who inspires you the most?
My dad inspires me the most. He's technically my stepdad, but he's my dad. He came into my life when I was about three and he changed my perspective on how to treat people with kindness. He is the most caring and loving human I've ever met, and I strive to be like him.
What is one piece of advice you would give an incoming freshman?
Have fun. I think there is an emphasis on when I started as a freshman you had to work hard in school and fun was second. Being involved in organizations at school will give you another perspective and let school be enjoyable and not just rigorous and academic.
What's been your favorite high school memory?
My favorite memory was probably last weekend at prom. Prom this year was special because I got to be with my friends. I have a big friend group, and we're rarely all together. We were all there and taking pictures and danced and danced until the last song. Our after-prom was the best ever. My mom ran it. It was fantastic.
How do you plan to make an impact on society in the future? 
A gift I have been given, I'm always very positive and I smile a lot. I think just looking at the next four years and not looking after, I have a role to spread positivity to others especially as I go into harder classes in a new atmosphere. I think I will develop a welcoming and loving atmosphere at the university.
What his teacher said:
I knew the moment I met Jack that he was destined for great things. Jack motivated his peers to be their best. Jack was the kind of student that I looked forward to seeing every day. He was the kind of student that made my job so enjoyable. Jack has been a bright spot in my life. He continues to visit, keeps me updated on what's going on in his life, and he has spent time helping my own children. I hope that one day my own children have the passion, the motivation and the dedication that Jack has.  
– Katy Wells, Jackson's seventh and eighth grade speech teacher