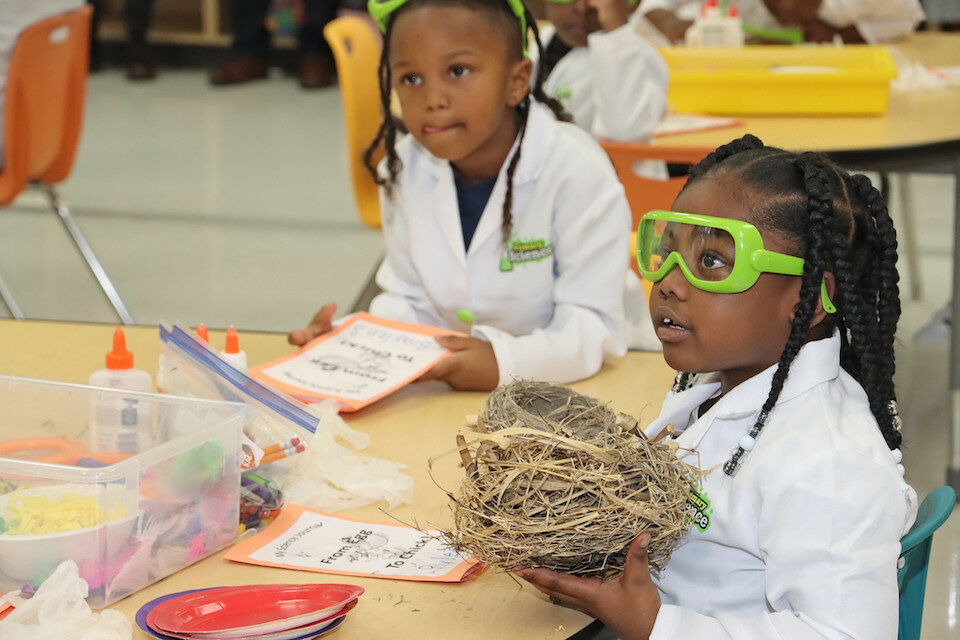 Full STEM Ahead!
This wasn't your typical news conference. Four-year-olds in lab coats and safety goggles made for one of the most unique – and cutest – news conferences ever.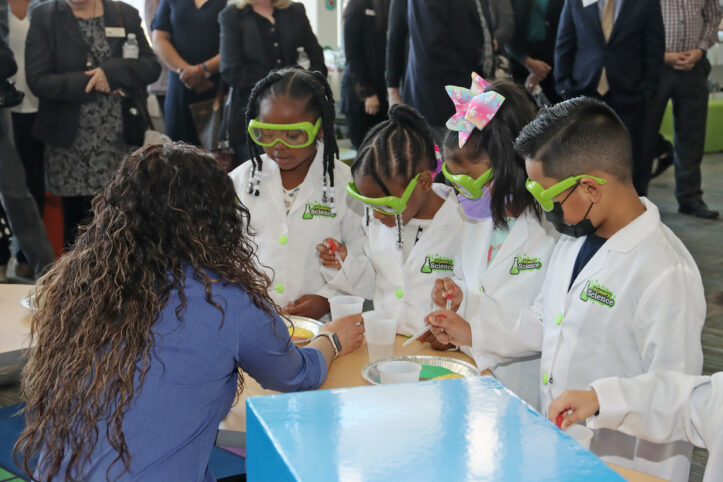 Arlington ISD is going "Full STEM Ahead!" with free pre-K and the integration of an innovative STEM curriculum for all four-year-olds this fall. For the first time in the district's history, four-year-old students will be able to attend full-day pre-K. The perk? No cost regardless of qualifying status. 
The district held a news conference at McNutt Elementary to announce the exciting news. Visitors went on a pre-K STEM lab tour to see little learners in action. Pre-K students enthusiastically explored nests and eggs at their STEM-lab tables, unfazed by the VIP guests and media. 
During special remarks in the school's library, the young student scientists also conducted a special experiment to show off their skills to Arlington Mayor Jim Ross, Tarrant County Judge Glen Whitley, Arlington ISD board members, Superintendent Dr. Marcelo Cavazos and a host of special guests. 
"We know STEM education helps the foundation of our youngest learners so that they can be successful in their future," Cavazos said. "We made this decision with a powerful purpose because we know that every child deserves an opportunity to start their educational journey with success and a world-class education like the one that's provided in Arlington ISD. 
"Arlington ISD owes it to our families to mitigate costs. We owe it to our little learners to have a foundation that will guide them for their future." 
From the STEM curriculum to play-based learning, the opportunities that four-year-old students will get when they start pre-K in Arlington ISD are literally priceless. 
"What we saw here today is our future, and we need to do whatever we can to invest in them," said Kecia Mays, president, Arlington ISD Board of Trustees.  
Enroll starting April 1
If you're ready to invest in your little learner's future, head to aisd.net/prek for more information and get ready to enroll your four-year-old on April 1. And check out this video to see what a day in pre-K is like. Full STEM Ahead!