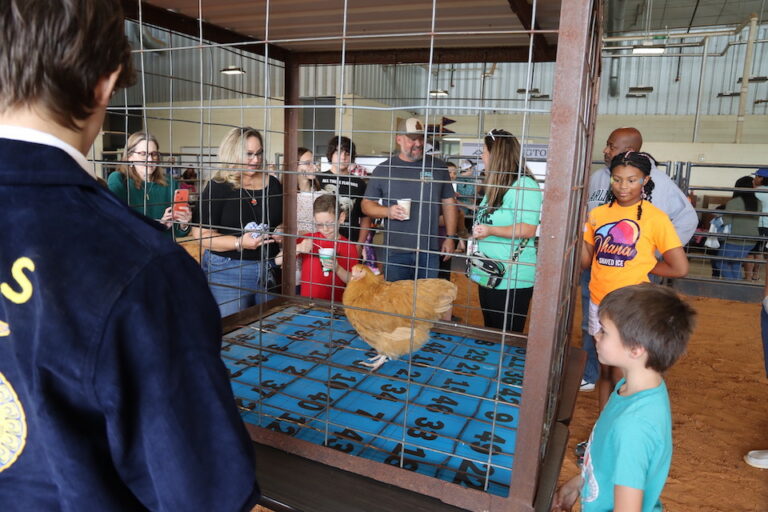 FFA booster club sponsors annual open house
When six-year-old Audrey Manning was roaming around the petting zoo during the Arlington ISD FFA Booster Club Fall Festival, she petted the adult lambs, chased the baby goats, and seemed to get a kick out of feeding all of them with hay.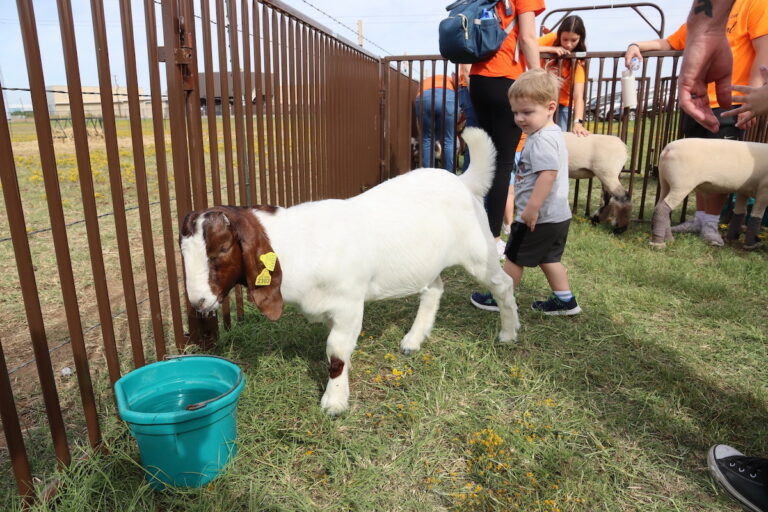 Her only question before leaving was this: "Can I hug them?"
Kamryn Green, a Lamar High School sophomore holding a cuddly-looking lamb, gave her a rousing yes.
"Just don't squeeze too hard," Green told her.
"I get that a lot," Green added. "The little kids love just to hug them. Probably because they look so cuddly, and they are nice and really do like human interaction."
Green has been in FFA (Future Farmers of America) for two years, and aside from taking care of her animals, this annual Fall Festival, held at the Arlington ISD Agriculture Science Center, is a seasonal highlight.
"It's kind of nice just to show people what we love and why we love it," Green said. "They all just fall in love with these animals, and it's not something they see all the time."
Of course, FFA students and staff see them every day. Yet the magic of the festival remains. There were no showings or competitions during the festival. This day was for pure fun, an open house for a community that sometimes doesn't know what's happening in the center.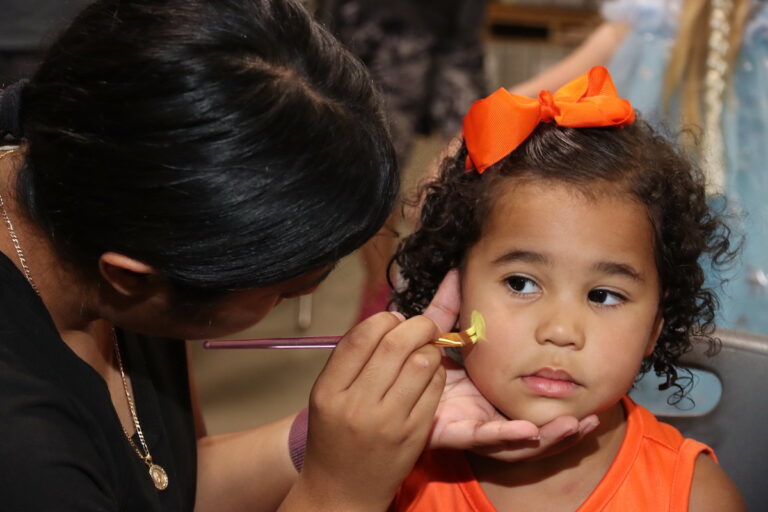 "Our community doesn't know we're here," said ag teacher Tanner Smith. "We are tucked off in the middle of Arlington, on 40 acres, where we raise animals for our program. That's the answer for people who drive by and do not know what this place is. We love doing the festival because it's just a fun time for the community to have a good time and see what we do here."
While most young children made a beeline for the petting zoo, which included some rambunctious baby goats and a rather large longhorn, there were plenty of other things. About 40 vendors selling everything from clothes to jewelry were on hand. There was live music from students enrolled in the Young Stars and Guitars program, fall-themed crafts and face painting.
One of the festival's highlights every year is Chicken Poop Bingo, which is precisely what it sounds like. Participants bought squares, and the squares on which the chickens pooped were the winner.
"I had no idea when I woke up this morning that I'd be betting on a chicken pooping on a square," said Randy Mitchell, who arrived at the festival with his wife and two toddlers. "It's fun and raises money for what they are trying to do here. That makes it worth it."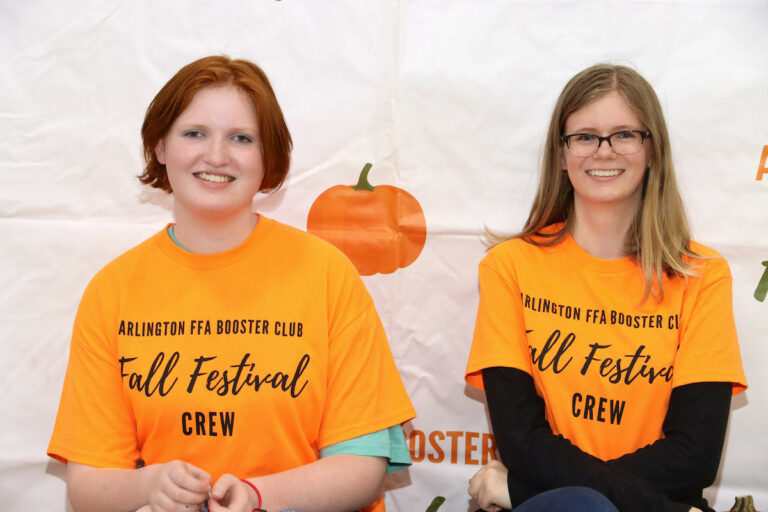 Several FFA members wearing blue jackets or crew T-shirts roamed around, happy to speak to anyone who wanted to know more about the organization.
"This is a big deal for us," said FFA Vice President Ismael Plata, a senior at Arlington High School. "We like the opportunity to show the community what we do. How we started in this and what we hope to accomplish."
Plata said he started showing goats and now shows heifers, a two-year project.
"My dad took me to a dairy farm when I was little, and I just fell in love with the animals," Plata said. "I want to be a livestock veterinarian. There's not a lot of them out there right now. It's a big issue at the moment. But I love FFA because it teaches you a lot about leadership, communication and helping the community."
Smith said he is starting to see former students become agriculture teachers themselves.
"Six or seven of my former students have either gone through college to become ag teachers or are in college to do so. Some are student teaching; some got jobs and are teaching in the same county as us. I get to see them at county functions. If they ever came back and taught here with me, I think it would be really cool. Fun to see that progression to go from student to teacher."
Just as exciting is how FFA members see the process of farming and feeding America.
"One of the cool things we did last year was that one of the steers that we raised, we had a process where that hamburger meat is what the baseball teams served at the baseball games," said Smith. "Our kids are raising high-quality products that are feeding our community."