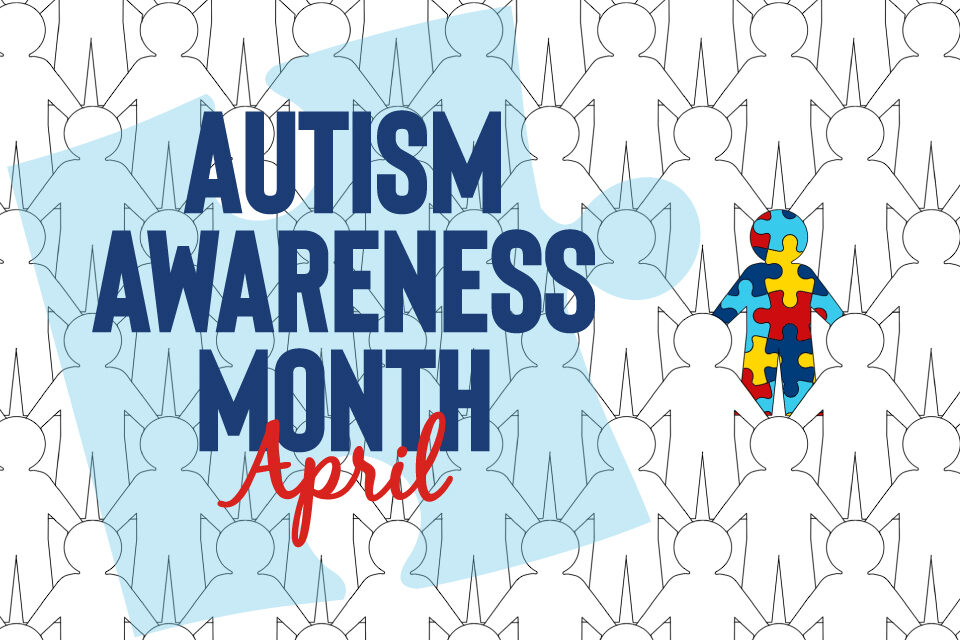 April is Autism Awareness Month
April is Autism Awareness Month, so Arlington ISD is taking the opportunity to share how the district supports students with autism.
"In the Arlington ISD, we love and value all of our students with autism," said Lora Thurston, Arlington ISD director of special education. "We want to provide each child with every opportunity and resource to grow, develop and learn so they can realize the special potential they all have."
What is autism?
Autism spectrum disorder refers to a range of conditions characterized by challenges with social skills, communication and repetitive behaviors. Autism is affecting one in 44 in the U.S. As it is considered a spectrum disorder. Each person has a unique set of strengths and challenges that can require minimal or significant support.
How SPED helps
Arlington ISD's special education department offers many services and resources to help if your child has autism. From parent training to in-home training and evaluations, the district has trained professionals to assist in meeting your child's needs. Educational diagnosticians, licensed specialists in school psychology and speech pathologists work together to evaluate and support students with autism. For a list of parent resources, please click here.
SPED's goal
Antrice Newsome, Arlington ISD special education curriculum coordinator, is dedicated to ensuring students with autism get the resources they need to succeed in and out of the classroom.
"Our ultimate goal is to get students with autism more included in the community," Newsome said. "Including them in the general population, helps better prepare the student for what's to come post-secondary."
Instructional specialists are the first point of contact for each campus, but helping students with autism is a collaborative effort. Newsome and her team are creating systems for students across the board while also leaving room for individualized needs. Together, they ensure there is continuity in the curriculum and that campuses have access to additional support.
Training for teachers is huge. Newsome has been working in special education for 34 years. Her experiences have given her the opportunity to see first-hand what students with disabilities need.
"These students want to become productive citizens just like everyone else," said Newsome. "Sometimes small tweaks to the environment help the student feel included. The more we open opportunities for students with autism, the more opportunities they have to learn social skills and be a part of our community."
Next steps
Early intervention can improve learning, communication and social skills in children with autism. If you suspect your child has autism spectrum disorder or any disability, please contact your child's school to request an evaluation. Referrals are necessary to receive evaluations. For more information, contact the special education department at 682-867-0800.