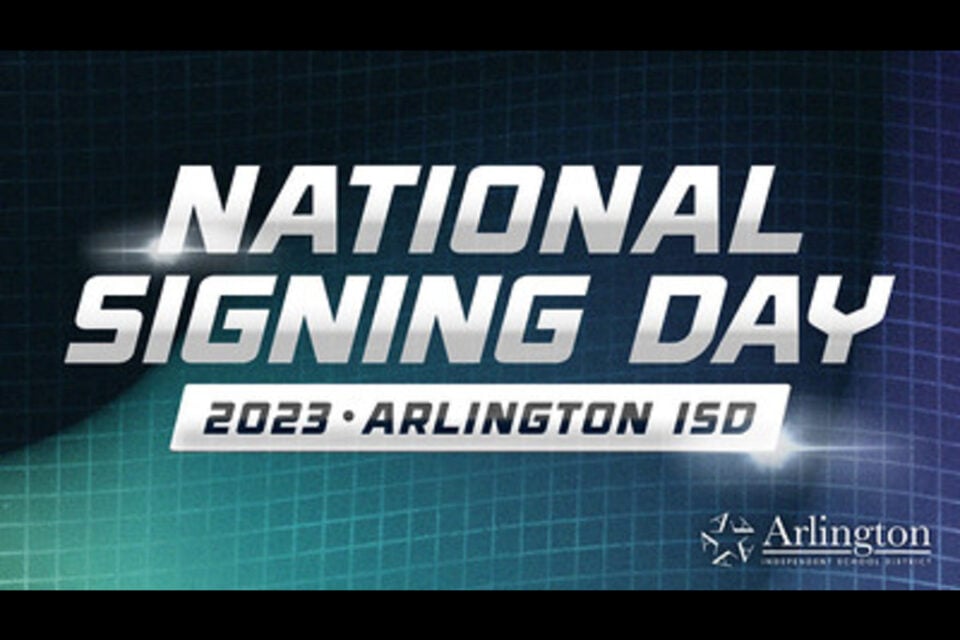 Signing Day
National Signing Day didn't go as planned in the Arlington ISD back in February because of the winter weather that hit the area.
Coaches and student-athletes made the most of the time from the postponed date, nearly doubling the number of student-athletes who will be playing sports at the next level.
The culmination of that work came Tuesday as the district honored 82 student-athletes from the six traditional high schools at a signing day celebration at the Arlington ISD Athletics Complex.
The 82 earned more than $6.5 million in scholarship money and will play in nine sports at the next level.
"This is hard, to go through high school, to balance your grades, to have the grind, time and commitment it takes to be in one of these chairs, it's special," Arlington ISD athletic director Eric White said. "Not everybody can do that. To have a chance to come together and celebrate their accomplishments are, what the accomplishments of their coaches and programs are, it really just means a lot to me. It's a fun day."
The student-athletes filled the floor of the athletics complex along with their coaches and were greeted by cheers from family and friends in the stands.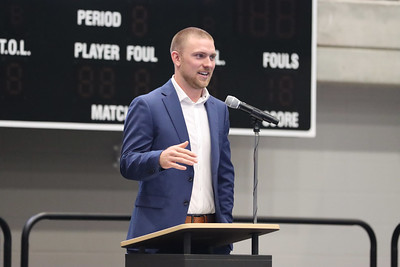 They also got to hear an important message from Lamar High School graduate Shane Buechele. Buechele, who is a quarterback for the Super Bowl champion Kansas City Chiefs, talked about the highs and lows of his college career at the University of Texas and SMU. Buechele was one of the top quarterbacks in the country coming out of Lamar but left Texas to finish his career at SMU.
Buechele, who would not have been able to come to the ceremony in February because of the Super Bowl, stressed the importance of student athletes finding their why while they're in college.
He was also happy to be back in familiar surroundings in Arlington.
"It's amazing," Buechele said. "Seeing these people in these chairs, I've been there. I've been in their position. Listening to someone like me who gets to speak to them is a blessing for me and gets me excited to speak to them."
Buechele didn't get to experience a signing day when he was in high school because he graduated from Lamar early to play spring football at Texas.
Arlington ISD student-athletes who were honored Tuesday will play football, baseball, softball, soccer and basketball in college in addition to running track, swimming, wrestling and golfing.
To watch the Facebook live featuring Super Bowl champ Shane Buechele, click
here
. You can also view all of the photos from today's signing day on
Flick'r
.