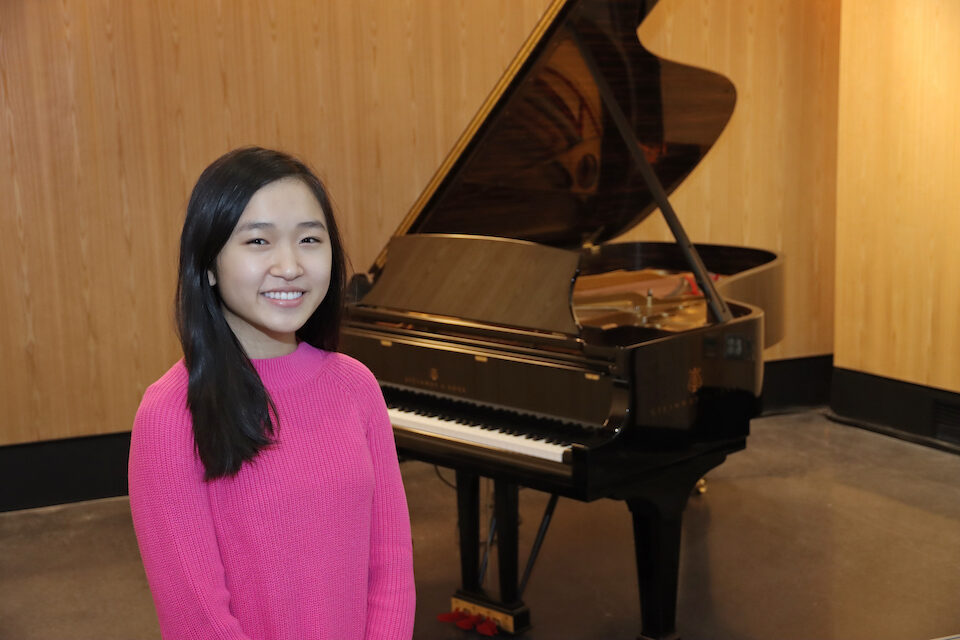 Ella Tran strikes Gold!
Martin High School junior Ella Tran experienced a dream come true after winning the Collin County Young Artist Competition in Plano on Jan. 8. The piano player pulled out all the stops to bring a win back to Arlington and will get the opportunity to perform her winning concerto with the Plano Symphony Orchestra in March.
"When I found out I won it was unexpected, but I knew I practiced hard for this," said Tran. "I've participated in this event for multiple years, and the competition is full of talented musicians each time. I was filled with so much joy because I'll finally get the experience of playing a grand piece with a grand orchestra."
Tran is a multi-talented instrumentalist as she plays the piano and is also the first chair violin at Martin. The 16-year-old has been playing the piano since she was five and violin since age 11. Her parents thought she was an active child, so they enrolled her in piano lessons to keep her occupied. She developed a passion for piano soon after and hasn't looked back since.
Center for Visual and Performing Arts
While Martin is her home base, she also takes classes at the Center for Visual and Performing Arts(CVPA) to improve her skills. She credits classes like music theory for helping her practically apply concepts she's learning. Tran has noticed significant progress since beginning courses in August. Her teacher, Toni Worley, has seen the effects of her discipline and dedication firsthand.
"Tran is truly a gifted musician and not just on the violin," said Worley, AP Music Theory teacher. "She can immediately play a prepared piece flawlessly by memory on either the violin or the piano. Always preparing, she has the next audition, rehearsal or contest in sight. You can bet she will be ultimately prepared."
That type of commitment will carry Tran to the next level. Especially, with her plans to pursue music in college, specifically in piano performance. This young musician is just warming up for greatness. 
"Music is a universal language because it's something everyone can enjoy. You know, you can share it with others regardless of their backgrounds," said Tran. "I hope I can continue creating and sharing beautiful music."
If you'd like to experience Tran in action on March 19, 2022, tickets to the Young Artists & Scheherazade event can be purchased on the Plano Symphony website.
For more information about how the CVPA can help your student excel in fine arts, check out aisd.net/cvpa and register for classes today!