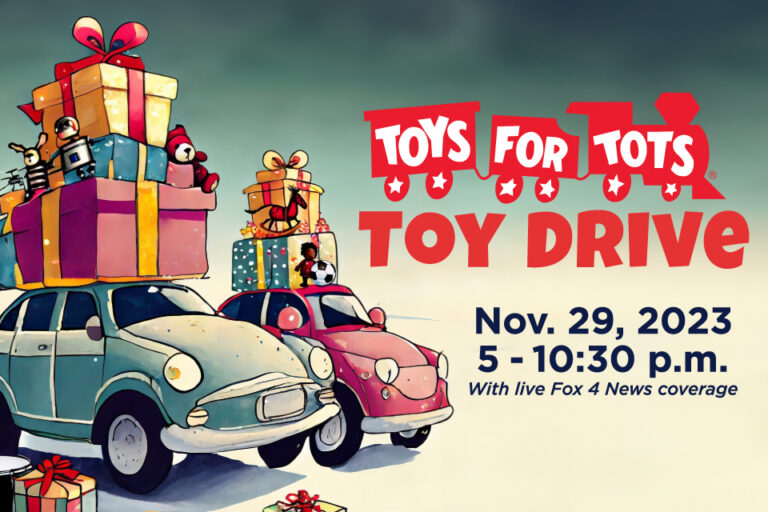 Bring new toys and see student performances
As the holiday season approaches, it's time to spread joy and bring smiles to the faces of children in need. We are thrilled to announce an exciting Arlington ISD Toys for Tots event taking place on Nov. 29 at the Dr. Marcelo Cavazos Center for Visual and Performing Arts (CVPA) from 5 to 10:30 p.m.
This remarkable evening promises to be filled with entertainment, goodwill and the opportunity to make a difference in the lives of deserving children. Mark your calendars for an unforgettable night of giving back!
"We are so thankful for our Arlington community that is so loving and committed to helping our children," said Aaron Perales, the Arlington ISD executive director of engagement, equity and access. "This is another opportunity for us to come together and uplift our Arlington families during the holiday season."
There will be live student performances as well as live broadcasts from FOX 4 from the CVPA throughout the event. And there could be a visit from Santa as well.
Anyone can drop off a toy anytime during the window.
This is your chance to embrace the joy of giving by bringing a new, unwrapped toy to donate to Toys for Tots. Your contribution will help bring happiness to Arlington area children who may otherwise go without during this special time of year.
Together, we can ensure that every child experiences the magic and joy of the holiday season. Let's make this year's Toys for Tots event an unforgettable success!