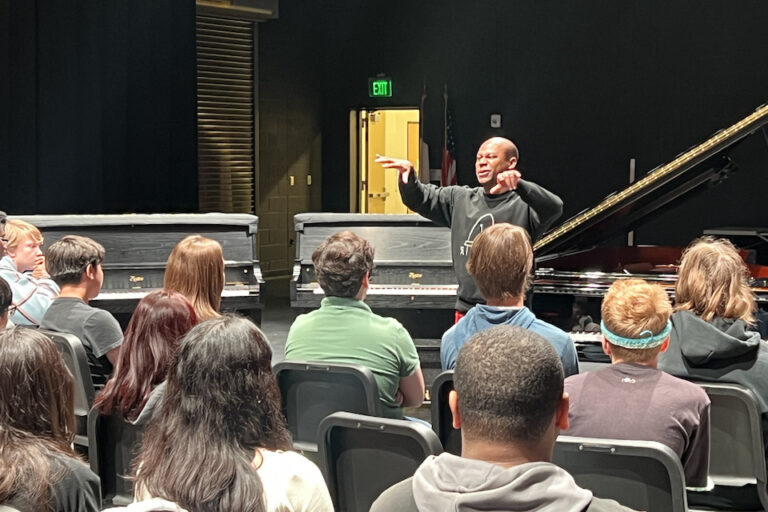 Jones is a classical jazz pianist and Steinway Artist
When you hear the word improv, you might think of comedy.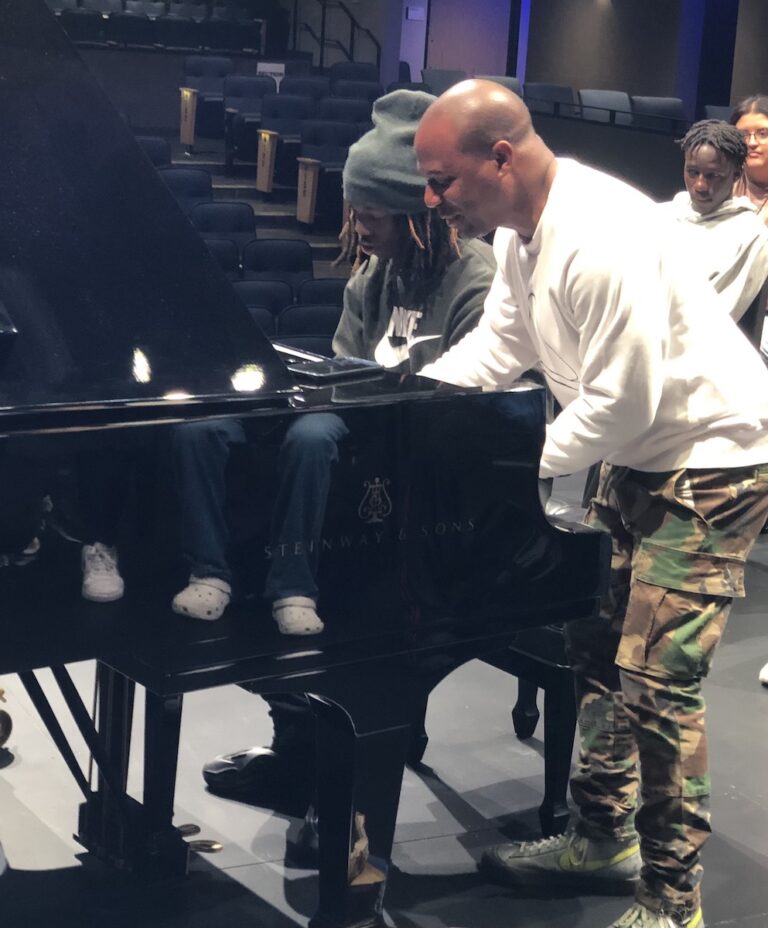 But Arlington Jones' masterclass on improvisation last week at the Dr. Marcelo Cavazos Center for Visual and Performing Arts (CVPA) wasn't about being funny.
But it sure was fun.
Jones, a classical jazz pianist and composer, gave students in Toni Worley's piano and AP Music Theory classes a front-row masterclass on the art of musical improvisation.
"Mr. Jones is awesome," said Arlington High School senior and guitarist Sal Osorio. "I really enjoyed him coming to show us new techniques and making it fun."
Jones is a Steinway Artist who has performed all over the world, but he is also an educator who loves to share his passion for piano and jazz with all ages. He knew that to keep kids interested in his improv class, he would have to keep them engaged. Students learn to listen to measures in the class and find their pocket inside of the rhythmic tunes.
"Arlington Jones is an amazingly talented performer and musician," Worley said. "His creative methods to draw our students out provided a unique opportunity for interaction and collaboration with a master musician that was enjoyable and fun. Our students loved this presentation!"
Arlington Jones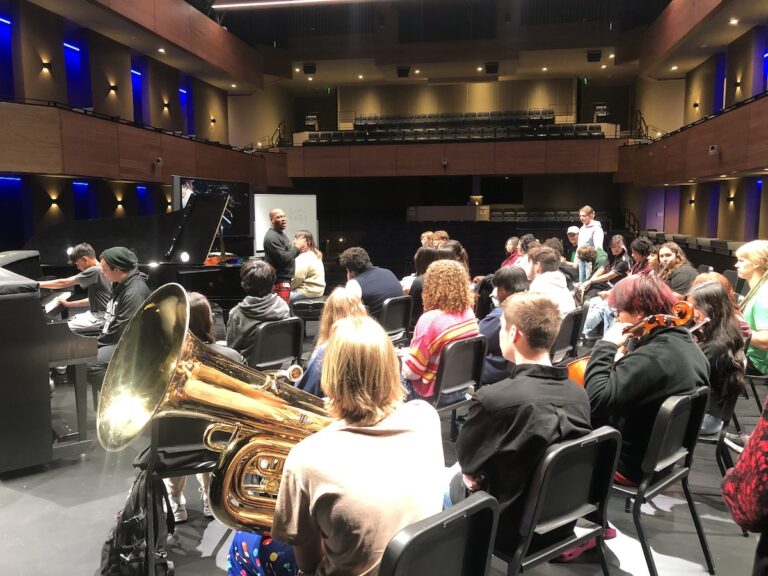 Jones, a native of Chicago, moved to DFW as a boy with his parents, and through their encouragement, began to play the piano. Jones credits his parents for his diligence in perfecting his craft. He also cites jazz artists like Ramsey Lewis and gospel artists like the Clark sisters as inspirations in his musical journey.
"I realized I had an ear for music when I started to play around age eight," Jones said. "My parents recognized my talent and didn't allow me to quit. They inspire me greatly. I started out playing classical music and then I began playing in church and started writing music. It wasn't until my junior year in high school that I decided that I wanted to pursue music full-time."
Jazz opera world premiere at the CVPA
Jones will be back at the CVPA on Dec. 20 for the world premiere of the jazz opera "Promise of the Heart." Jones wrote the opera, along with his wife Hope.
Get tickets and learn more at themusicstand.org/events/.