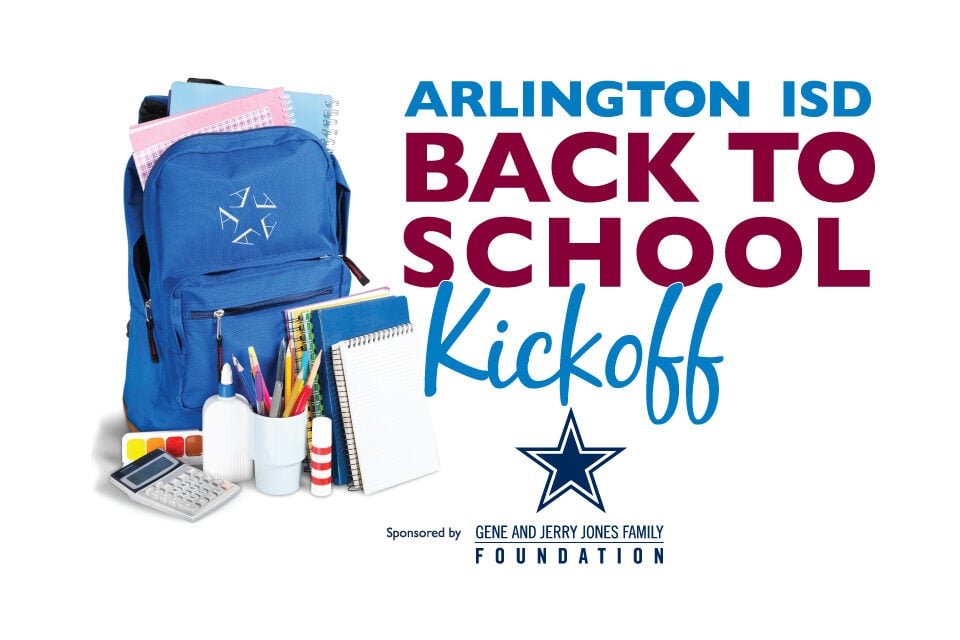 Resource fair
There's no better way to prepare for the new school year than with the Arlington ISD Back to School Kickoff. Nearly 100 resource partners will be at the event's resource fair to ensure you and your family are ready for the first day of school.
Of course, there will be free backpacks and school supplies for students. To add to the list, dental health checks and vision screenings will be available for students to ensure shiny smiles and bright eyes.
But wait, there's more.
What's a new school year without a fresh haircut? Free haircuts will be offered courtesy of cosmetology students from the Arlington ISD Dan Dipert Career and Technical Center.
Arlington Back to School Kickoff
"The kickoff is another example of our Arlington community coming together to support and show love for our students and families," said Aaron Perales, executive director of engagement, equity and access. "Being able to provide the kickoff in our traditional format provides us an opportunity to connect our families with resources and resource providers to help prepare our students for the first day of school and throughout the school year."
From charity organizations and churches to financial providers and learning services, the Kickoff has everything you need to cover your blind side.
"Getting ready for the first day of school can be exciting but also a little stressful," Perales said. "There are so many moving parts to get our students set for school. The services and resources provided at the kickoff will alleviate some of that stress and help our students walk into school with the confidence knowing they are prepared."
Let's kickoff for success 
Preparing students for success is always the goal in the Arlington ISD, and the Back to School Kickoff is the perfect way to start the school year in the end zone.
Get ready to grab your crew and head to AT&T Stadium on August 6 from 8 a.m. to 12 p.m. to ensure the first day of school is a win. Click here to register for the event and to receive a backpack.