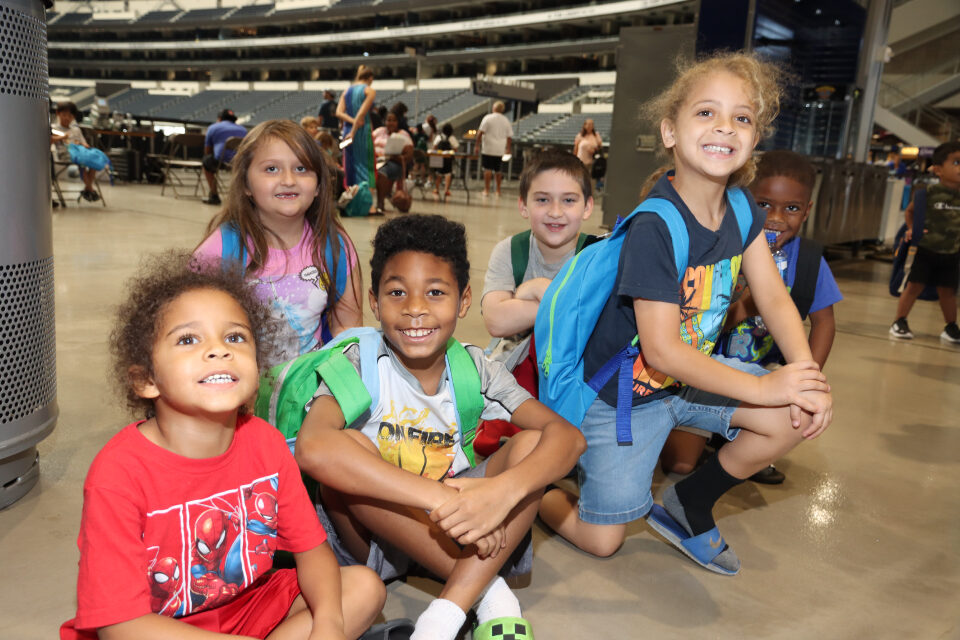 Kickoff offers free backpacks and services
Registration is now open for the ninth annual Arlington ISD Back to School Kickoff event, returning Saturday, Aug. 5, to AT&T Stadium from 8 a.m. until 12 p.m.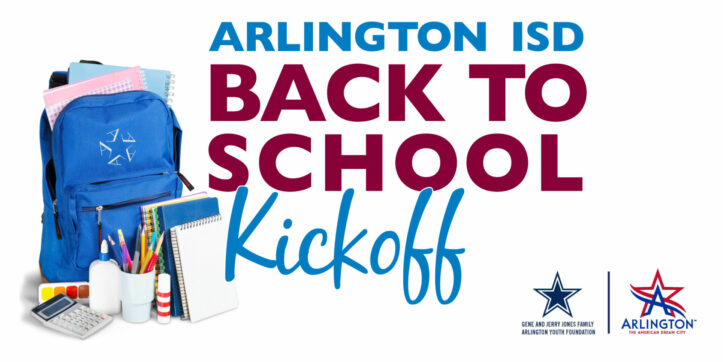 This in-person event offers students the opportunity to receive a free backpack full of school supplies and services in preparation for the 2023-24 school year.
Register for the Kickoff here.
Sponsored by the Gene and Jerry Jones Family Arlington Youth Foundation, the event will provide haircuts, dental services, vision screenings, information about community resources and immunization opportunities, as well as the chance for 10,000 Arlington ISD students to receive a backpack full of school supplies.
The Kickoff is only possible with the help of volunteers, from checking in students to handing out backpacks. To volunteer, please sign up here.