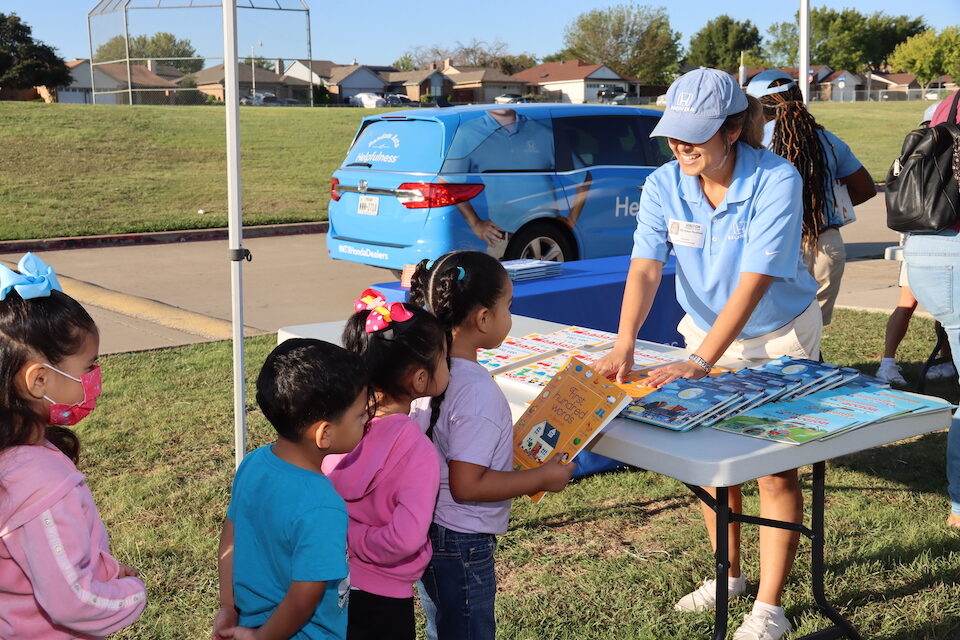 Helpful Honda does it again
The gift of reading was given to children at Bebensee Elementary thanks to a Random Act of Helpfulness from the North Texas Honda Dealers. More than 700 students received a free book of their choice to take home and enjoy.
Honda's Acts of Helpfulness was started to lend a helping hand to people across the Dallas-Fort Worth area.
Catherine Hoffman, a retired special education teacher, saw a social media post to nominate a school to receive free books, and Bebensee was the first school that came to mind. Her daughter attended the school over 30 years ago, but she still supports the school in any way she can.
"When I saw it on Facebook, I immediately thought of them," said Hoffman. "As an educator, reading is important to me. The younger you can get books in their hands, the better. If they have their own personal book, it will encourage them to continue reading."
Bebensee librarian Margaret Resendez was grateful to be able to meet Hoffman and help organize the donation for the little ones.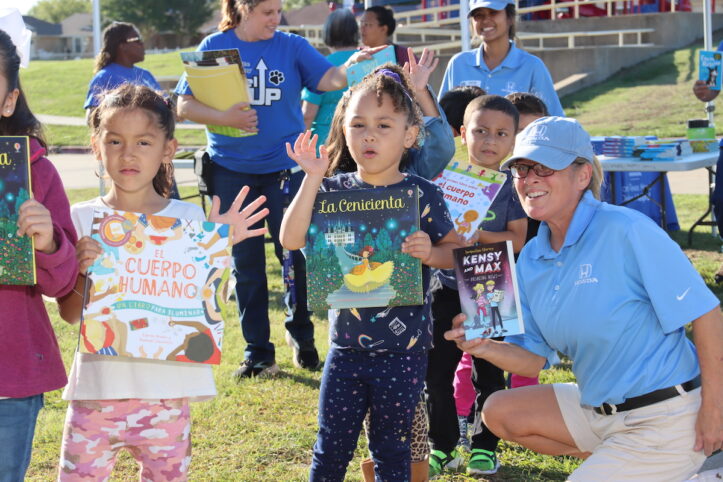 "We're really excited because the kids are getting books in English and Spanish," said Resendez. "The excitement on their faces is priceless. I'm thrilled any time we get books in kids' hands."
The representatives from North Texas Honda Dealers were just as excited as the kids about the donation.
"Seeing these little ones and being able to provide books for them is amazing," said Lorene Silverman, North Texas Honda Dealers representative. "It's an honor for us to do this because we just want to be helpful. What a great way to do that with books."
The North Texas Honda Dealers are always looking for ways to help the community. If you'd like to request a Random Act of Helpfulness for someone you know, head to their website for more information.