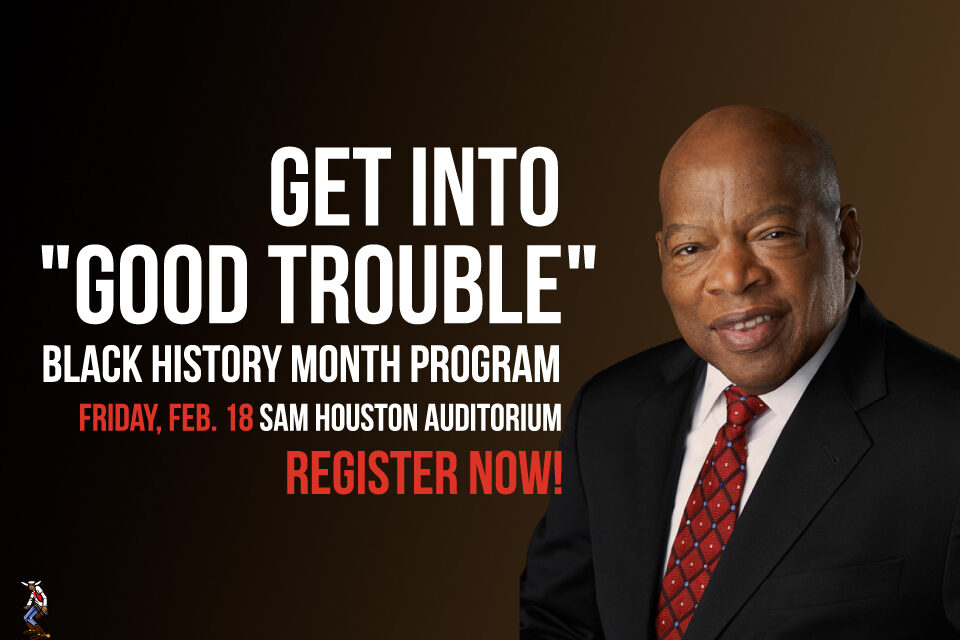 February is a special month because it is dedicated to honoring the sacrifices and achievements of African Americans throughout history. Black History Month celebrates the rich cultural heritage and victories that have shaped the nation. 
Schools across the Arlington ISD are finding ways to recognize the month, including wellness fairs, hallway decorating contests, trivia competitions and more. Sam Houston High School has an incredible lineup of events for parents, students and the community to celebrate locally. Check out the list of events below for more information. 
Feb. 8 – Community Activism Forum, Little Theater, 3:30 p.m.
Hear from the president of the Arlington chapter of the NAACP, SHHS alumni and more about how to get involved in the community 
Feb. 18 – Black History Month Program, SHHS Auditorium, 6 p.m.
Enjoy performances from the SHHS orchestra, choir and other student organizations to celebrate African American history. Register to attend here
Feb. 22 – Natural Hair Affair, Little Theater, 3:15-4:15 p.m.
Attend informational sessions on caring for natural hair, wearing protective styles, hair care products and more 
Feb. 28 – Q&A Session with Arlington Chief of Police Al Jones
Join in on a conversation with Chief of Police Al Jones about improving the connection between SHHS and the  Arlington Police Department
In conclusion, it will be an action-packed month of events, so don't miss the chance to celebrate and get educated about Black history. There is also an opportunity to donate to the Sam Houston Black History Month Scholarship Fund, which awards two $500 scholarships to graduating seniors. If you would like to contribute to the fund, click here to donate.
Check out Sam Houston's website and your child's school homepage for event details throughout February. Happy Black History Month!