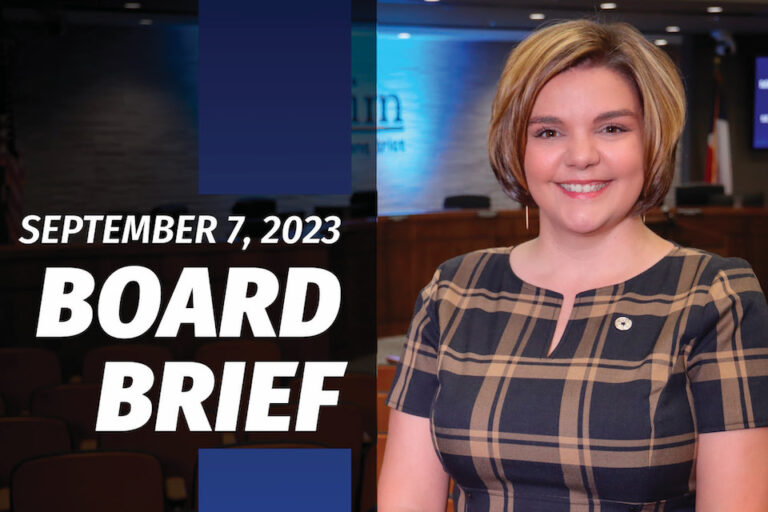 Trustees approve legislative agenda for special session
Arlington ISD's Board of Trustees meeting on September 7, 2023, is in the books, and here are a few of the highlights.
Now that the school year is in full swing, trustees get to enjoy student participation at many of the meetings. These are always the biggest highlights. Tonight, it was the Lamar High School String Quintet that kicked things off. Under the direction of Lamar Orchestra's head director Andrew Walton, the five student musicians played a joyous and upbeat tune titled "Sunburst," by Alan Lee Silva.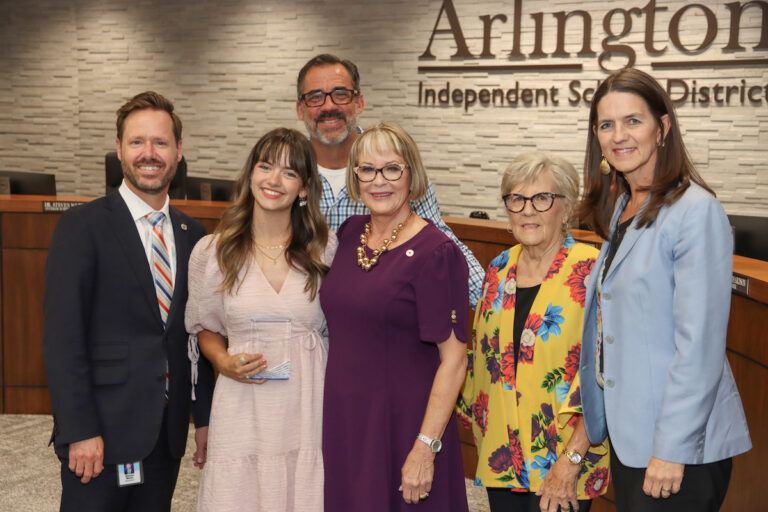 Then the board honored the first student of the month for the 2023-2024 school year. It's Gabby Webb from Arlington High School. Congratulations, Gabby!
The board then presented the Community Powered by Possibilities Award of Appreciation to the Arlington Board of Realtors, or ARBOR. ARBOR has supported Arlington ISD's learning community in many ways, including providing college scholarships to local students and hosting an annual school supply drive. And just last month, they hosted 300 Arlington ISD staff members for a school year kickoff luncheon. Thank you, ARBOR!
Then it was time to get down to business. First, trustees approved a legislative agenda for the anticipated upcoming Special Texas Legislative Session focused on education. The full legislative agenda that was approved prior to the start of the 88th Legislative Session last spring is still relevant and important, but this abbreviated version focuses only on finance and accountability, topics that will figure prominently in the special session.  
The board also approved the annual contract with the Greater Arlington Chamber of Commerce. The Chamber helps provide opportunities for students by encouraging the local business community to get involved with the school district. The Chamber also runs the popular What's Your Big Idea? Contest that promotes entrepreneurship for students in third grade through high school.
Later, the trustees heard a presentation from Dr. Natalie Lopez, Arlington ISD assistant superintendent for research and accountability, about the district's STAAR results in grades 3-8. A redesigned STAAR test was launched last year, and the scores were released much later than normal, with the scores for grades 3-8 just coming out last month.
Those are just a few of the highlights from tonight. If you would like more details on any of these, or any of the items not covered here, please click this link to watch the entire meeting.