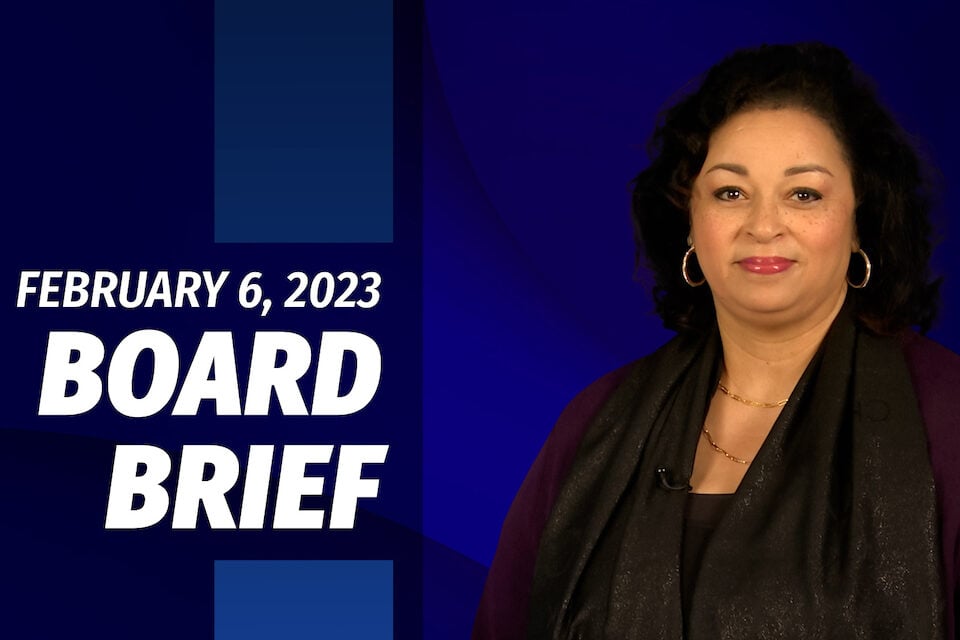 Board Brief from Feb. 6 meeting
Arlington ISD's Board of Trustees meeting on Feb. 6, 2023, is in the books, and here are a few of the highlights.
This meeting was originally scheduled for last Thursday, but the winter weather iced it out. The meeting's original agenda included plans to honor many high-achieving students and have a performance from the Bailey Junior High Orchestra. But with the winter weather issues, that is all being postponed to the next meeting on Feb. 16.
So, this meeting was strictly business. Arlington ISD CFO Darla Moss gave a financial update, and later the board approved the monthly financial report on operations and the district's investment activity report through December.
The board also renewed an agreement with the City of Arlington's Via ground transportation system to allow our early college high school students to use the service for free. This is a big deal for our early college students because they take classes on college campuses and, for example, may need to travel to and from Tarrant County College for extended tutoring or other resources.
The board received a progress update related to the district's plan to improve literary and math proficiency and performance objectives as outlined in the District Improvement Plan required by House Bill 3. The presentation focused on student outcomes on the State Interim Assessment in literacy and mathematics as well as results from the locally developed Curriculum Assessments in reading, math, science and social studies, as well as results obtained by the current senior class related to College, Career and Military outcomes, and the district's attendance rates.
Finally, a demographics consultant presented their annual enrollment forecast for the district. The information is important in assisting the district to make informed decisions about enrollment forecasting, attendance zone planning and budgeting.
Those are just a few of the highlights from the meeting. If you would like more details on any of these, or any of the items not covered here, please click here to watch the entire meeting.