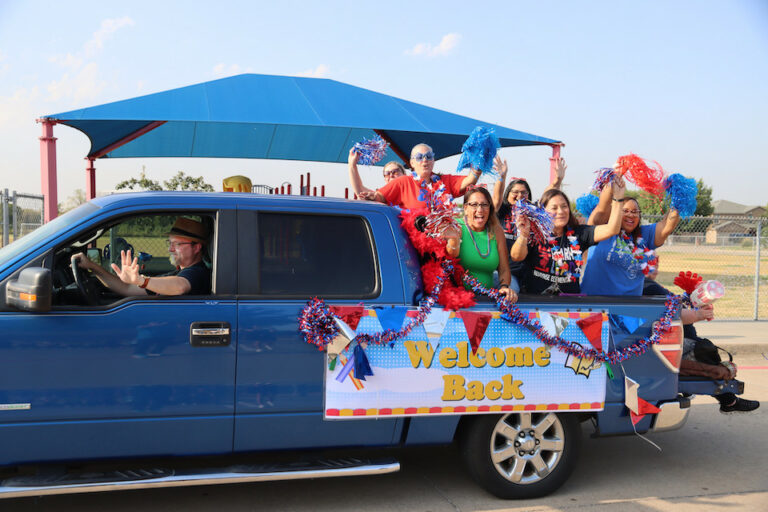 Words of encouragement filled the parking lot of Remynse Elementary School on Friday morning to welcome the Lil' Texans back for the new school year.
Parents, staff and community organizations came together to celebrate with the kiddos for the 11th annual welcome back to school car parade.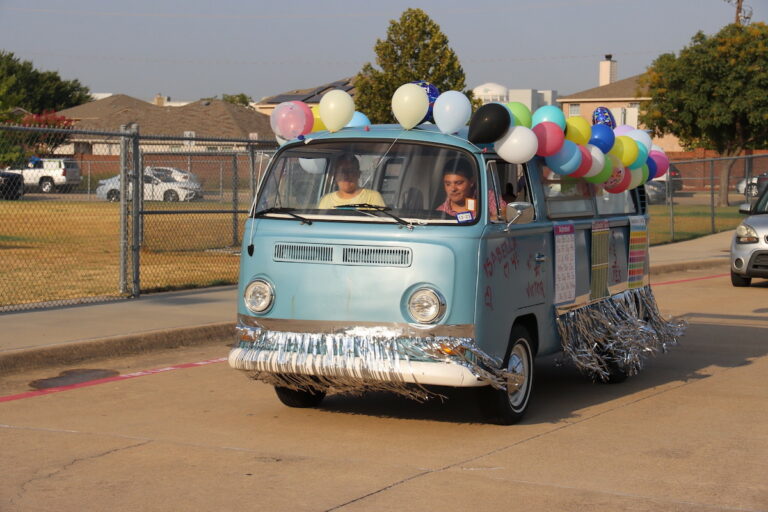 "We're excited for the school year, and we want our students to be excited as well," said Remynse counselor Tamara Collins.
As Collins' first year at the elementary school, she proudly took on the role of organizing and honoring the tradition of the parade.
The Lil' Texans were more than excited as horns were honking, crowds were cheering, sirens were blaring and Carrie Underwood's "The Champion" was playing. Participants were equally excited with their cars decked out in colorful balloons and posters.
From "BEE-amazing" to "Poppin into the new year" the Arlington ISD community got creative with their inspiring posters. And just as Taylor Swift said, "You make the whole school shimmer," or something like that!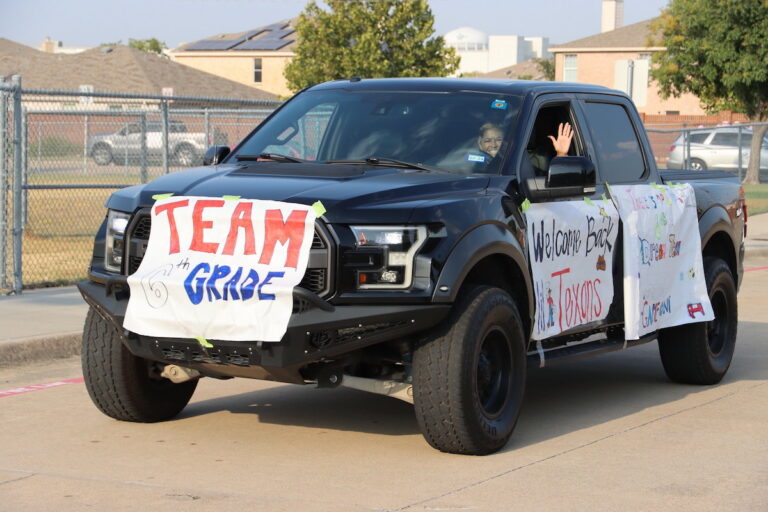 Led by Grand Prairie Police Department, the parade made two laps around the campus as students' waved to their families, friends and teachers. The event was also an exciting opportunity for family members to get involved and show off their school spirit.
Vintage cars, convertibles, trucks and even the Smoothie Kingmobile made their rounds, windows down, waving and cheering for all the little learners.
Thanks to the help of a supportive community, Remynse started off the 2023-24 school year on a memorable note. The Lil' Texans are excited to be back in the classroom and ready to launch into their next learning adventure!