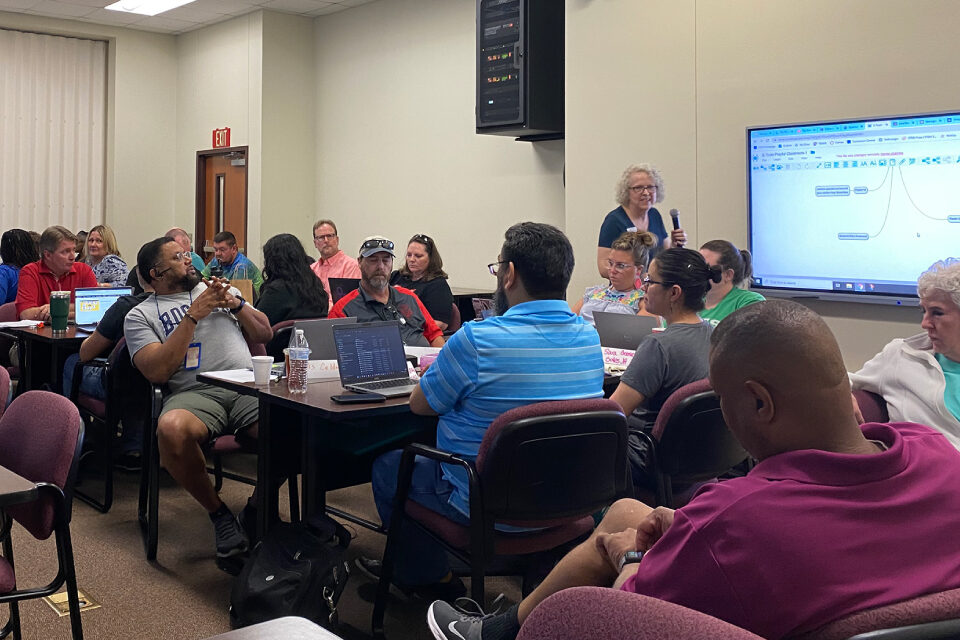 CTE bridges the gap
Summer may have started for students but that doesn't mean teachers aren't still hard at work preparing for the 2022-2023 school year. Throughout the summer, teachers in the career and technical education (CTE) department are attending workshops to help bridge the gap between theory and practice.
Let's be honest
During the pandemic, teachers and students have had to find new and innovative ways to stay engaged and focused. Teachers found that some students have struggled to retain the essential curriculum they need to advance to higher-level classes.
So how do you pivot and refocus for success? Well, the CTE department put together summer impact sessions for teachers to show new and innovative ways to help students.
The Sessions
Each session focuses on three areas to workshop: learning and using e-tools, strategies to support sheltered instruction and math.
The e-tools session, "E-tools to Amp Up Your Instruction," is led by CTE specialists Jamiel Harris and Debbie Blackner. Their workshop helps teachers learn platforms such as Genially, Kahoot! and Flipgrid to make learning fun and interactive.
"Currently teachers are having to compete with the cell phone," said Harris. "The instructional tools we are using for our teachers will help engage students and bridge the gap between theory and hands-on experiences inside of the classroom."
The "Strategies to Support Sheltered Instruction" workshop fosters CTE teachers who don't come from a traditional educational background. The workshop gives real-time strategies to help teachers with literacy hours and sheltered instruction requirements needed in the Arlington ISD.
Finally, the math workshop helps CTE teachers with the district's comprehensive math plan.
"What we want is when our CTE teachers are teaching math skills to our students, they are speaking the same language as our math teachers," said CTE coordinator Sarah Mahoney.
The outcome
The goal of each workshop is vertical alignment. Once students begin their scholastic career in Arlington ISD, each grade's curriculum should align and build from grade-to-grade.
By having each session, teachers are equipped with the proper tools and resources to ensure students are successful inside and outside of the classroom, which is a win for all.