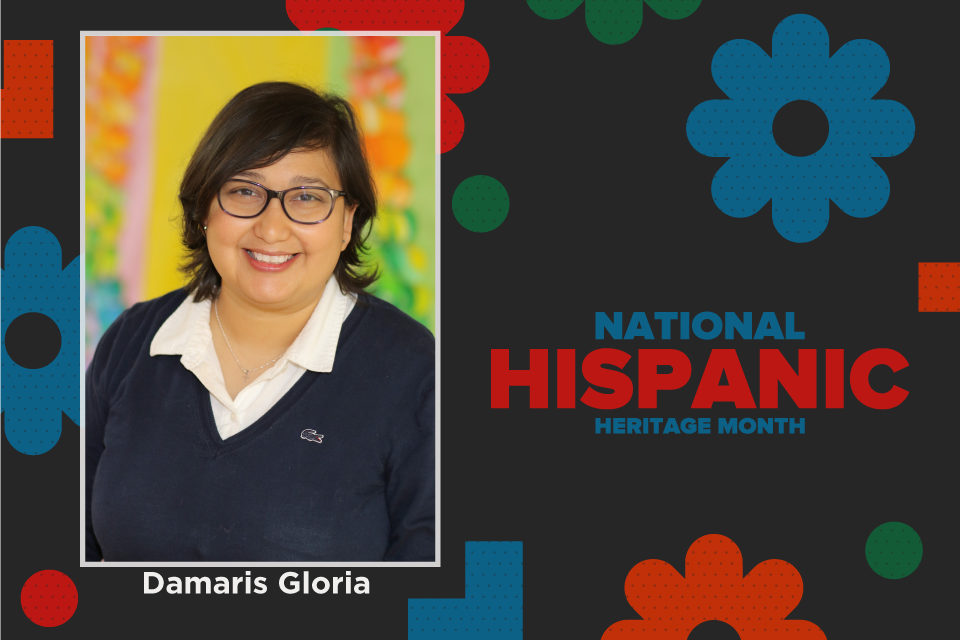 Hispanic culture is "colorful"
During National Hispanic Heritage Month the Arlington ISD is spotlighting several staff members about their Hispanic Heritage. Today we're talking with Damaris Gloria, a fourth-grade teacher at Blanton Elementary.
〉What does your Hispanic heritage mean to you?
Hispanic heritage is the feeling I get when I hear a mariachi play. It feels like home. It's a sense of belonging. I'm proud of the people I come from, our culture and our traditions. As a proud American citizen now, I get to enjoy the American culture and my Hispanic culture which blends perfectly into being a Tejana.   
〉What is something people might not know about your culture?
Some people may not realize this, but when you are accepted by a Hispanic family, you become part of the family. So, you'll be expected to be at each family gathering (which will be about an hour later than they told you) and you will have to plan at least 30 minutes on just saying goodbye to everyone at the end of the night.  
〉What's your favorite thing about your culture?
As a bilingual education teacher, I celebrate Hispanic Heritage Month by sharing with my students. Textbooks seem to leave a lot of our story out of them. For me it's important for our students to know what our ancestors had to live through and fight for so that we could have the opportunities we have today. Not too long ago we didn't have the same rights to the education we get to have today, so now we're thankful for those that made it possible. Learning about our great Hispanic leaders inspires us to dream and accomplish what we thought wasn't possible. Sharing our stories always brings us closer together and helps our class feel like a family.   
〉How do you celebrate Hispanic Heritage Month?
My favorite thing about my culture is how colorful it is. I'm not just talking about the art or some of our choices for wall colors. Hispanic culture is about our fiestas we have for any reason, our delicious food like tacos de trompo, our music that takes us from dancing to singing along with the mariachi, our language with words that we feel when we say them, our poetry that makes us fall in love with the page, and every person in it that makes it a beautiful experience to be a part of.   
Learn more about National Hispanic Heritage Month.