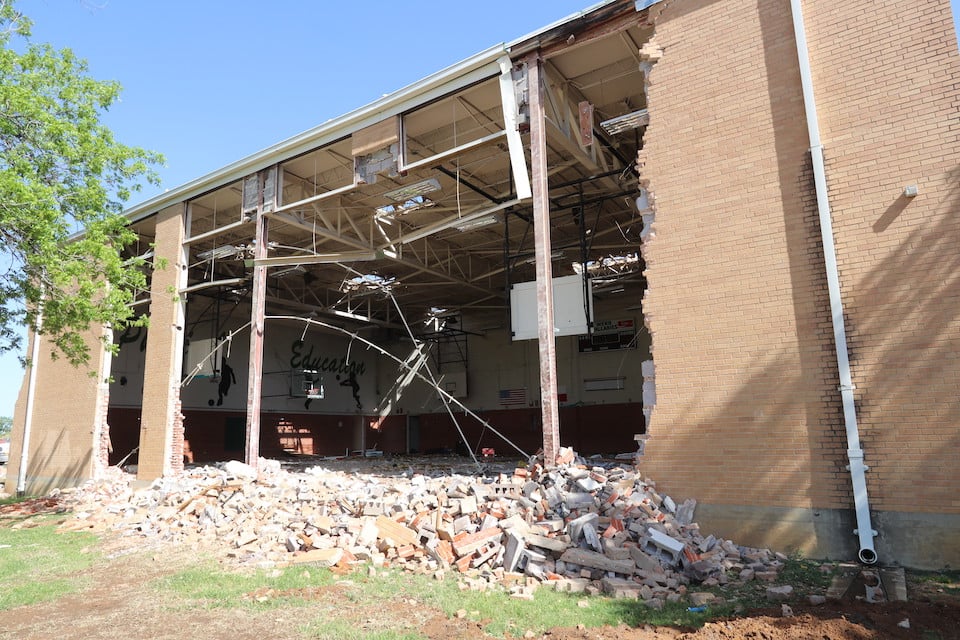 Demolition Days are here
Demolition at Webb Elementary is officially underway.
To be clear, that's the old Webb that is getting torn down. Not the brand-new Webb that just opened in January.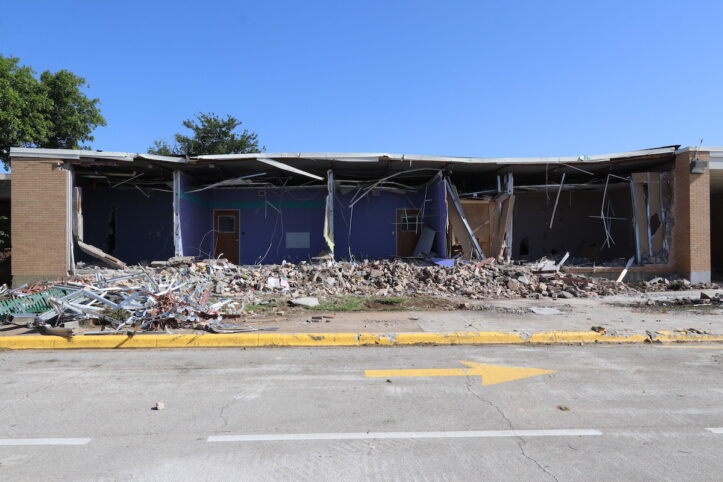 The old Webb was built in 1960 as Nichols Junior High and became Webb Elementary in 1993 after Nichols moved north of I-30 to its current location. The old building served students well for more than 60 years, but it was worn out and had just reached the point that it needed to be replaced.
Demolition will take a little more than two months and should wrap up in July. Once the building is torn down and all the rubble is removed, a new east-west lane will be added south of the new Webb building. The empty field will be re-graded with a gentle slope from the new lane to Nichols St., and finally, a fenced activity field will be constructed.
The New Webb
The new Webb Elementary building, which is right next to the old one, opened in January after nearly two years of construction (read about the grand opening). Webb is the first of four school replacements funded by the 2019 Bond, an effort to modernize the district's schools and revitalize their neighborhoods. It's all about providing generations of students with the opportunities they need to succeed in the 21st century.
See photos of the new Webb.