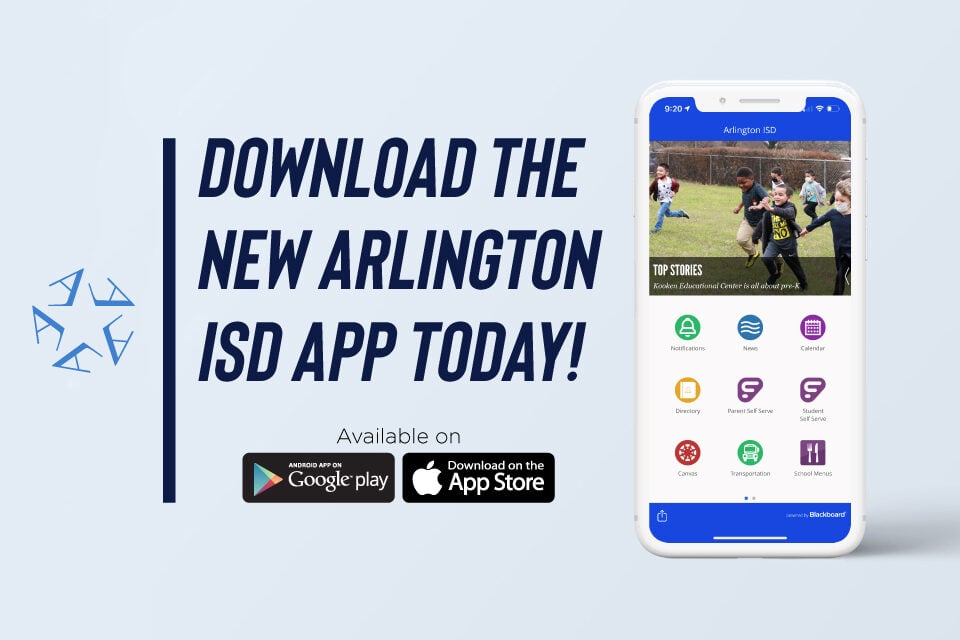 The Arlington ISD has a new app that will help parents and staff members navigate through the school year.
The Arlington ISD app, which is available to download here for Apple phones and here for Android phones, features everything from lunch menus to teacher contact information for families. It will also be a quick way to get district notifications.
"We know how important it is for our families to have access to everything they need from our district at their fingertips," said Anita Foster, Arlington ISD executive director of communications and marketing. "This app gives them that resource. It's something we can adjust as needed, and it will be a great source for everything going on in our district."
The app is part of the Blackboard notification system the district recently switched over to for communications with district families. The next part of that process will be the phone, email and text notifications families will receive. They will begin receiving messages that way through Blackboard later this month.
Arlington ISD is committed to growing whole and well-rounded young adults who are prepared to excel in college, career and beyond. The district's mission is that every one of its more than 57,000 students will graduate exceptionally prepared for college, career and citizenship. With top educators, an outstanding core curriculum, a growing number of specialized programs and state-of-the-art facilities, the opportunities for all students from pre-K through high school are endless.