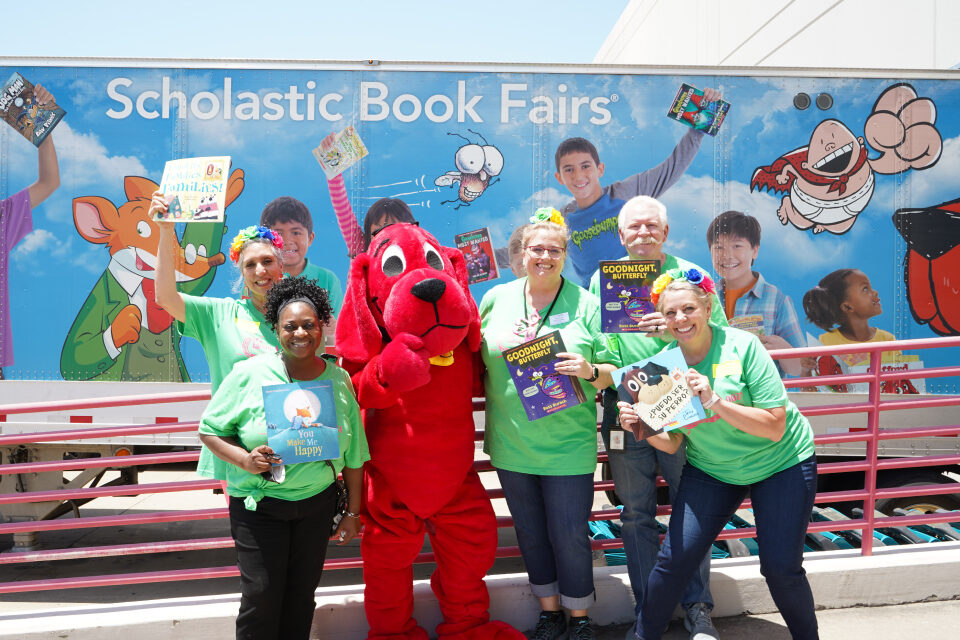 It's a long way from Christmas, but that's not stopping one Arlington ISD department from giving the gift of reading to students with Book-A-Palooza.
And to make it all possible, they had a little help from a special guest. He's big, red, caring and loves to give back to others. No, not Santa Claus. It's Clifford the Big Red Dog!
Thanks to an incredible community partnership, Arlington ISD Title I campuses sent representatives to the Scholastic warehouse to pick books for their students. To encourage the love of reading, each student in grades kindergarten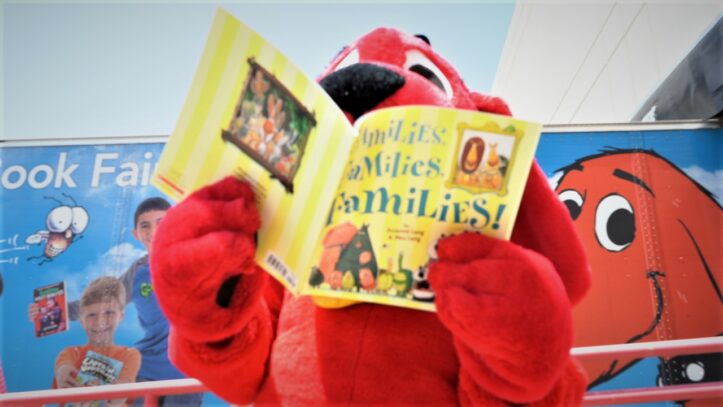 through eighth will receive two free books before heading home for summer break.
Arlington ISD is the only school district in the nation that partners with Scholastic to provide this unique opportunity for students.
It's for the kids
"It's like Disney World for librarians," said Ronise Herbert, reading interventionist at Adams Elementary. "I know the kids will be ecstatic because they usually have everything online. Being able to flip the pages of physical books will bring them joy and a sense of ownership. Giving them the opportunity to read and extend learning at home is a wonderful feeling. I can't wait to bring back some diverse options for my students."
Most campus representatives included reading teachers, interventionists and librarians. Each one carefully selects books they believe their students will actually be interested in reading. After gathering books and hauling them back to school, campus representatives set up displays similar to book fairs but at no cost to students. Students get to pick two free books of their choice no matter their reading level.
"Students from low socio-economic households have less access to reading materials than their counterparts. We want to change that narrative," said Julie McGuire, director of the state and federal interventions and operations department. These students may not get the chance to buy books at a book fair, so this is our chance to give them that feeling. Book-A-Palooza is our love project."
Thanks to Book-A-Palooza, the gift of summer reading is now within reach to many kids.