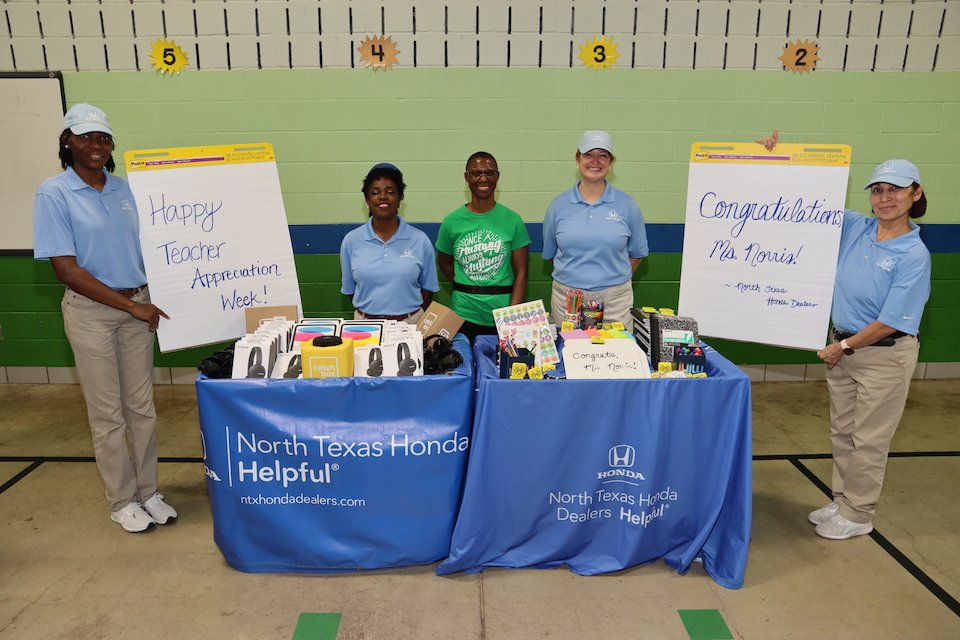 Helpful Honda reps show up at surprise ceremony
It's already been a banner year for Ashworth Elementary second-grade teacher Donnetta Norris.
Norris, who has been with the Arlington ISD for 14 years, was selected as the Ashworth teacher of the year for the 2022-23 school year. That honor got Norris an invite to the Kiwanis Teacher of the Year luncheon as well as the district's teacher of the year banquet earlier this year.
That would have been an outstanding year for most, but there was more in store for Norris. Last week, the North Texas Honda Dealers surprised Norris with a Random Act of Helpfulness during Teacher Appreciation Week.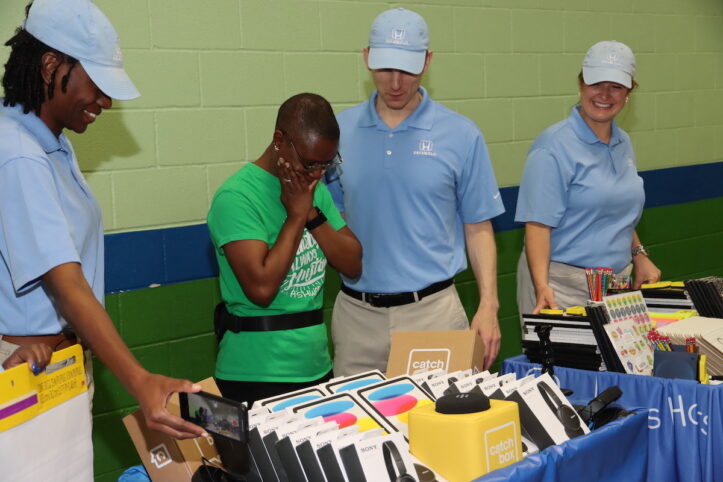 That meant Norris received $5,000 in school supplies for her classroom in a surprise announcement in the school's gym.
"It's been a year," said Norris, who was also the teacher of the year at Roark before moving to Ashworth. "It's been overwhelming. I love being a teacher. What I do, I do it because I love being a teacher. But to be recognized for it makes it a little sweeter."
While it was a surprise for Norris, it wasn't for Ashworth principal Stacey Maddoux. She nominated Norris for the honor. Once she found out Norris was going to receive it, the school staged an assembly in the gym that included Arlington ISD superintendent Dr. Marcelo Cavazos.
Cavazos said he wanted to honor Norris and needed some help. In came the blue-clad North Texas Helpful Honda reps with wagons full of the latest and greatest classroom supplies.
"It's so special to have Mrs. Norris recognized because she's such an integral part of what we do here," Maddoux said. "She truly does reach out and take care of everybody else. She spent all week last week and this week sneaking in people's rooms and dropping off something for them without them knowing. She cares for everybody, and she makes sure that every kid in her class never escapes learning. They learn and they are engaged. They love her."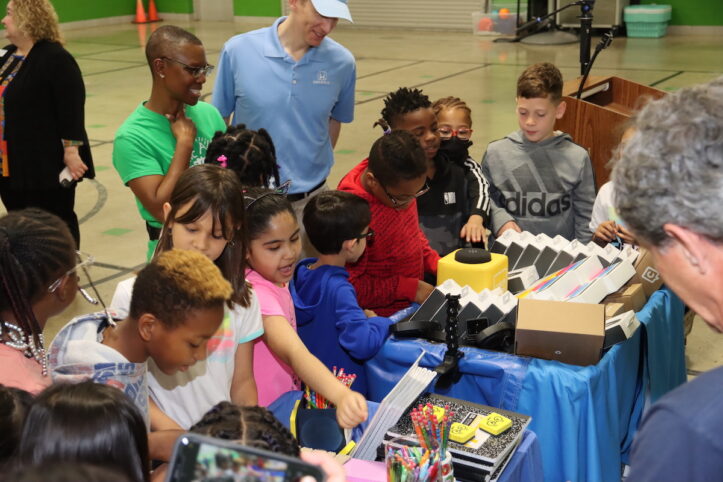 While Norris will already have the basic school supplies for her students this fall, the Random Act of Helpfulness goes above and beyond. Instead of construction paper, tissues and pencils, the gift includes the kind of technology supplies teachers want but often can't afford like iPads and headphone sets.
"I'm going to have to learn how to use some of the stuff to be perfectly honest with you," Norris said. "But that's what's great about this, we can learn it together. The kids need the technology skills. It's going to make the learning entertaining and engaging, so I'm excited about that."