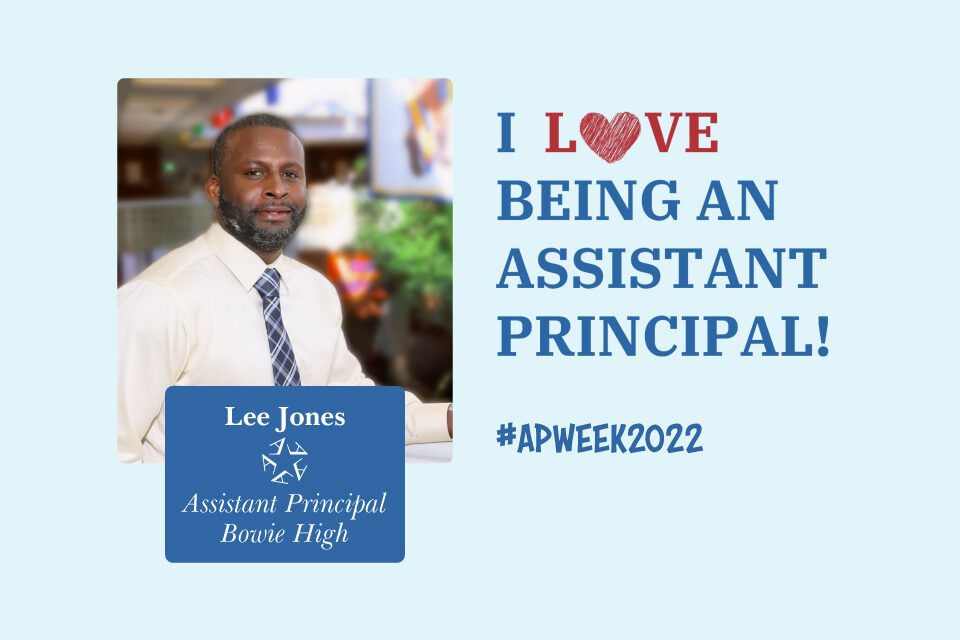 It's National Assistant Principals Week! In the Arlington ISD we know how vital the role is that our APs play at every campus. They make a huge impact on the success of our students and staff. In honor of this week, we're spotlighting several APs throughout the district.
Today we're shining the spotlight on Bowie High School assistant principal Lee Jones.      
Hometown: Arlington
College: University of Texas at Arlington
Favorite hobbies: Cooking, watching/coaching sports, playing outside with my children
Years in Arlington ISD: 14
› What made you want to become an AP?
I wanted to be able to use my ability to connect and work with others beyond the four walls of my classroom. 
› What route did you take to becoming an AP?
I started in this district as a teaching assistant at Berry Elementary. After going back to school, I earned my degree in kinesiology and went back to Berry Elementary to be the PE teacher. During that time, I worked on my master's to become an AP. I coached and taught science at Workman Junior High for 2.5 years and then became an AP at Bowie.
› What's your favorite element of being an AP? 
Interacting with the students.
› Describe the legacy you want to leave at this school.
The legacy I would like to leave is having an impact on everyone I interact with. My goal every day is to make someone laugh/smile. Life is too short not to smile. 
› What's one piece of advice you'd give your younger self? 
Be forever young and remember the only limits in this world are the ones you place on yourself!