COVID-19 DASHBOARD
Please see below for information and notices related to COVID-19.
Bond 2019 Campus Project
 Please see below for details and status updates related to the Bond 2019 project at Bowie High School.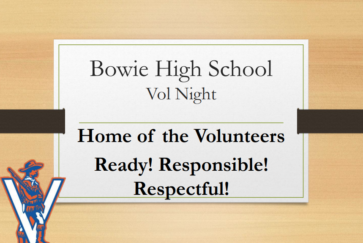 If you missed the Parent meeting on September 1st, click on this slideshow to review important information.  BHS Parent Night
Read More
Parent Meeting for Advanced Academics (AVID, AP and IB) Monday Sept. 13 at 5:30 in Bowie's Little Theater
Read More
It is almost Fall so it is time to prepare for the 2nd Annual Arlington FFA Booster Club Fall Festival! This festival is a community event for the whole family! There with be games, arts & crafts, face…
Read More
Deadline to submit form is Sept. 8th at 4pm. Forms are ONLY  located in Canvas. Make sure you check eligibility. 
Read More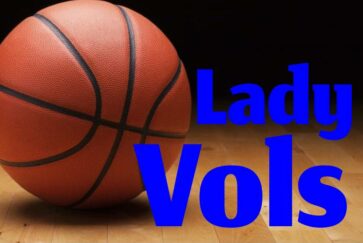 Interested in playing basketball for the Lady Vols ? Come to open gym in the C gym on Monday and Wednesday from 3:15-4:30 Click here to fill out the interest form!
Read More
All student passwords were reset on August 5th. Default passwords were reset using this new format: Aisd + 2 digit birth month + 2 digit birth date + 4 digit birth year (AisdMMDDYYYY) Example: A student with a January 9, 2015 birthday…
Read More