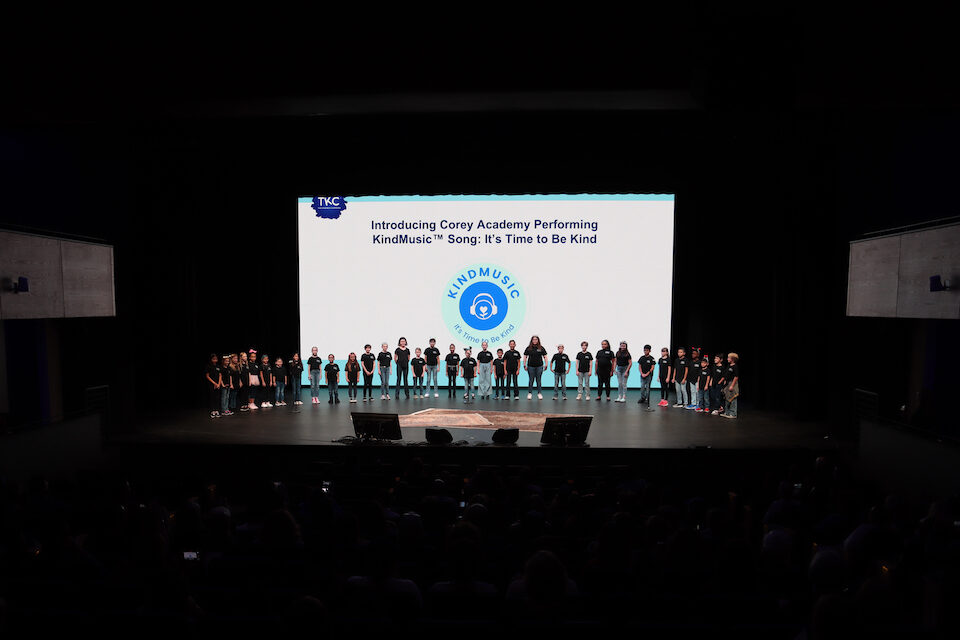 Magic Mirror encourages students
Not long ago, Lindsay Whittenberg was on a Zoom call with members of the Corey Academy PTA when she brought up the idea of helping children's self-esteem by "talking to kids through a mirror while we sit in a closet and hide."
There was a pause as if the screen had locked into a freeze frame.
"I said, I know, it's really outside the box, really weird," Whittenberg recalled, referring to the so-called Magic Mirror that offers sweet and positive affirmations to those who sit in front of it.
Little by little, though, Whittenberg began to hear voices trickle from the screen.
"That's amazing," muttered one.
"Wish I had a mirror like that when I was that age," said another.
With that, Whittenberg knew she was on to something in starting a kindness campaign at Corey. She was passionate and pumped and for a reason none of her PTA cohorts knew at the time.
Two months before her Zoom call, Whittenberg had received one of those phone calls no one wanted to get.
Her brother-in-law had committed suicide.
"If that has ever touched you," Whittenberg said, "you know that feeling. It's a feeling I don't wish upon anyone. The PTA didn't know I was raw and on a mission to create change."
They certainly do now. The former elementary art teacher is the Kind Facilitator Program Director of The Kindness Campaign (TKC), which spearheads the effort to create Kind Campuses across the country.
The Kindness Campaign (TKC), a non-profit based in Austin, provides accessible emotional health curriculums and programs to individuals and schools. It's grown spirited legs and moved around the country like a quick-footed cross-country runner. It isn't a campaign as much as a movement. Thanks to Whittenberg, it is infiltrating the Arlington ISD.
KindGym, Kind Campus and KindMusic are just three of the offerings of TKC, along with that uber-popular Magic Mirror, an interactive experience for participants to learn about self-worth and affirmation through open dialogue in front of a mirror.
Year of Kindness
Last week at the Arlington ISD Center for Visual and Performing Arts, children sat in a chair, big headphones over their tiny heads, smiling at a mirror that talked back to them.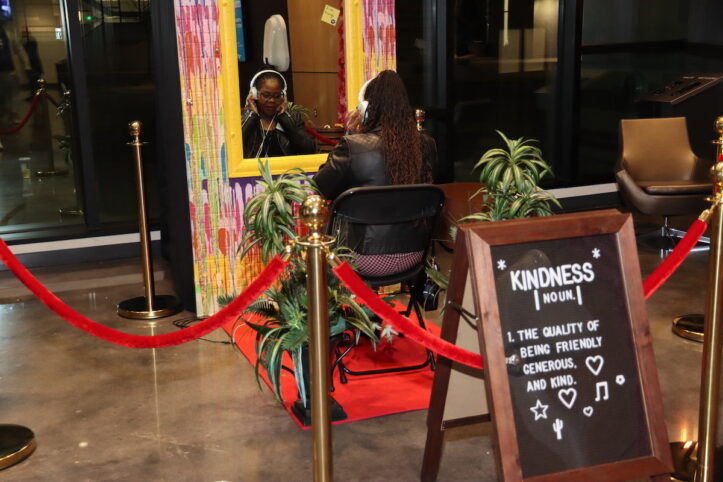 It was part of the "The Kindness Campaign's Year of Kindness Kickoff" event.
"TKC wants to provide a community for you and your children, where students feel safe and learn how to empower themselves," said TKC founder and president Andra Liemandt.
"We provide the tools needed to activate an emotionally healthy lifestyle. And it helps individuals re-imagine and re-connect to their values, purpose and joy."
Many teachers filled the auditorium during the Kindness Kickoff event, which also served as a recruiting tool to certify others to go into Arlington ISD schools like Whittenberg went into Corey.
The idea, of course, is for the Kindness Campaign to hit every Arlington ISD campus.
A TKC backdrop is mental health, which has taken center stage lately. Whttenberg said the kindness connection is one of those underlying forces people rarely consider. Kindness helps reduce stress and deepens friendships; being kind to ourselves can prevent shame from corroding our sense of identity and boost self-esteem.
In addition, said Whittenberg, it can improve feelings of confidence and optimism – watching the faces of the children as they listen to a voice say something like, "You're beautiful – I love your eyes," goes a long way.
And it's not just kindness – it's music, too. During a panel at the Kindness Kickoff that included guidance and counseling, Arlington ISD elementary specialist Jodie Dunn, fine arts coordinator Barbara Keaton and Corey music teacher Josh Roberts, attendees learned how music helps with various mental conditions such as depression and trauma.
"It reduces your anxiety and blood pressure," said Keaton. "Listening to live music has been linked to a release of oxytocin, which helps us bond with others and socializes."
Roberts agreed.
"Playing music is even better for your brain than simply listening to music," he said.
This is all part of the movement Whittenberg wants to start in the Arlington ISD.
"I remember when we first did it at Corey. Teachers stopped me in the building saying, 'My gosh, my kids got back from their mirror visit telling them they are smart,'" she said. "It hit home to them that it's an affirmation not from a parent or a teacher – they expect that. It's coming from a mirror."
Faculty and staff also stood in front of the mirror and experienced it.
"I was a puddle," Whittenberg said. "Teachers felt valued. The cafeteria staff felt appreciated. Why? Every single person in this community needs to know their self-worth."