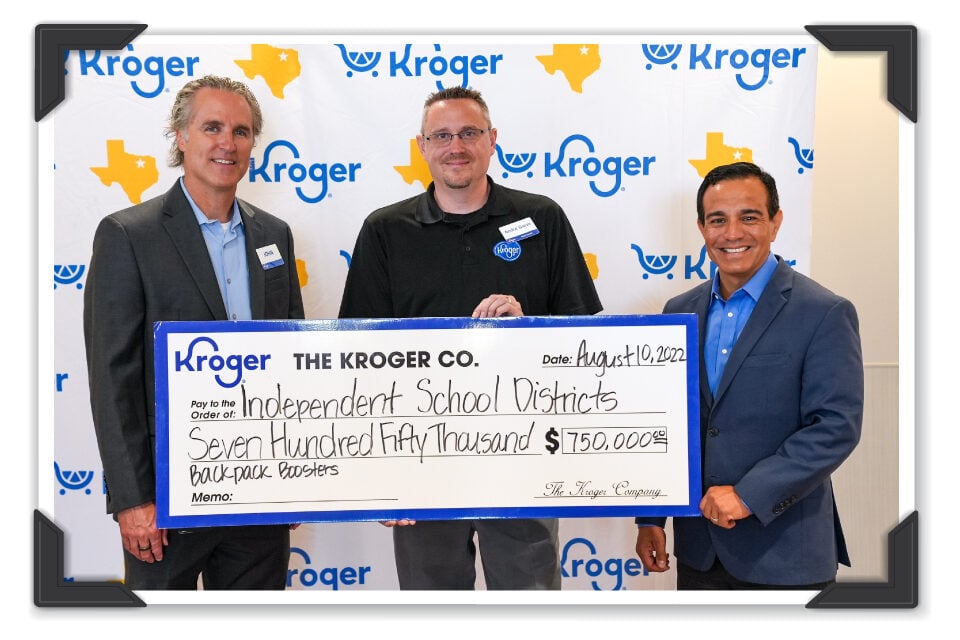 Kroger has done it again!
Arlington ISD received 7,000 school supply boxes last week from the Kroger Backpack Boosters Program for students in need to help them start off the 2022-23 school year right.
Every student deserves a great education
The 7,000 school supply boxes were presented to Aaron Perales, Arlington ISD's executive director of engagement, equity and access, at a ceremony last Wednesday.
"This campaign puts school supplies in the hands of kids who need it most," Perales said. "We realize that some kids don't have what they need to feel confident about starting the school year, so this is just one of many community efforts that support our district."
Students in elementary schools throughout the district will receive one of the school boxes containing composition books, folders, pens, pencils, index cards and much more.
Kroger Backpack Boosters Program
The Kroger Backpack Boosters Program began serving the community in 2008 by raising money at local Kroger stores to purchase school supply boxes for students throughout North Texas. This year the program raised over $750,000.
To learn more about the Kroger Backpack Booster program and how you can get involved and donate, click here.