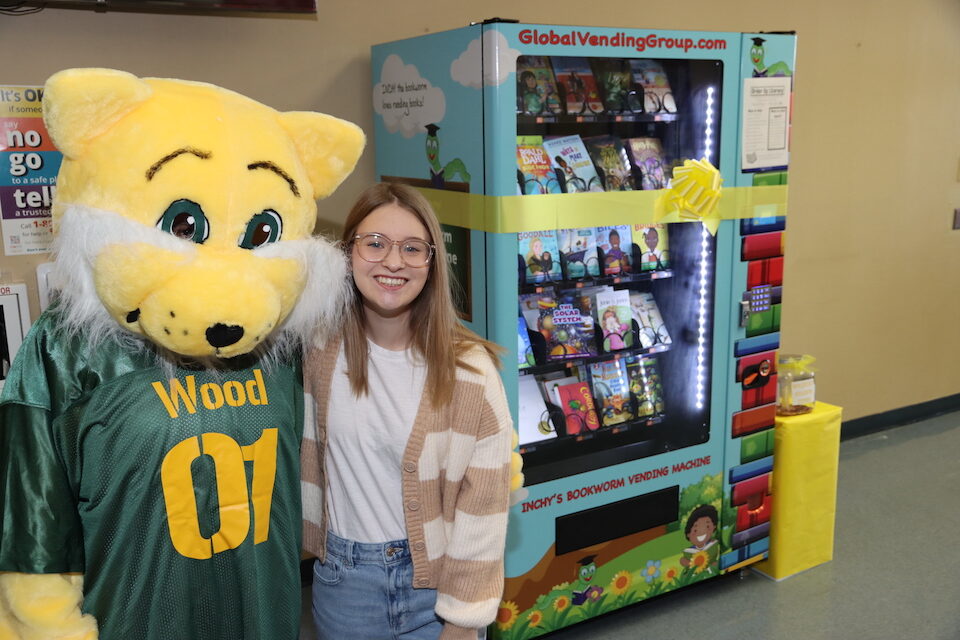 What do you get when you combine your love for reading with a passion for helping others? Well, you actually give instead of receive.
Courtney Brecheen
That's exactly what Martin High School senior Courtney Brecheen did by making sure Wood Elementary got a brand-new vending machine filled with free books for students.
Brecheen is a Girl Scout who just earned the Gold Award, the highest honor for completing a sustainable project that helps fix an issue in the community and makes a lasting impact. Her project, Order Up Literacy, is two years in the making and will help students at Wood for many years to come.
"I'm just really excited because it's a great opportunity to give back and a lot of Girl Scouts don't get this experience," said Brecheen. "It will help me out when applying to colleges, too, because it's such a prestigious honor and looks good on a resume."
She's right about that. Fewer than five percent of Girl Scouts in the country receive the award, and Brecheen recently joined that distinguished group. She is just the 10th girl in the council to receive the award this year.
It takes a village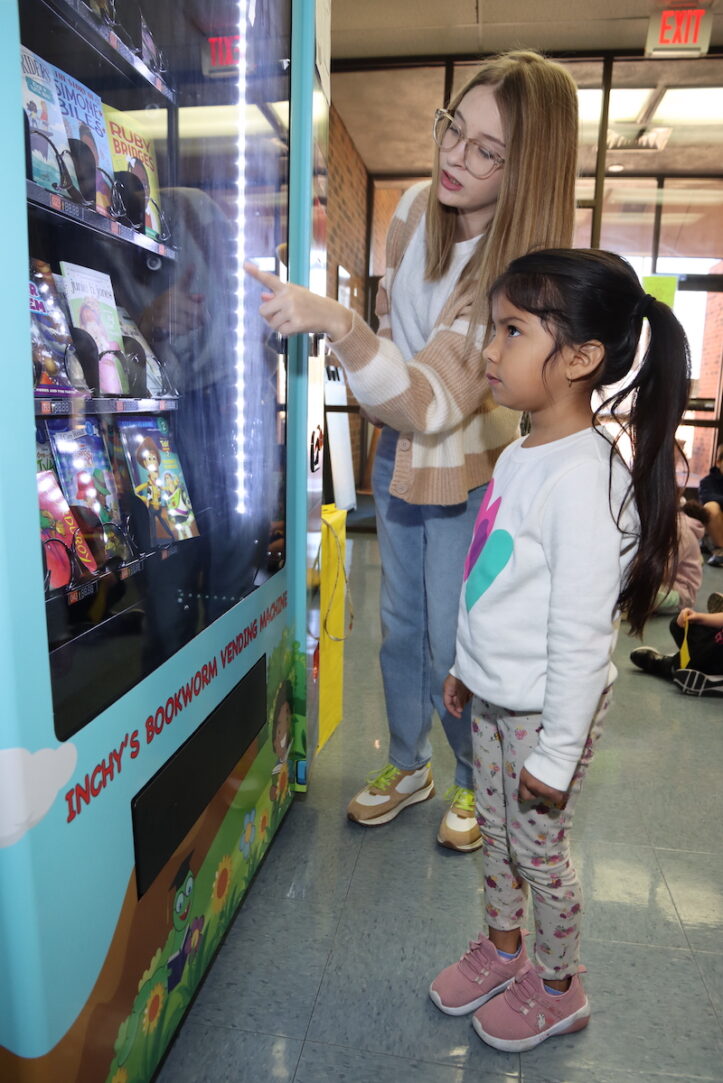 She didn't do it alone though. She had assistance from her mom, Kristin Brecheen, who is a school counselor at Wood. For nearly four years, the school raised money by selling spirit shirts. When they finally met their goal, Brecheen knew it was time to start collecting books for the machine.
Since the fall, she has collected over 900 books and is on track to reach her goal of 1,400 by graduation. With about 700 kids at Wood, each student should be able to receive two free books by the end of the school year.
At the ribbon-cutting ceremony earlier this spring, more than 30 students from grades pre-K through six traded in golden tickets for "Wildcat Coins" to redeem their free book.
Even though Brecheen is graduating in the spring, she has no plans of stopping book donations. Wood's PTA has agreed to sustain the vending machine and will continue to host a book drive every year.
If you'd like to contribute to the book drive, here are a couple of ways you can help her reach 1,400 books.
Ship books through an Amazon wishlist: https://bit.ly/orderupliteracy
To have books picked up at your location, fill out the form at https://bit.ly/donategold
Way to go on all your hard work, Courtney!