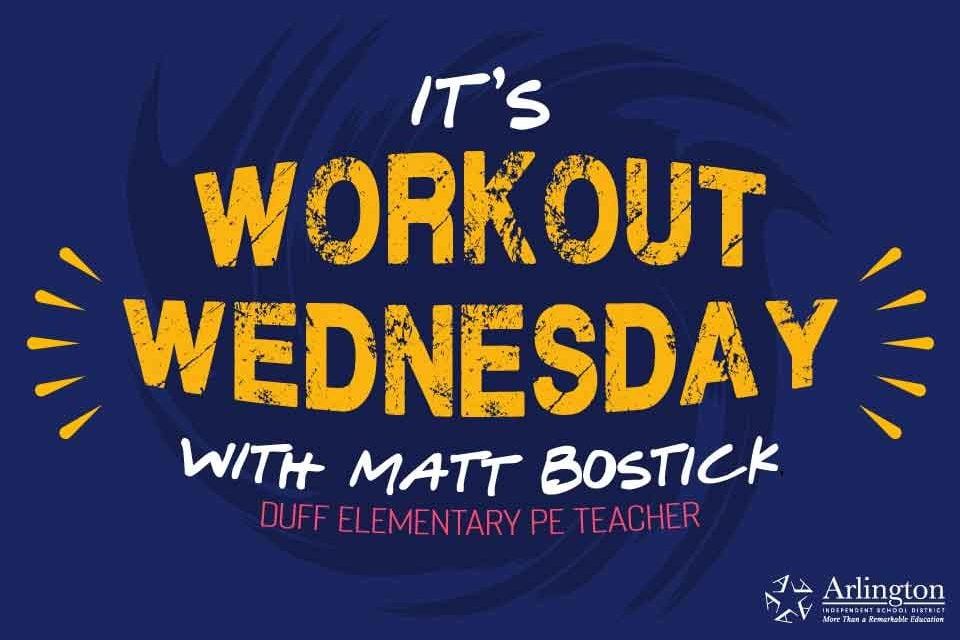 Arlington ISD Is Back With Another Installment of Workout Wednesday That Will Test Your Fitness
We're winding down the Workout Wednesday fun, and Duff Elementary physical education teacher Matt Bostick thinks it's time for a test.
Arlington ISD students know all about benchmark tests in classes, so it's nothing new for them. This benchmark test is to see how you're stacking up in your Workout Wednesday exercises. Bostick said it's a great way to test your fitness every couple of weeks.
The five exercises are done for time, and they can help create a little family-friendly competition as you take a break from your At-Home Learning Hub work.
Here's the plan for Week 8 of Workout Wednesday.
Week 8 workout (FT – for time) Complete the following workout in order as fast as possible.
50 jumping jacks

40 air squats

30 lunges

20 sit ups

10 push ups
If you want to get caught up on any of the earlier Workout Wednesday videos, you can find all the information on the district's YouTube page here.