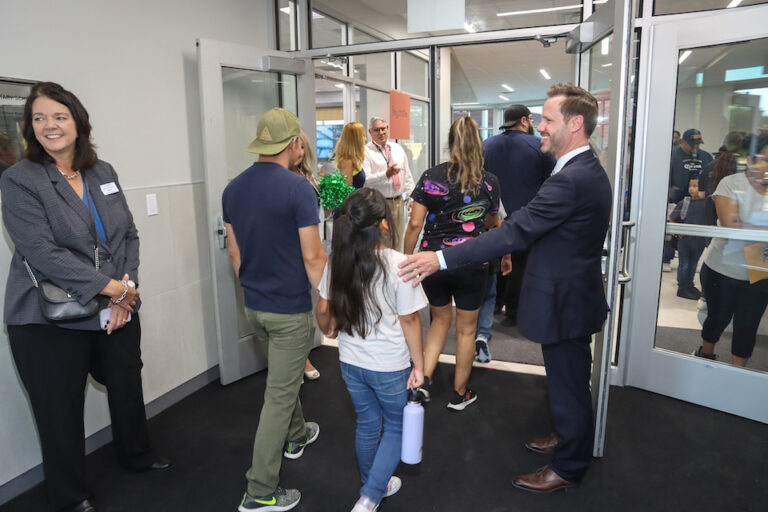 New schools replace buildings from the 1950s
The line outside the front door was long as students and parents waited to get in early Wednesday morning.
But the wait didn't dampen their enthusiasm to see the new Thornton Elementary School.
The new Thornton and the new Berry Elementary opened for students for the first time on Wednesday to wide eyes and big smiles.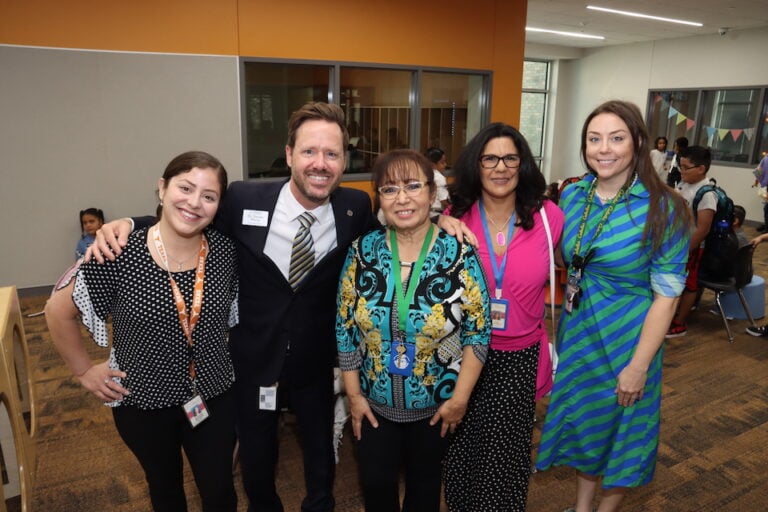 "We're excited watching them walk through the doors," Arlington ISD interim superintendent Dr. Steven Wurtz said at Berry on Wednesday morning. "All their smiling faces was really motivating."
Both schools were originally built in the 1950s, both were demolished in 2021 and both were rebuilt over the last two years on their original sites.
After two years of waiting and holding school in temporary locations, the first day couldn't come soon enough.
"I'm super excited," Thornton principal Alicia Rodriguez said. "I couldn't wait for the first day of school. Families were so happy. Students were so happy. It was just nice to see everybody today."
Funded by the 2019 Bond, both facilities are about 105,000 square feet with two floors and feature pods for each grade with five classrooms (pre-K – 6), a media center, fine arts classrooms, STEM labs, makerspace, collaboration spaces, outdoor learning areas and more.
See photos of the new Berry and Thornton.
Opening day for each school represented the culmination of years of planning. It was truly a labor of love, intended to improve the learning opportunities for students in east Arlington and enhance their communities.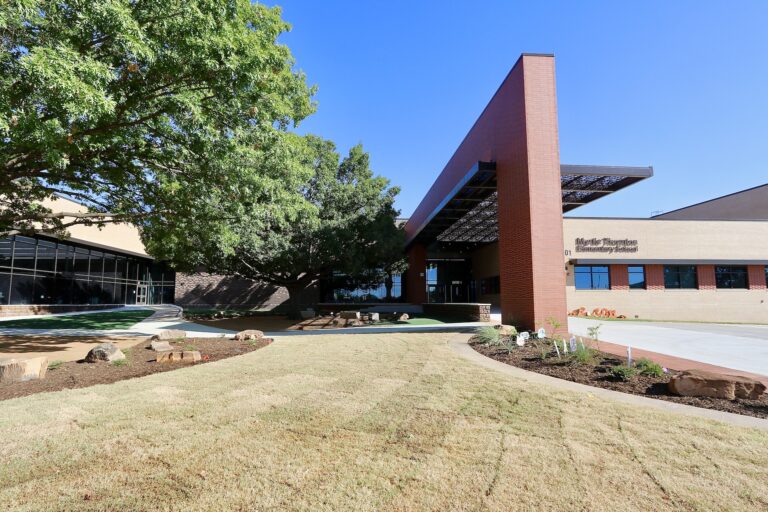 "A school is a hub of the neighborhood," Wurtz said at Berry. "Families come not only to learn, but they come to congregate, to make friends, build relationships and to volunteer. It's a center were lots of activity happens, and so to be able to do that in a facility that is brand new speaks to how important they are and how much we in Arlington ISD love them and want them to join us in our work."
Even among all the newness, some things hadn't changed.
"What reminds me of the old Thornton – my old Thornton – is the tree," Rodriguez said.
The huge trees that have welcomed families to both schools for decades are still there, carefully preserved.
"We tried to preserve the uniqueness of the site and make their facility live and breathe this community," said Kelly Horn, Arlington ISD's assistant superintendent of facility services.
The other thing still there is the most important thing.
"What really makes the school 'school' is families and students," Rodriguez said.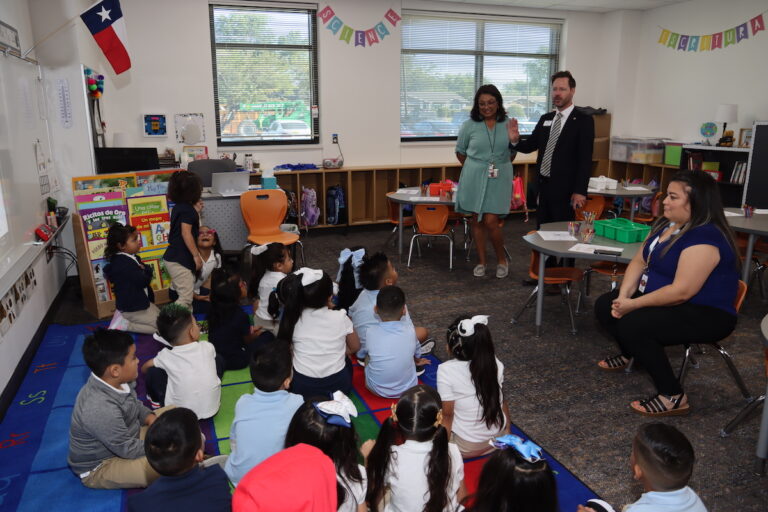 They were – and still are – the heart of the school.
"This community is all about heart," Wurtz said. "I think these schools are expressions of love. You have this brand-new building that kids can come to with lots of really unique spaces for them to learn in. And everyone is welcome."
Berry and Thornton are two of four schools being replaced by the 2019 Bond program. A new Webb Elementary opened in January, and a replacement for Carter Junior High will start construction later this year.