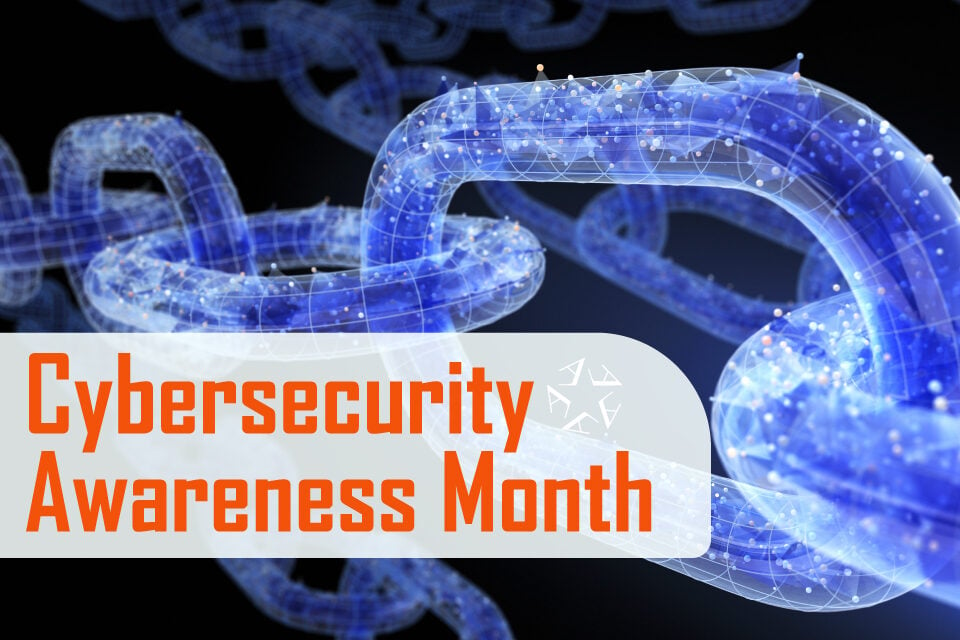 Don't worry Arlington ISD parents, there is no such thing as a tree octopus.
But if you search for a tree octopus on the internet, you'd find tons of references to the endangered species in the Pacific Northwest that may or may not be hunted by the Sasquatch.
While that sounds farfetched, it's just another example of what can be found on the internet.
It's also a reason the Arlington ISD puts so much emphasis on cybersecurity, especially during October for Cybersecurity Awareness Month.
Whether it impacts students or staff members, cybersecurity is a hot topic as the importance of awareness about digital security and the importance of protecting personal data grows. Staying safe online is the key to it all.
"It sounds simple to say, but just because it's on the internet doesn't mean it's real," said Julie Moore, the Arlington ISD's library media services coordinator. "We want everyone to have a safe digital footprint."
Cybersecurity and digital literacy
Arlington ISD librarians work with students throughout the district on the importance of cybersecurity. The district has a digital citizenship curriculum that runs from kindergarten through 12th grade.
While Arlington ISD kindergarteners learn about places they can safely go online, lessons for seniors focus on countering hate speech, cyberbullying and privacy. And in the 10 years in between, lessons cover everything from chatting to sighting sources correctly. Cyberbullying is a huge topic that is introduced to district students in third grade and reinforced until graduation with different lessons that come from the Common Sense Media curriculum. Earlier this month the district celebrated Digital Citizenship Week with an emphasis on using devices safely, ethically and effectively.
Making sure students are safe online is a huge priority in the district.
"We know we live in a digital age where being online is as common as picking up a book," Arlington ISD Superintendent Dr. Marcelo Cavazos said. "Our No. 1 priority is keeping our students safe. That doesn't stop when they leave the classroom. We want students to have all the tools they need when they're online to ensure that they are in a safe learning environment. That's why this month, as well as every other month, is so important in that effort. Online safety is a huge priority in our district."  
Cybersecurity isn't just something the Arlington ISD talks about. The Arlington Police Department also focuses on that. Last spring APD Chief Al Jones talked about the importance of knowing who you're talking to on the internet to a group of students at Dunn Elementary.
It's just one part of the solution.
"In today's digital world, it's critically important that we take steps to protect ourselves and our kids from cyber threats," Jones said. "People with bad intentions are becoming more cyber savvy and are using technology to steal from, intrude upon, threaten or even harm members of our community. Parents should have frank conversations with their kids about internet safety and appropriate online behavior. It's also important that they monitor what their kids are posting and sharing online and who they're talking to on social media, apps and other sites."
Jones also stressed the importance of thinking of the impact before hitting send. Not doing that can lead to everything from cyberbullying to something that could be deemed a threat to another person or even a school. Incidents like that can lead to an arrest.
"This month is great for awareness," Moore said. "But it's something we practice throughout the year. We hope it's something our students take with them for the rest of their lives."