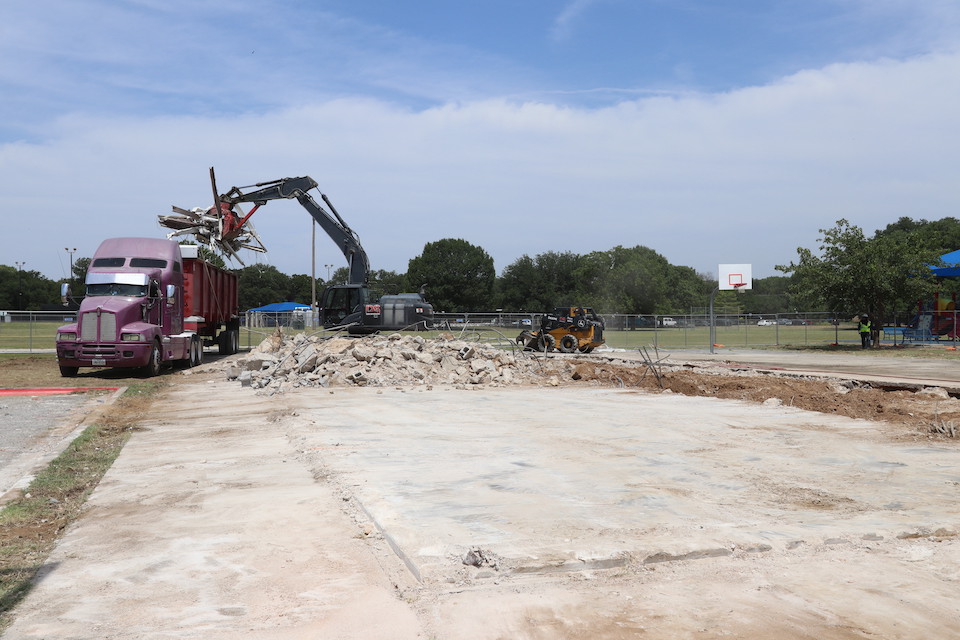 Duff getting a new gym
That didn't take long.
Demolition of the gym at Duff Elementary started this week – and finished.
The structure is gone.
That's good, because building a new gym will take a lot longer than a few days.
The new gym is part of the 2019 Bond-funded project just getting started at Duff. The whole project includes a series of renovations and improvements.
The new 5,030-square-foot gym addition will connect to the existing building at the southwest corner. The old gym was a separate structure. With six basketball goals, striping for basketball and volleyball, two restrooms, an office and storage, the new facility will be a vast improvement over the old, tiny gym. Plus, the new gym will be constructed as a storm shelter, sized to accommodate the entire student and staff population.
Another big project at Duff is expanding the library. One adjacent classroom will be absorbed into the library, and the entire combined space will be renovated.
There are also a bunch of other renovations planned for Duff, too. Highlights include HVAC upgrades, replacing fluorescent lighting with LEDs, new ceiling grid and tiles, renovating six restrooms and accessibility improvements.
"We know that construction is a process, and I'm so thankful to our staff and community for the patience during this challenging project, but we all know the outcome will be so worth it when all is complete," said Duff principal Cindy Harbison. "We are super excited to have a beautiful new gym and library along with the upgrades throughout the building!"
South Davis
Work on the 2019 Bond project at South Davis Elementary kicked off this summer, too. While the scope of work doesn't include new construction like at Duff, it does include important upgrades.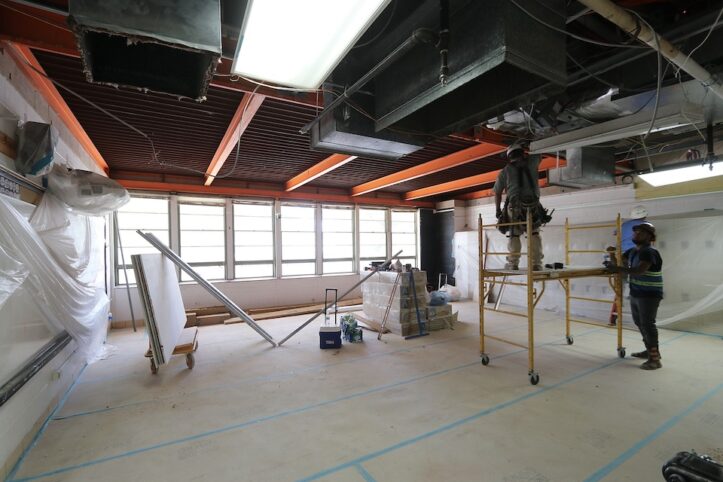 Much of the building, inside and out, will be repainted, and carpet and mini blinds throughout the building will be replaced. The kitchen's walk-in cooler and freezer will be replaced as well. Ceiling tile will be replaced in the library, in the corridor adjacent to the cafeteria and in six classrooms. The stage is being improved, too, with new lighting and new tan curtains. Plus, the stage's original wood floor will be sanded and refinished.
Learn more about all the construction projects in the 2019 Bond at aisd.net/Bond2019.