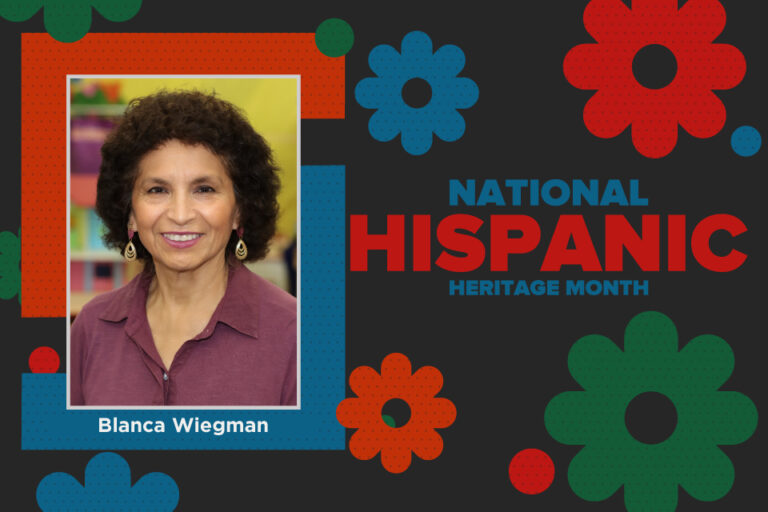 Teaching is the joy of Blanca Wiegman's life
We're celebrating Hispanic Heritage Month by spotlighting several Arlington ISD staff members about their Hispanic heritage. This week we caught up with Blanca Wiegman, a pre-K teacher at Bebensee Elementary School.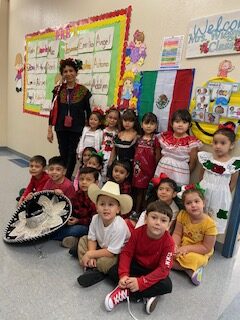 〉How long have you been a teacher? And how long at Bebensee and Arlington ISD?
Being a teacher is the JOY OF MY LIFE. I have been a teacher for many years, some of them in Mexico for 16 years and now in the USA for 18 years. I have been teaching at Bebensee for seven years as well as in AISD. 
〉What do you love most about teaching pre-K?
I love to teach pre-K. When they start reading and writing the words their eyes are so big and full of excitement. I always take them above and beyond in every kind of learning.
〉What does Hispanic Heritage Month mean to you?
To respect our culture and remember our traditions, which are so many and beautiful, all of them.
〉How do you celebrate Hispanic Heritage Month?
I teach my kids about the Mexican flag and what the colors represent:
Green: Hope and victory   
White: Purity and unity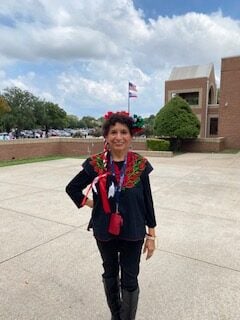 Red: Tribute to the national heroes who fought for Mexico over the years. 
Also, the national emblem is an eagle holding a snake in its beak. The eagle stands on a cactus plant. This emblem dates back to the time of the Aztecs coming to the Valley, finding the eagle and building the city of Tenochtitlan, which actually now is Mexico City.
〉Is there anything else you'd like to share? 
Yes, we can share our traditions and part of the Mexican history to the new generations. And Viva Mexico!!!
Learn more about National Hispanic Heritage Month.  And learn more about Arlington ISD's best-in-class pre-K here. It's not too late to register your 3- or 4-year-old!