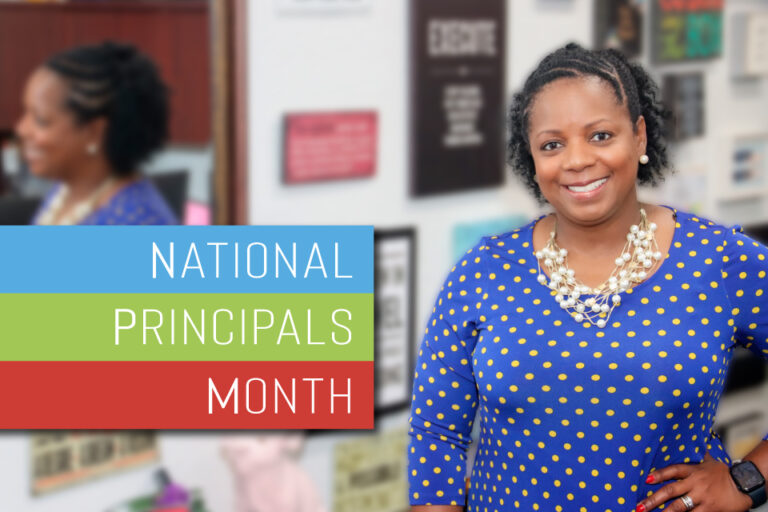 Maroney was Adams Elementary's first principal
October marks National Principals Month, and we want to honor the principals who work hard in our vision of making the Arlington ISD a premier school district and leader in education. 
Today we're spotlighting new Lamar High School principal Lesley Maroney. While Maroney may be new to Lamar, she's certainly not new to being a principal in the Arlington ISD. She was the first principal at Adams Elementary when the school opened in 2013, and then she moved on to Workman Junior High in 2022 before getting the job at Lamar.
〉What is the biggest difference from being a junior high principal to a high school principal?
Once you make it to the high school level, I think you see really your purpose and the end results as far as pre-K through 12. You see everything you've done in elementary and junior high come to fruition in high school. They're trying to graduate so they can move onto bigger and better things. That's been the one big thing – our conversations are more about preparing them for life after high school and making sure they graduate.
〉Is it more work dealing with a bigger student base and staff?
Absolutely it's more. If you think about accountability, there are more factors in making sure that our school is successful in the eyes of TEA. Also, maybe some of the social aspects of a student's life are different once they make it to high school. We have to support them in those decisions they make whether it's on campus or off campus. It is a lot more work.
〉Why did you want to become a principal initially?
It was really my goal to return to central office [which she did from 2001 to 2005 in Fort Worth ISD] to make a better impact on adults and kids in the district. I knew I needed campus experience as far as leadership. I had done it before without campus leadership and there were a lot of learning opportunities for me since I didn't have that. I was guiding principals to do the work of reading [instruction] and didn't have that background [principal experience]. I really went back to get that experience so I could go back to central office and make a difference. But I think I found my niche right where I am.
〉What is the best part about being a principal?
Once again, the impact you have supporting their future lives. Even in high school, the conversation level versus a junior high and elementary is just different. You have the ability to impact the lives of kids. I come to work every single day because our kids deserve an education that's dedicated to helping them reach their future goals and a safe environment.
〉What's the hardest part?
Especially now at the high school level, you want so much for kids and trying to get them to see that as well. That's where I am now. Motivating kids has been something easy for me. Now they have many things that impact their lives beyond parents and their principals and teachers at school. The hardest part is getting them to understand that every choice they make can impact their future.