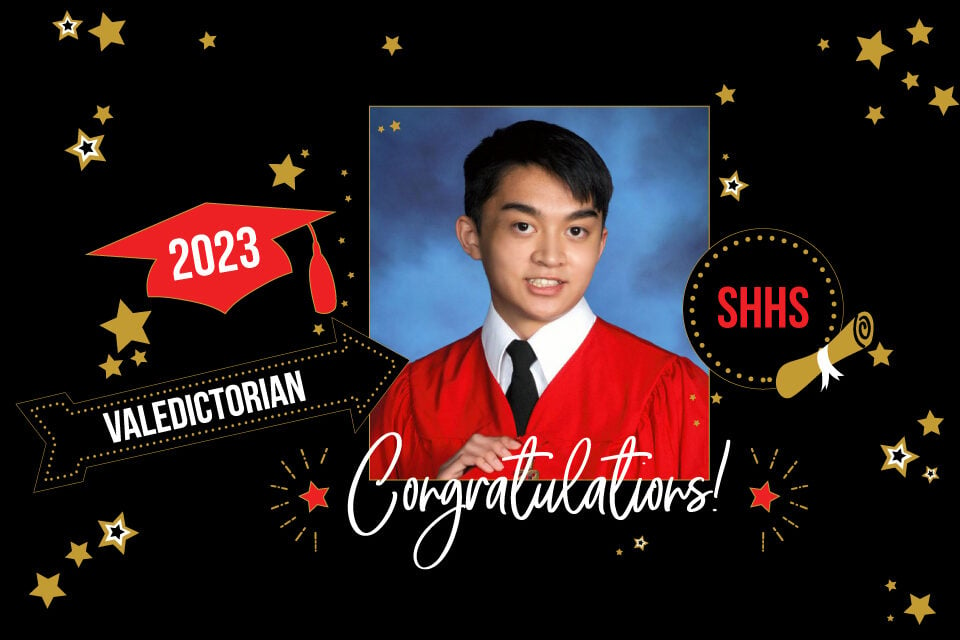 Sam Houston valedictorian Kenny Tran
It's graduation season and we are celebrating the Class of 2023 valedictorian and salutatorian for all eight Arlington ISD high schools. Meet Sam Houston High School valedictorian Kenny Tran.
NAME: Kenny Tran
SCHOOL: Sam Houston High School
COLLEGE: University of Texas at Arlington
INTENDED MAJOR: Architecture
What is your dream and how do you plan to make it come true after graduation?
My dream is a vision where our society is more sustainable in terms of architecture. Climate change has always been around and in recent research and development, we're slowly getting there as a society. There's better technology. They're spending on solar energy. There are different types of energy as well as conserving our resources. My dream is after high school I'll learn more about sustainable architecture and help contribute to our society being more sustainable.
Who inspires you the most?
The teacher that I chose for the top 2% luncheon, my fourth-grade teacher [at Atherton Elementary] Samantha Yao. I almost see her as a mentor or like an aunt. At a very young age, she recognized my potential and taught me principles like discipline and devotion. She was my student council sponsor. She showed me the value of community service and becoming a leader.
What is one piece of advice you would give an incoming freshman?
Start setting priorities and your goals as soon as possible because throughout the course of high school, over the next four years a lot may change, a lot's going to happen. You may not necessarily know at first what you want to do, but start getting to know what your interests are.
What's been your favorite high school memory?
Probably when Sam Houston was doing their Black History month program and their show and performance. At the time, during my performance was my favorite memory. I was in the community jazz band playing bass guitar.
How do you plan to make an impact on society in the future? 
This goes back to the question before. Building with sustainability and more or less "saving the world" through sustainability and applying that into my interest with architecture. Later on, when technology develops and there's a lot more research and it becomes a reality where our homes, our cities, are all better at conserving our resources, we'll have a better life.