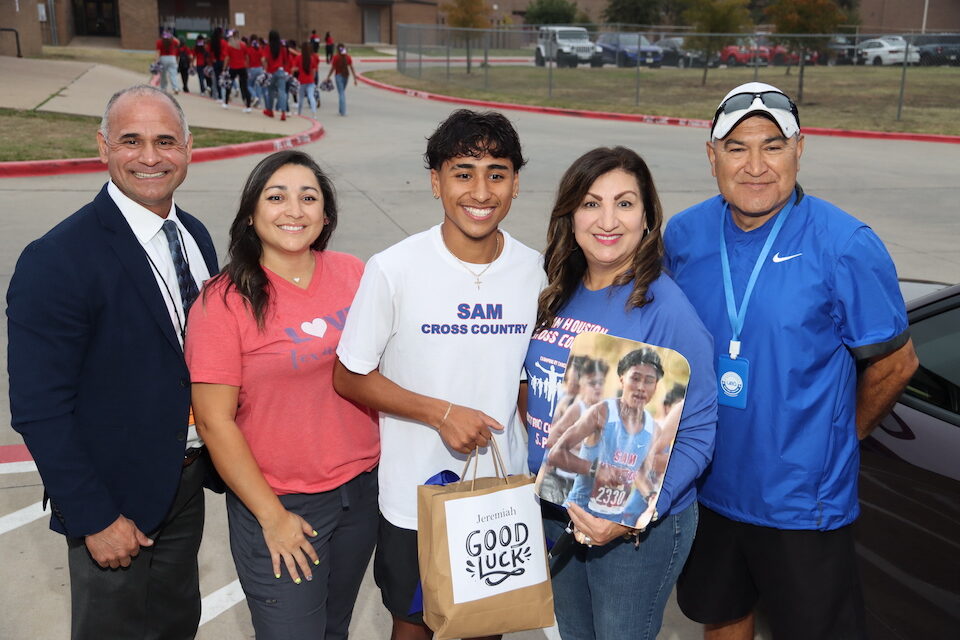 Only Arlington ISD runner to qualify for state
Sam Houston High School senior Jeremiah Barrera is off to the races – literally.
Barrera left Arlington Thursday morning for Round Rock, where he'll compete in the Class 6A cross country state championship tomorrow.
Barrera, who received a school clap-out before the trip, is the only student in the Arlington ISD headed to the state championship meet to compete.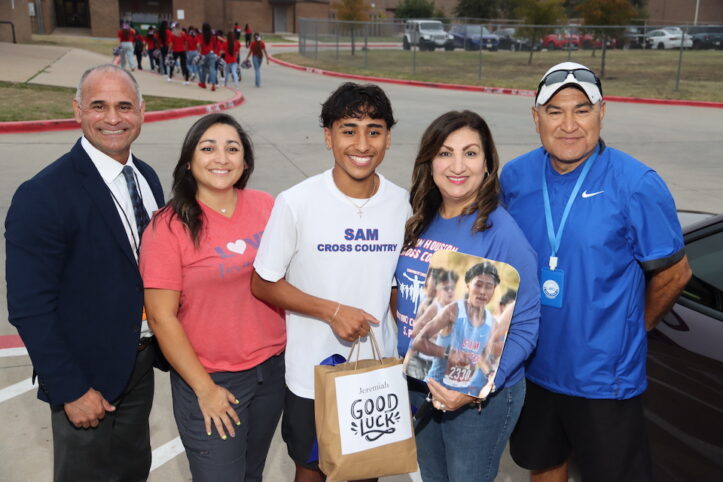 And he's the first Sam Houston cross country runner to qualify for state in head coach Jaime Vasquez's nine years at the school.
"It really shows that if you are consistent and trust your trainers and coaches, you can get somewhere really far," said Barrera. "It's a really big accomplishment for me, and I'm looking forward to placing in the top 15 or 20 at state. This is for the team."
While Barrera is a state qualifier, the Sam program has built a history of success. The program has won the district title the last five years. Barrera has been a key contributor in that run.
This year, Barrera placed first at the district meet and 19th at regionals to qualify him for state. With a personal record of 16:08 in the 3.1-mile race, Barrera is looking to surpass his previous times and bring a medal back to Sam.
It's no wonder why he made it to state. Barrera's training regimen consists of running 10-12 miles every day.
He is following in the footsteps of his dad and aunts, who also ran at Sam Houston. While he may be following their lead, Barrera is blazing a new path inspiring kids in his community that anything is possible.
"Something clicked for him this year, and he realized his talent," said Vasquez. "Then the rest of the kids finally realized we can do this. He believed in himself, and he opened the door for others.
"He realized other people were putting limits on what we can do, and he challenged that and broke it. That's what stands out about him. We're in a very difficult region with some competitive runners, so I'm very happy he qualified for state."