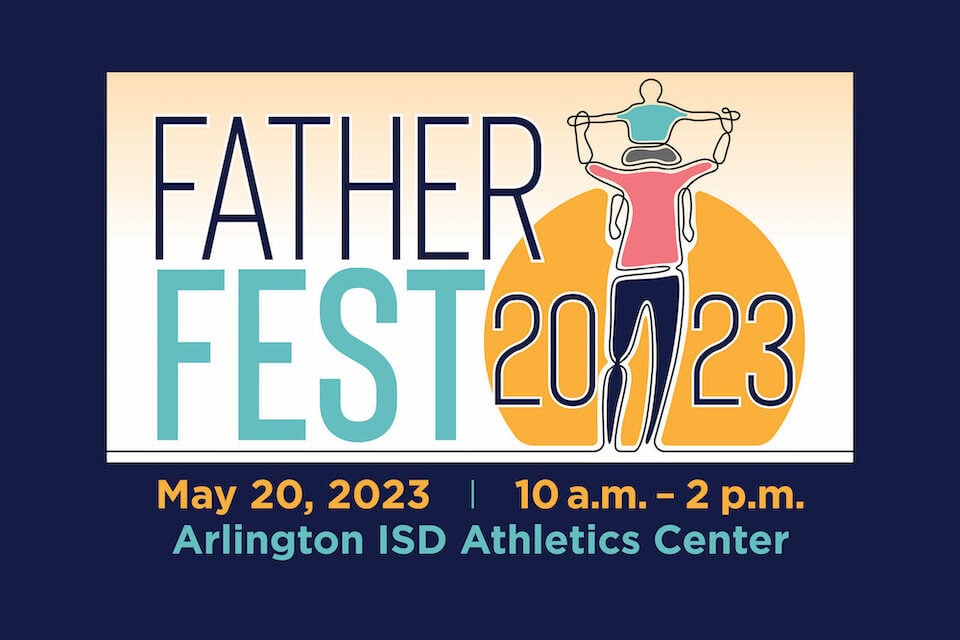 Kick off summer at Father FEST
It's hard to believe, but school gets out next month! Summer will be here before you know it, and here's a great way to kick it off.
Mark your calendars for Father FEST 2023 on May 20. It's from 10 a.m. to 2 p.m. at the Arlington ISD Athletics Center. (1001 E. Division St. Arlington, TX 76011).
The free outdoor event is a fun celebration of fatherhood and families. All are invited to enjoy live music, food, prizes, giveaways and fun interactive family activities. Families will have a great time together and leave empowered and equipped with resources for this summer and everyday life.
"While families enjoy the fun, they also strengthen bonds as they create memories," said Johnathane Gaffney of Arlington ISD's family and community engagement department.
This event is for everyone. You don't have to go to Arlington ISD or even live in Arlington. Everyone is welcome!
Register here for Father FEST today! 
EQUIP YOUR FAMILY
Father FEST is all about equipping families for success.
"This festival allows community partners to share resources to equip and support families, particularly for the summer months," Gaffney said.
Some of the community partners who will be at Father Fest include:
Metro Sports Fieldhouse
Arlington ISD Early Childhood Department
Arlington ISD Library Services Department
Arlington-Mansfield Area YMCA Central Branch
My Health My Resources
GICE Loves
Smith Media Company
Texas Health and Human Services
The Deyvi Coreas Jr. Foundation
Janes Academy of Dance Excellence
Vox Invictus Mentoring
Academia Tutoring
DADS ENGAGED FOR EXCELLENCE
Father FEST is an initiative of Arlington ISD Dads Engaged for Excellence, a program designed to encourage dads, uncles, brothers and all adult males to serve as positive role models and become more active in their student's education.