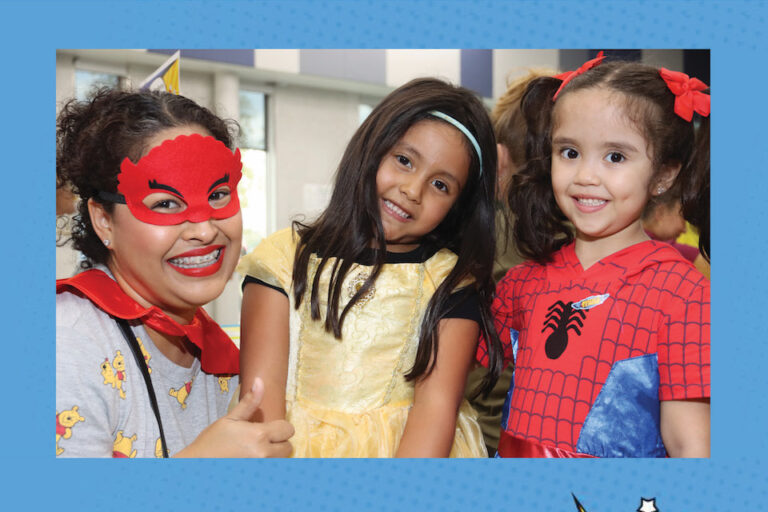 STEMtacular event includes entire families
If you could choose a superpower, what would it be? To fly? Teleport? Super strength perhaps? 
Here at Arlington ISD, superpowers are endless. Our superheroes [our teachers] are always finding ways to launch every child's learning experience every single day and help them become superheroes themselves!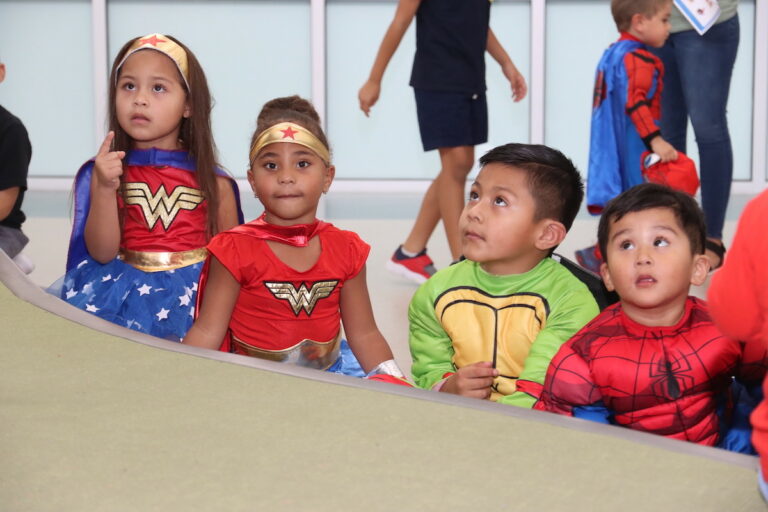 That's why last week our littlest learners were set on a mission to put their STEM superpowers into action at the first-ever Pre-K and Kindergarten STEM Spectacular.  
Superhero-themed students, parents and staff members attended the free event at Webb Elementary dressed up as their favorite superheroes. 
As the first district in the state to offer FREE pre-K with an integrated STEM curriculum, the Arlington ISD early childhood department hosted a "STEMtacular" evening of creativity, exploration and fun. 
With more than 15 different hands-on STEM activities including spaghetti towers, colorful rain clouds, balloon wind cars, yoga and more, it was exactly that.  
"We picked activities where kids could participate and then be able to do them at home or share it with their friends and families," said Arlington ISD early childhood director Dr. Jackeline Orsini.
Snakes, glow-in-the-dark scorpions and other exotic animals were also a part of the learning experience. 
In alignment with the STEM curriculum, over 150 students and their families came out to put their math, science, literacy and motor skills to the test.  
That's right, family members, too! The event was also heavily focused on family engagement. One of the main goals of early learning is for parents to build deeper connections within the little learner community. 
"Pre-K and kindergarten are the first level where we establish relationships with families," said Orsini. "The opportunity to get to interact with the kids and their families is taking our department to a level that we have always wanted." 
With the help of early childhood teachers, teacher's assistants, specialists and coordinators from across the district, this event allowed parents to gain first-hand experience with what their kiddos are learning about in school. And most importantly, begin to create those relationships.  
"I love that there is a dedicated STEM night just for pre-K and kindergarten this year," said pre-K parent Allison McCollum. "It's super exciting to watch my kids be so engaged in these types of activities." 
The event even included some of our high school students who volunteered to demonstrate each STEM activity.  
Earlier this year, the program also introduced its pre-K robot – the early childhood mascot – who is still in search of a name. But not for much longer. Students used their writing skills during the event to suggest their own name ideas for their mascot.  
Later this month, all pre-K and kindergarten students from across the district will vote for one of the top three name ideas submitted at the spectacular.  
With an amazing turnout and many wishes for more, it's safe to say that further "STEMtacular" nights are yet to come. So be on the lookout!  
And way to go to our pre-K and kindergarten students for successfully completing their mission!  
"With STEM, it's a way to help kids believe that with their creativity, they can also be problem solvers," said Orsini. "That's what superheroes do." 
Learn more about the Arlington ISD Pre-K Program.