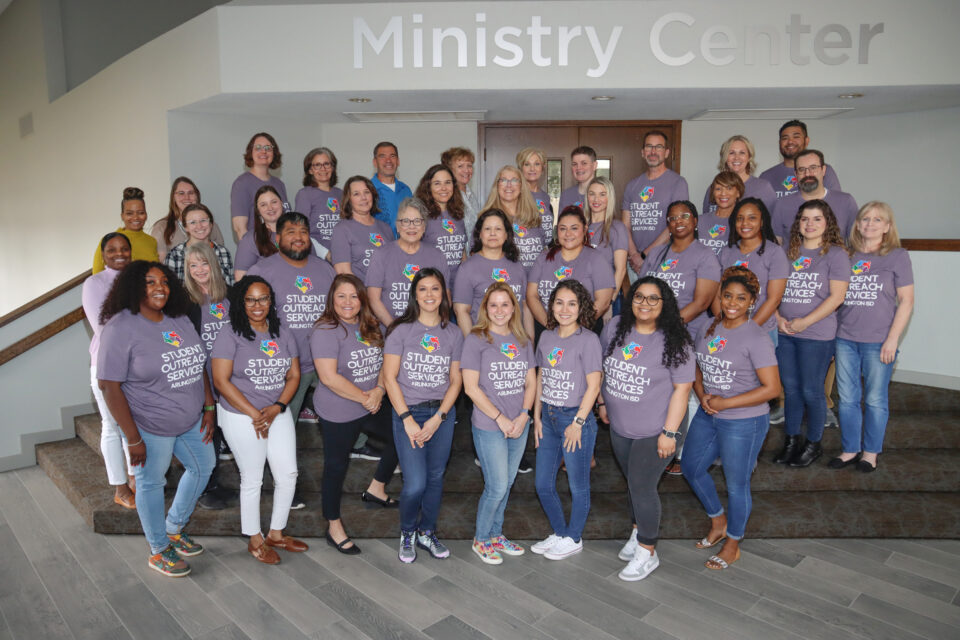 This is National School Social Work Week, and Arlington ISD is highlighting our Student Outreach Services (SOS) department. This year's theme for the week is "We Rise," a perfect theme for the district's school social workers who consistently "rise up" to support students, their families and their schools' communities.
Arlington ISD's SOS department "rises up" by sharing hope, challenging inequities and by listening to and supporting each student in their own unique situations.
Student Outreach Services collectively maximizes resources to enhance the social-emotional wellbeing and academic success of students. The department does this by assisting students and their families with their basic needs, offering help with medical expenses, shelter, food and clothing. SOS also assists with case management to ensure that no child's needs go unseen or unheard.
"Social workers are doers are often the first on the scene and the last to leave," said Tori Sisk, coordinator of Arlington ISD student outreach services. "Arlington ISD social workers serve throughout the district by using their unique skill set to assess a need, identify resources and refer accordingly to fill gaps for under-resourced families."
The SOS department believes that every student, regardless of circumstances, has the opportunity to reach their greatest potential. And they operate on the principle that relationships are key. Whether it's building relationships with the students, parents, teachers, staff or administrators, they all work together to play a crucial role in the development and success of each student.
"The rapport we build and trust we build with all stakeholders allows for everyone to feel seen and heard," said Sara Kestenbaun, a social worker within SOS. "Having that trust opens the door for more honest input and referrals from staff. Social workers are relationship-builders, and relationships are what we all need to not only succeed, but to survive."
One of the most gratifying parts of being a social worker is seeing the students' progress and accomplish their goals. Providing students with a safe space on campus that allows them to express themselves emotionally is what it's all about.
Dr. Keijuanna Jackson, a district therapist, has seen the SOS department's impact, and she's proud to be on the front lines when it comes to serving students.
"A little extra support can go a long way," said Jackson. "It's incredible what positive impact we're able to make in the lives of students, their families and our campuses from the work we do. It's intentional, relational and resourceful."
Contact Student Outreach Services
If you or a family member need assistance with resources, basic needs or case management, please visit our student outreach services page here for additional information.