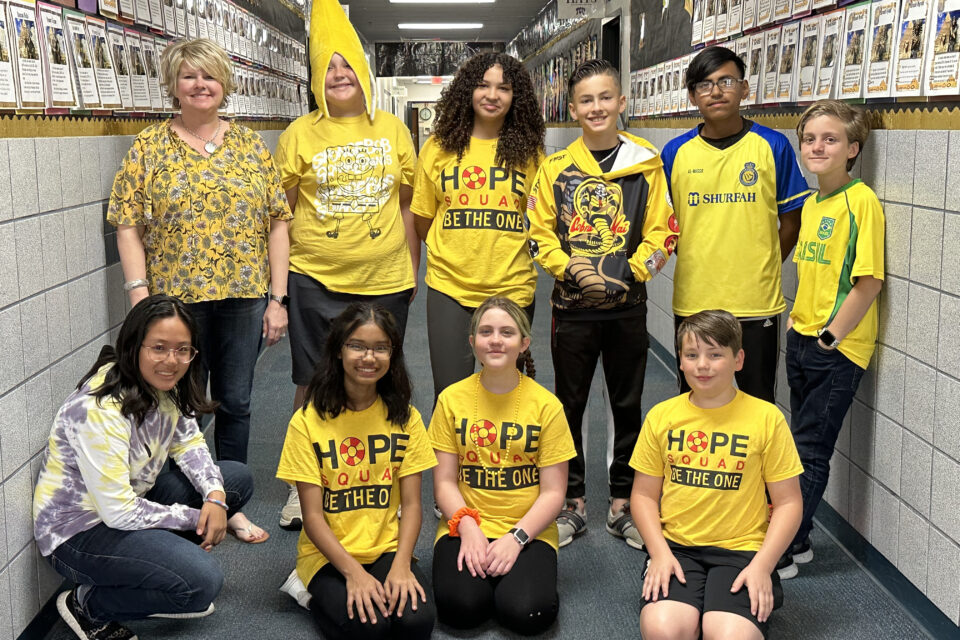 Hope Week
Students at campuses throughout the Arlington ISD filled their schools with hope and kindness last week as they participated in Hope Week, an effort to improve mental health and suicide awareness. Hope Week is an initiative of the Hope Squad, a national peer-to-peer suicide prevention program with squads at 17 Arlington ISD campuses.
Throughout the week, students dressed in different themed outfits to remind everyone that community is what being a part of a Hope Squad is all about. Students dressed up as superheroes, wore their favorite teams' jerseys and even dressed as twins to signify that no student is ever alone.
Hunger and Hope
This year for the first time, several schools took advantage of Hope Week to partner with Tarrant Area Food Bank for the Hunger and Hope food donation program.
"Hunger and Hope is an opportunity to bridge the gap and bring awareness to food insecurities as a potential contributing factor on mental health," said Stephanie Arceneaux, Arlington ISD guidance and counseling coordinator.
Students volunteer
Students from Bailey Junior High and Venture and Bowie high schools had boots on the ground at 7 a.m. last Saturday to help prepare for an 8 a.m. distribution at the food bank. They set up tables, put boxes together and organized and prepared pallets of food that came off the trucks. Then, during the actual distribution, the Hope Squads loaded food into families' cars.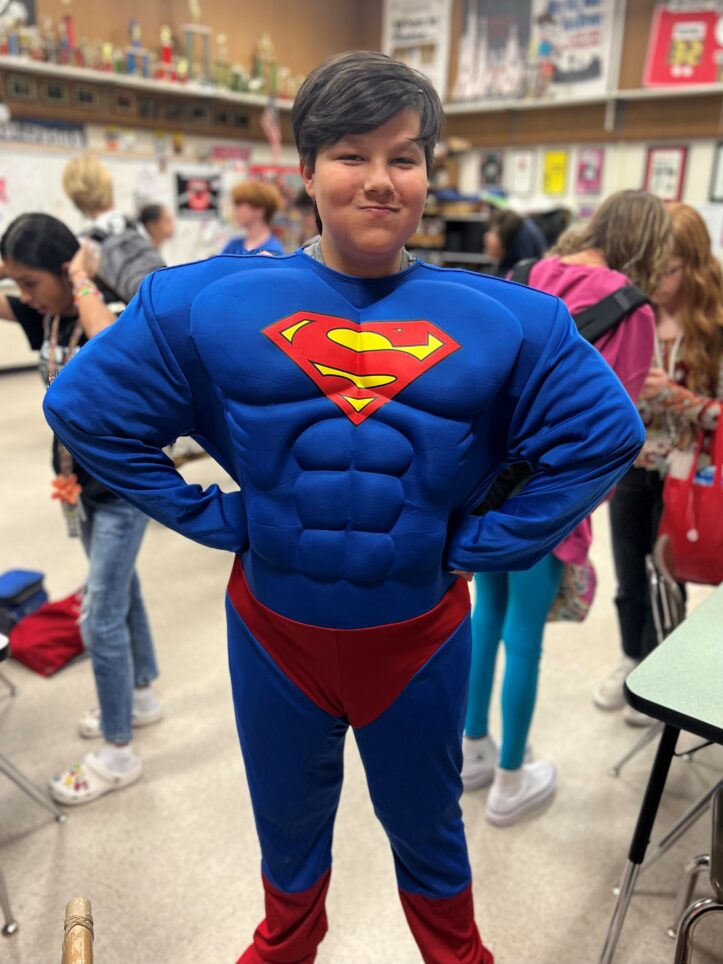 "The kiddos told me they had fun," said Dennis Groters, a counselor at Bailey Junior High. "The regular volunteers were very grateful because they were short of help that morning. I think the students left that day with a sense of fulfillment and satisfaction."
Arlington ISD junior high secondary specialist Meggan Horne also lent her time to help the student Hope Squads. She believes helping families dealing with food insecurities is why the campus Hope Squads are so important.Everyone worked hard, and we served lots of people," said Horne. "The line was lengthy, but everyone worked hard and gave their maximum effort. Collectively, we helped so many!"
Get involved
To learn more about Hope Squad and donate food to support the Hunger for Hope campaign, you can visit Venture High School until May 5 to donate non-perishable food items. Family engagement liaison and Hope Squad advisor Brittany Dowell would love to have you.
"Our community believes that having a Hope Squad at Venture High School is important because almost all of our students have either been touched by suicidal ideation or know someone who has," said Dowell. "Our students are eager to learn about and raise awareness toward suicide prevention and lead as a known and trusted representative for other peers to come to in times of struggle. That's why our partnership with Tarrant Area Food Bank is so important. Things like our donation drive help bring HOPE and joy to the campus through acts of kindness."
How to get help
If you or a family member struggles with suicidal ideation, please call 1-800-273-8255 or 988 to receive immediate help. Students are also encouraged to speak with their school counselors for a variety of services and resources.