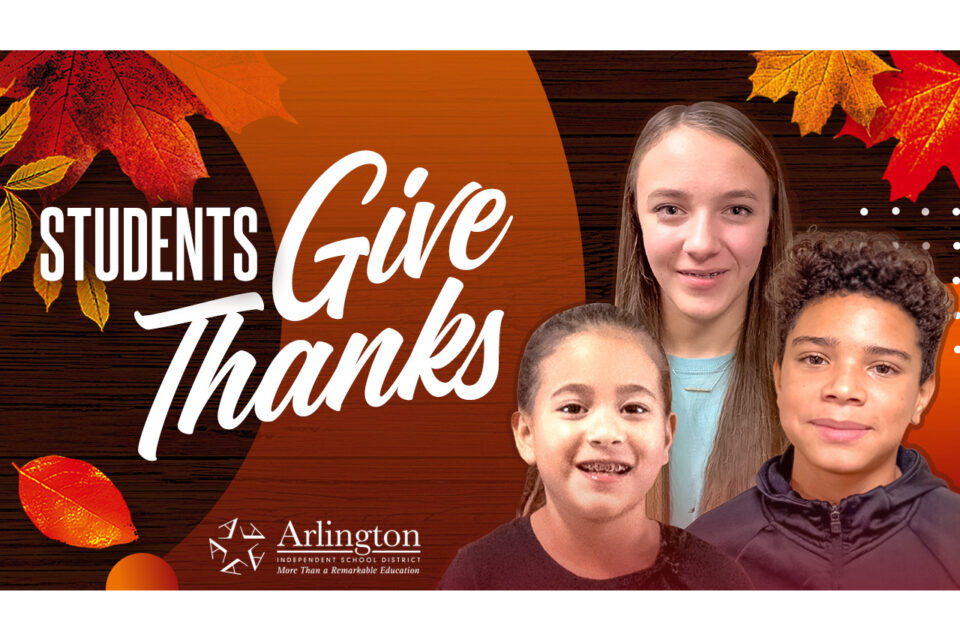 Arlington ISD students wish you a happy holiday!
Arlington ISD Our schools are closed this week for the fall break. Everyone in the district has plenty to be thankful for and we wanted to know what it is. We traveled across the district to talk with students, teachers, staff members and our Board of Trustees to find out what they're thankful for in 2022.
Today, we caught up with a few of our kiddos, and the ones we talked to were happy to share what they are grateful for. Watch the video below. 
We are thankful for the incredible students, teachers, staff and Board of Trustees members who make our district shine above the rest. A successful education is built with passion, dedication and love. Because of you, we get better and brighter each day. Happy Thanksgiving from Arlington ISD!