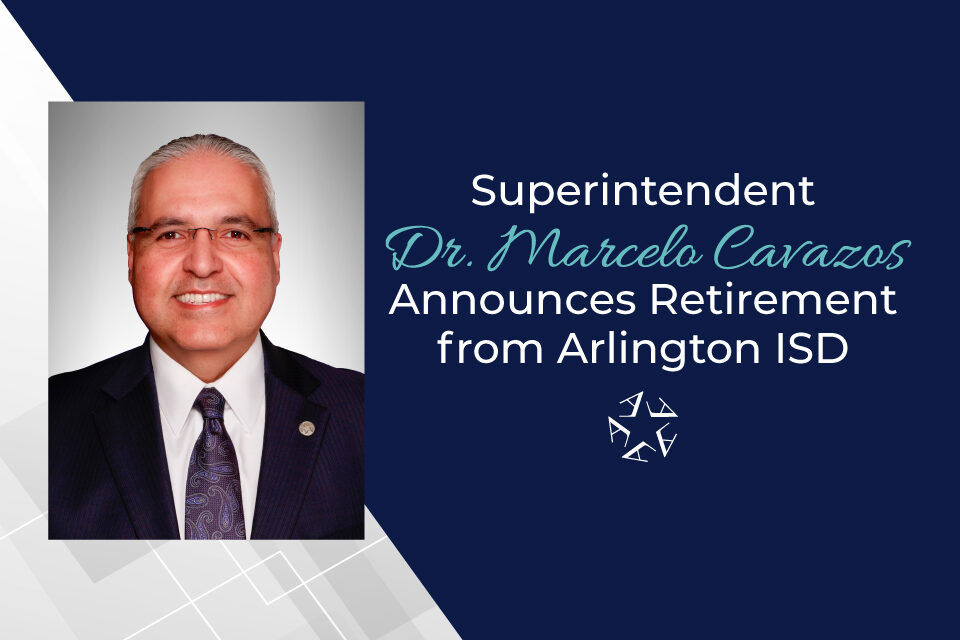 For 33 years, he has dedicated his life to the mission of public education, 23 of them in the Arlington ISD and 11 as Superintendent of Schools. Today, Dr. Marcelo Cavazos announced he will retire from the district on Aug. 31, 2023.
John Quincy Adams said, "If your actions inspire others to dream more, learn more, do more and become more, you are a leader." Dr. Cavazos has been that leader for students, staff and teachers in the Arlington ISD.
Under his leadership, the district developed 13 specialized academies focused on STEM, leadership development, early college education, fine arts, dual language and more. He spearheaded three strategic plans, one Voter-Approved Tax Ratification Election (VATRE) and two bond measures totaling $1.6 billion. Through the bond measures, the district built new state-of-the-art facilities for career and technical education, visual and performing arts, and athletics. Additionally, two new schools were built, and four others are being rebuilt from the ground up.
Known by those who work with him as a humble and servant leader who seeks no public praise, we want to publicly say how grateful we are to have had such an outstanding leader for many years. His vision, determination, dedication and love for others is simply unparalleled.