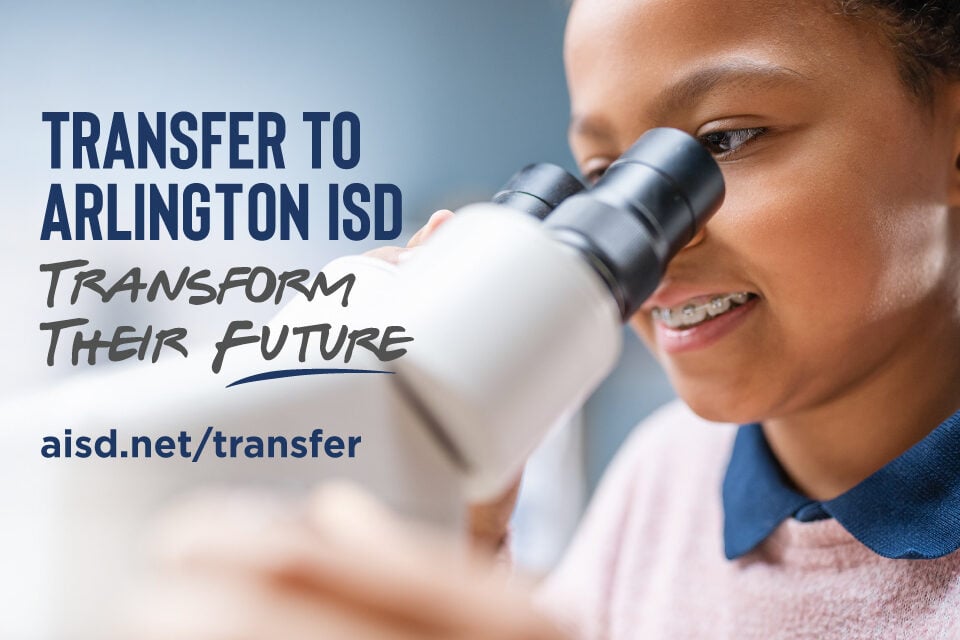 Transfer to or within the district
The final transfer window for the 2023-24 school year closes at 11:59 p.m. this Thursday, July 20.
During this special transfer window, students from outside the district can transfer in for the 2023-2024 school year, and students already in Arlington ISD can apply for a transfer to another school.
Students are considered on a first-come, first-served basis where space is available. An exception to this is a sibling transfer to a specialized program. 
Learn more about transferring to – or within – Arlington ISD at aisd.net/transfer. And if you have any questions, email transfers@aisd.net or call (682) 867-7217.