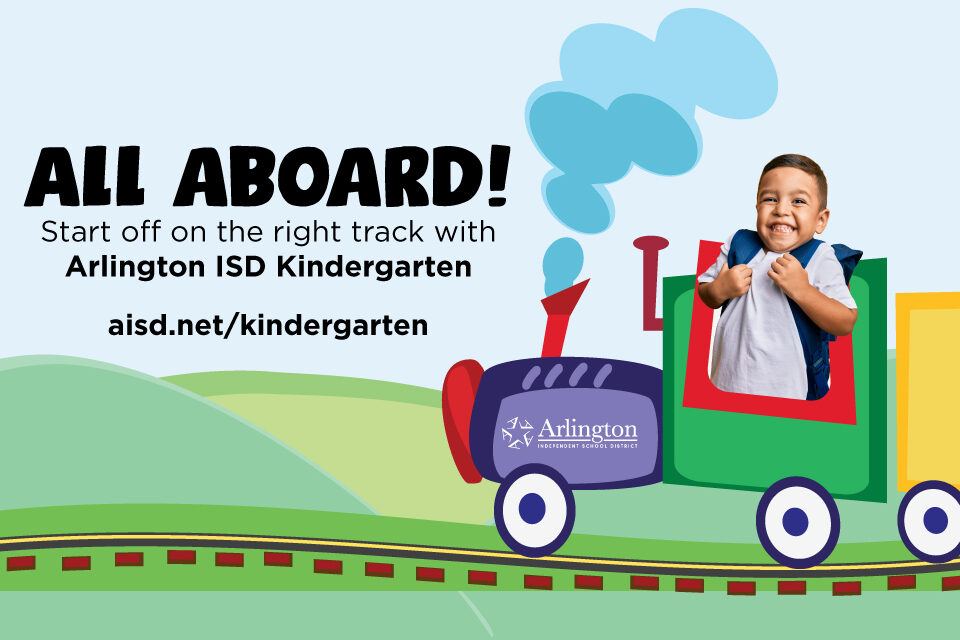 Start off on the right track with Arlington ISD Kindergarten
Fun is the name of the game in Arlington ISD's kindergarten. But it's a very specific, strategic kind of fun that inspires learning.
Kindergarten students get a full day of excitement with lots of fun activities all aligned to a very strong curriculum.
Get a glimpse of the fun and learning in this video.
Of course, they learn all the basics – letters, reading, writing, counting, adding and more. But they also develop important skills, like leadership, communication and social and emotional skills. Plus, they all take music and art and get to visit the STEM lab weekly.
"The kids love coming to school," said Tricia Salazar, a kindergarten teacher at McNutt Elementary. "They love coming to learn. They're little sponges. I love seeing the growth from the beginning of the year to the end of the year."
It's not just the fun activities that keep kindergarteners excited for school though. It's also how the district's teachers make them feel valued.
"Learning in our schools is fun," said Dr. Jackeline Orsini, Arlington ISD director of early childhood learning. "Kids love to come to our schools, not only because of what they learn, but because of the way we make them feel special. We have strong teachers and a high-quality program. And we want to make sure that every child in our school district feels successful."
Register now
Launch your child on a fun, lifelong educational journey with Arlington ISD's kindergarten program. Registration for next school year is open now. Visit aisd.net/kindergarten to learn more and get started.
All Aboard
Who knew registering for school could be so fun? All Aboard is a registration-support event at McNutt Elementary from 10 a.m. – 2 p.m. on April 22. But it's a whole lot more than just live support to help you get your child registered. There will be train rides for the kids, an inflatable obstacle course, raffles, food and lots more.