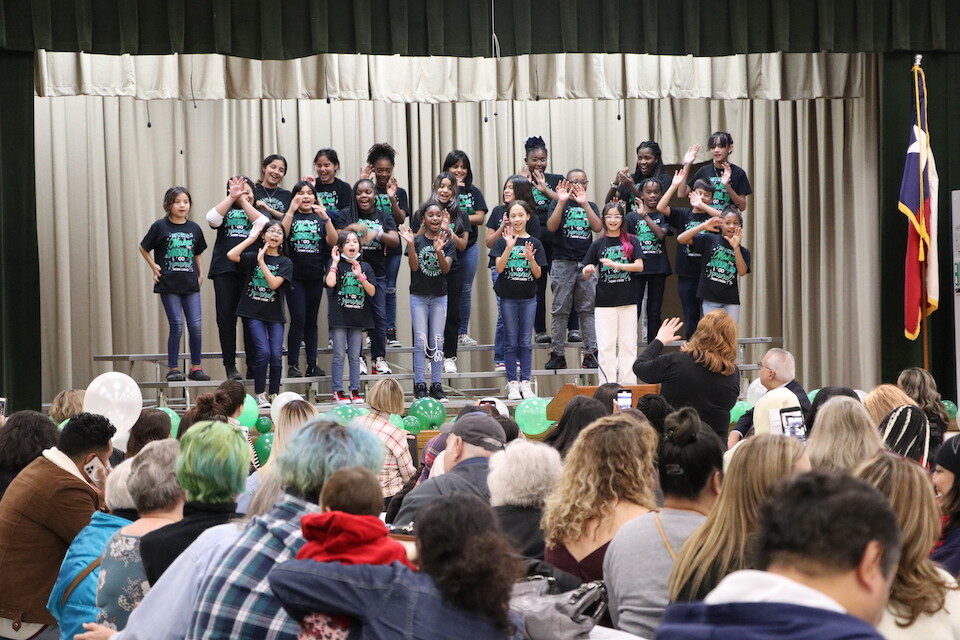 Wednesday night was all about the memories.
"We have lots of good memories," said Alejandro Contreas, surrounded by several friends.
The Lamar High School grad was back at Webb Elementary School, his old stomping ground, for Webb's Last Homecoming.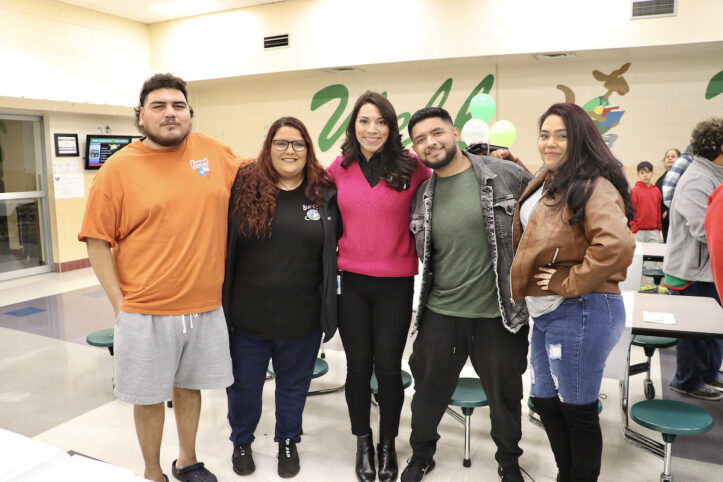 The current Webb Elementary building – built in 1960 as Nichols Junior High and later converted to Webb in 1993 – is about to be demolished. The school is moving next door into a new, state-of-the-art facility in January. Everyone is excited for the new school, funded by the 2019 Bond and under construction for the last couple of years.
But Wednesday night was about the old building, old memories, childhood friends and former teachers. It was one last chance for Webb and Nichols alumni and staff to walk the halls and reminisce.
"We've had many people reach out through social media and email about having an opportunity to see or tour the building one last time before it's demolished," said Webb principal Evelyn Navarro-Gaspar. "The building has a lot of history … so we knew it would be important to open our doors for one last tour! We saw many guests having special reunions with teachers and classmates after decades."
After a brief ceremony in the cafeteria, the standing-room-only crowd spread out through the building, peaking in classrooms, wandering the halls, taking selfies, reuniting with friends and telling stories.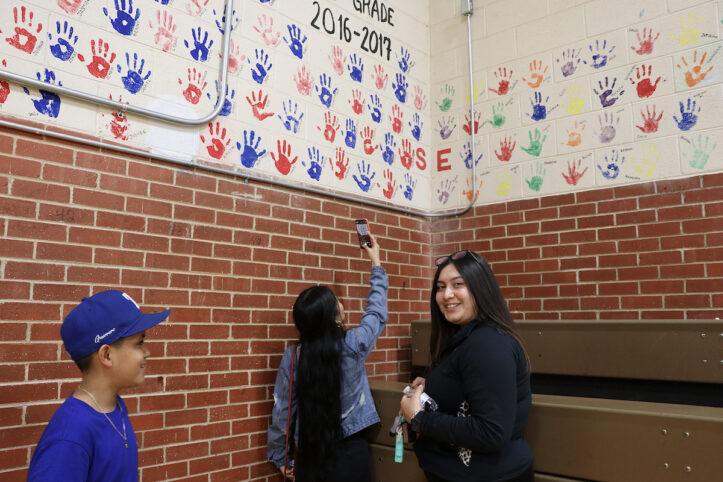 In the gym, former Webb students found their handprints painted on the walls. One even Facetimed in buddies and pointed out their old handprints.
"I came to see my handprint … very good memories," said Yazmin Guerrero, now a Lamar grad and nail technician in Arlington.
In the library, a table held photographs from decades past.
"That's the boy I had a crush on!" a woman said as she picked up a photo.
"We came from Mexico in 1996 and this was my first school," said Yessica Araiza as she looked at photos and reminisced. She lived right across the street from the school and attended from first through sixth grade.
"I loved it," she said. "My whole childhood is right here."
Built on love
The reason she loved it – and the reason so many came to the Last Homecoming – was because of the people and their love that have made Webb the special place it is.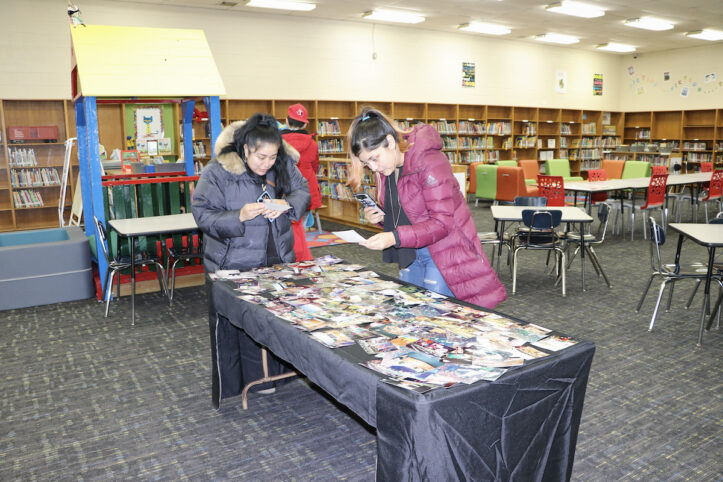 "What's never changed are the people," Arlington ISD superintendent Dr. Marcelo Cavazos said in the opening ceremony. "They love Webb … Forever it will be that love that holds it together."
But even with all the love, the Webb building is old and ready to be replaced.
"You come to a point where it's time to start over," Cavazos said.
It's been a dream for many years to have a new Webb, Cavazos reminded the crowd. The school was built as a junior high. How nice would it be to have a school actually built as an elementary? Or a school where you could actually find the front entrance.
After decades of dreaming, the dream is almost a reality.
"It's time to have a facility that reflects our investment in the community," Cavazos said.
What's next?
Before they move at the end of the semester, there's one more thing to do.
Locate the time capsule.
Webb assistant principal Brian Gomez ended the ceremony with a question.
"If anyone knows where the time capsule is, please let us know."
Searches have been fruitless so far.
But someone in the crowd raised their hand. "It's by the flagpole."
"Does anyone have a metal detector," Gomez joked. But he promised to look – or dig – there. 
After that, it'll be time to move. Teachers will start moving their things as soon as school gets out this month. Then, after the winter break, the students will officially start school in their new building – the new Webb Elementary.