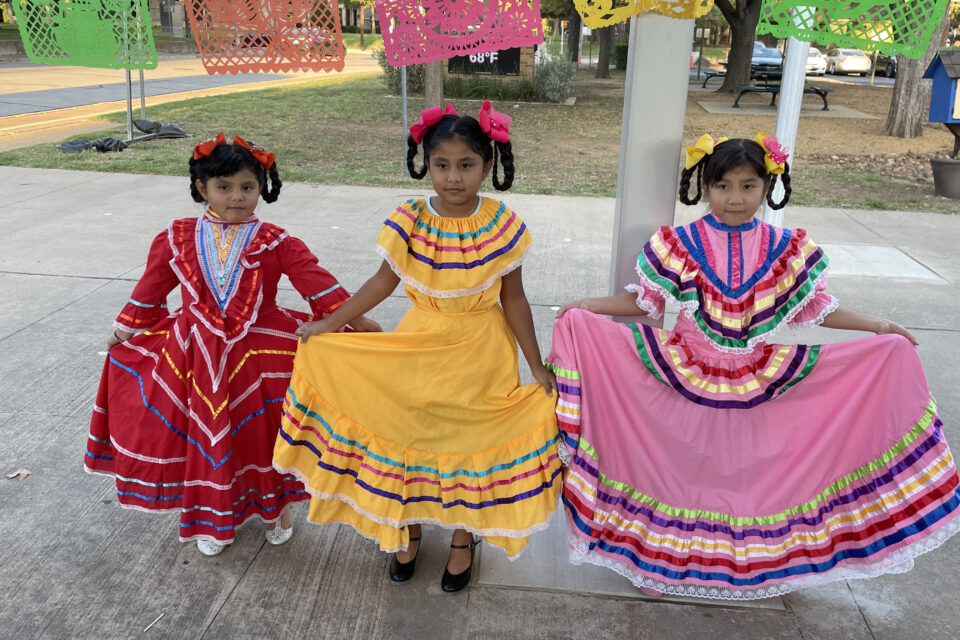 Ready to Celebrate
To say Hispanic Heritage Month got off to a loud, roaring start would be an understatement. Wimbish World Language Academy students, parents and staff gathered at the front entrance to kick off the month-long fiesta while a local mariachi band provided the morning's soundtrack.
Hispanic Heritage Month aims to recognize the history, heritage and contributions of Hispanic and Latino Americans in the United States, and Wimbish students were ready to celebrate.
Kids ditched their parents to grab friends and didn't waste any time joining the conga line. From ponchos and sombreros to homemade dresses and ties, students were decked out in clothing that represented their cultures. Flags, pennants and streamers brought the school to life with bright, vibrant colors lining the school entrance.
It meant a lot to the trumpet player of the six-member mariachi band, Abraham Hernandez, to welcome the students because he doubles as a language arts teacher at Wimbish.
"I think it's an excellent opportunity to give students insight on a traditional mariachi welcoming," said Hernandez. "Whenever it's someone's birthday, a lot of times you wake them up with a song in Hispanic culture. So to be able to start the morning fresh with music, dancing and mariachi to start Hispanic Heritage Month is an awesome opportunity to share with kids. When I saw them dancing, I just wanted to dance a little bit more, too."
Plenty of kids danced the morning away with Hernandez and other staff members. Most wanted to keep the party going and didn't want to head to class.
"This celebration includes everyone in our school no matter what background," said Elizabeth Velasco, the school's community outreach liaison. "The kids here are learning different cultures together. It makes my heart happy to be able to share our culture with the kids and their parents."
Stay tuned to the blog for more ways Arlington ISD is celebrating Hispanic Heritage Month.