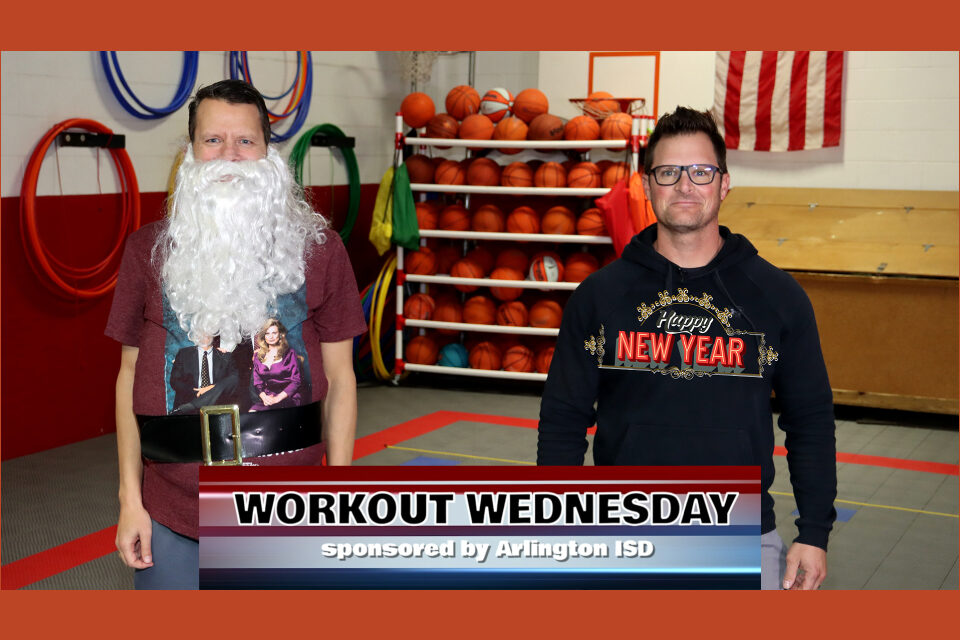 Workout Wednesdays with Duff Elementary physical education teacher Matt Bostick don't take a break for the holidays.
If you've been a little too jolly with the Christmas cookies or a little too cold to go outside and get your exercise in as we close out 2021, Bostick has you covered. And he may be a miracle worker.
With his Countdown to Your Resolution workout, Bostick can make those who have been a little too jolly over the break get 2022 started on the right note.
His 10-exercise workout can be modified however you need. Here's all you need to do to kickstart 2022. 
Countdown to Your Resolution 
10 jumping jacks
9 jump squats
8 mountain climbers
7 sit ups
6 walking lunges
5 push ups
4 plank walkers
3 burpees
2 squats
1-minute plank
We hope you enjoy the final Workout Wednesday of 2021 with Matt Bostick! Have a great winter break!