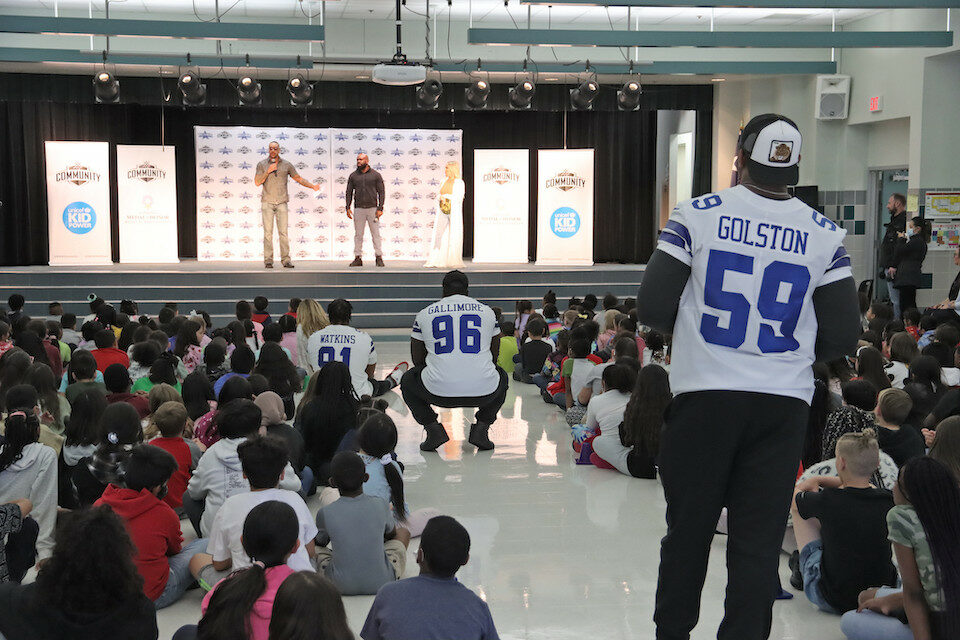 Are you ready to rumble? Not quite? Well, it's okay because the kids at Ashworth Elementary have your back. Over 300 students were excited to get moving with WWE stars and Dallas Cowboys players for UNICEF's Kid Power Active Day.
The star-studded lineup included WWE's Dana Brooke, Titus O'Neil, Apollo Crews and Damian Priest, along with Dallas Cowboys Neville Gallimore, Chauncey Golston and Carlos Watkins.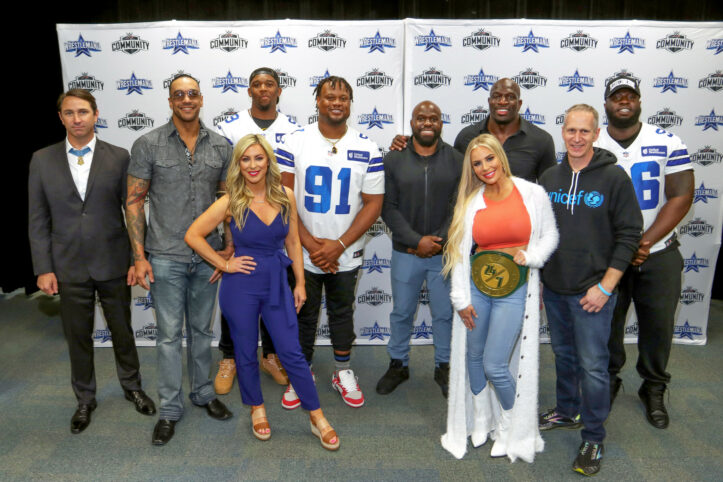 The City of Arlington is hosting the most stupendous event in wrestling history, also known as WrestleMania 38 this weekend at AT&T Stadium. With a week of exciting events leading up to the "wrestling Super Bowl," the WWE stars stopped by Ashworth Thursday afternoon to discuss the importance of mental and physical health and making a difference in the community.
"WWE is a global company, and one of the best parts of getting to travel is being in the community and giving back to them," said O'Neil. "We have a great opportunity to be able to recognize local organizations and schools and meet people within the area that do so much year-round. We try to do whatever we can to pay tribute to those individuals."
Everyone can be a hero
O'Neil also talked to the kids about what it takes to be a hero in the community.
"You don't have to be a WWE superstar to make change. Go out and be whatever you want to be, but be a great human being in the process," said O'Neil.  
The wrestling stars were also joined by National Medal of Honor Award recipient Will Swenson and UNICEF Chief People Officer Michael Klompus.
"We're so committed to providing mental and physical resources and support for you, because you have the power to make such a positive impact in the world," said Klompus. "We want every child to thrive around the world, and we get to celebrate you today because of your tremendous work in the community."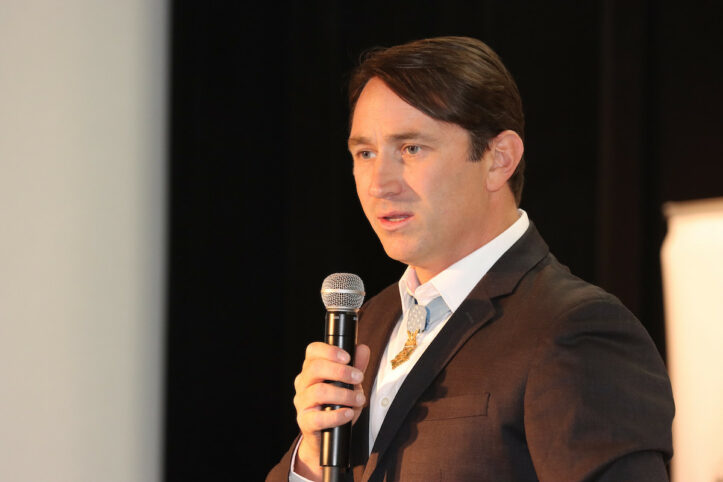 Ashworth students are making a difference through participating in the UNICEF Kid Power program. The students have watched more than 2,600 healthy-living Kid Power videos to date, which has unlocked 244 packets of food donations for children in other parts of the world in need of the vitamins and nutrients necessary to grow, learn and play. To positively impact their own community, the school also donated 112 meals to families at local food banks, delivered 20 mobile food pantry meals and planted two trees.
"There's a hero in each and every one of you, and all you have to do is stand up and help someone else along the way," said Swenson. "You don't need a battlefield or a sports arena, you just need to be a good person."
Without a doubt, Ashworth students are heroes for their commitment to empower the Arlington community. Check out pictures from the incredible event here!