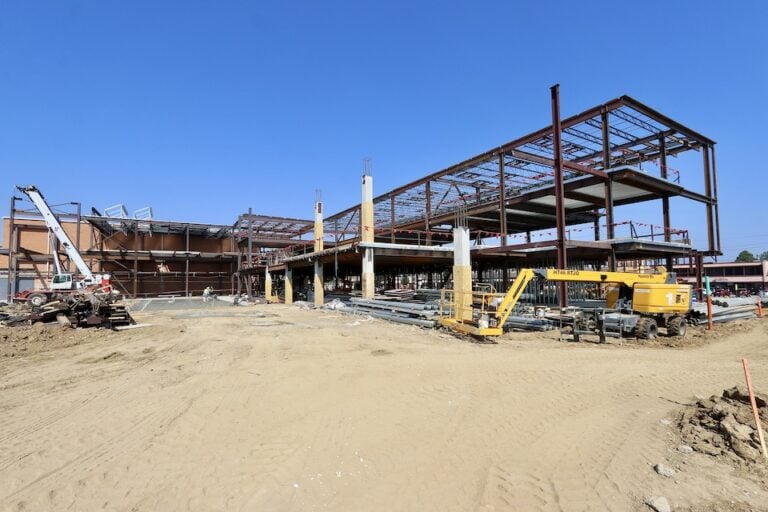 Year two of construction at Arlington High School looks a lot different than the first.
"The difference this year is that we can actually see the progress," said AHS principal Stacie Humbles. "This summer, we got to see the structure go up and work is being done everywhere."
It was a busy summer of construction that has continued right into the school year.
"This year, we look forward to watching the cube grow and take shape," Humbles said.
The cube is what Humbles calls the biggest part of the 2019 Bond-funded construction project. It's an addition with new classrooms, a new library, a new band hall and more. It will help provide the space needed for the future fine arts and dual language high school academy.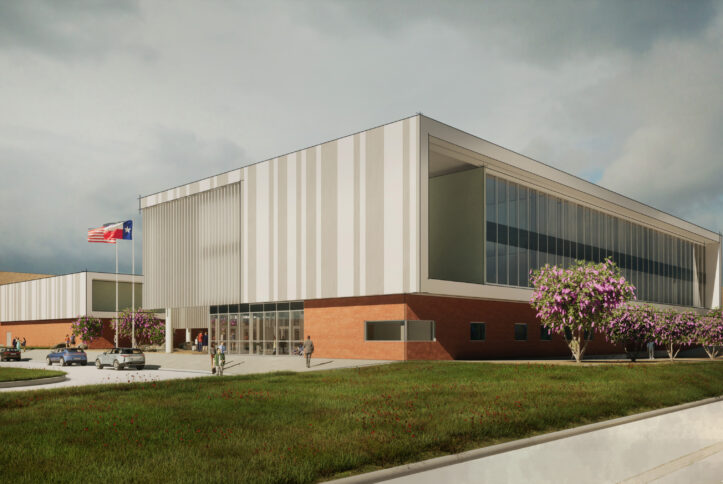 If you drive by the school on Cooper or Park Row, you can see the cube going up. Work on the underground utilities, concrete foundations and structural steel is ongoing.
While the vertical steel for the cube is the most noticeable part of the project, there's a lot more going on, including renovations for the existing building's mechanical, electrical and plumbing systems and athletic fields. Some of this work was completed over the summer.
The transformer for the school was relocated in time to ensure power to the whole building before school started. A new central plant for the chilled water systems was installed over the summer and is up and running. The football field was replaced, and the track was resurfaced. And new restrooms were opened at the field house for use during games. Later this year, the bleachers will receive upgrades.
Nearby, work is also underway to convert the softball practice field into a competition field.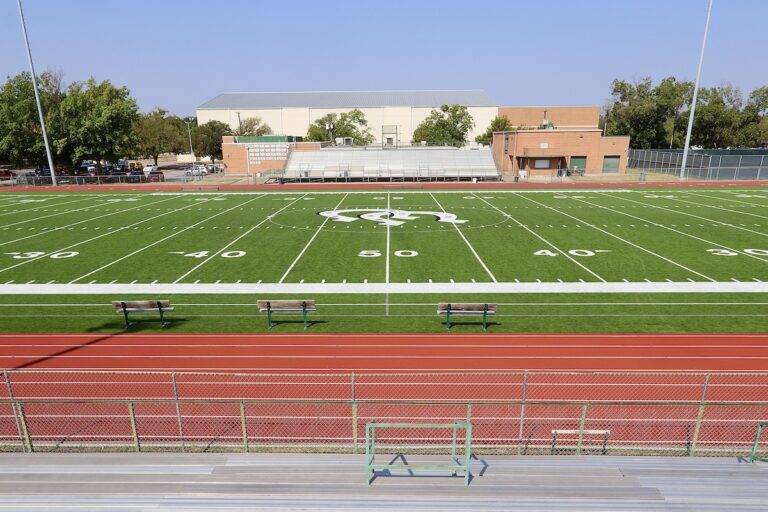 While all of the construction will be worth it in the long run, it is creating some temporary challenges for the school in the meantime.
"Inside the building, we've had to make some adjustments due to losing space and even hallways," Humbles said. "We've done a lot to prepare our kids for the hallways and they've been extremely flexible and cooperative … probably because we added two minutes to our passing periods, so now they have nine minutes between classes!"
See construction photos and learn more about all projects in the 2019 Bond.
The addition and renovations at Arlington High School were designed by VLK Architects, and the construction is being managed by Joeris General Contractors.