BOARD SEEKS COMMUNITY INVOLVEMENT FOR SUPERINTENDENT PROCESS
The Arlington Independent School District (ISD) Board of Trustees has employed Texas Association of School Boards (TASB) Executive Search Services to assist with the search for a new superintendent. The Board has requested that school personnel and the public be involved in developing a profile of the leadership qualities desired of the person the Board should seek to become the new superintendent.
Click below to access the Leadership Profile Questionnaire. 
MARCELO CAVAZOS TO RETIRE AS SUPERINTENDENT OF ARLINGTON ISD IN AUGUST 2023
JANUARY 26, 2023, ARLINGTON, TEX. –
After 11 years as Superintendent and 23 years in the Arlington ISD, Dr. Marcelo Cavazos has announced he will retire at the end of August.
With a total of 33 years in public education, Cavazos has been a transformational leader and a tireless advocate for students. He has improved test scores and implemented innovative programs and initiatives known nationwide. Last April, Cavazos realized a career-long dream by making free pre-K for all four-year-olds a reality for Arlington families. Then, he took it one step further by creating "Full STEM Ahead!," the nation's first district-wide STEM curriculum for four-year-olds.
Under his leadership, Arlington ISD developed 13 specialized academies focused on STEM, leadership development, early college education, fine arts, dual language and more. He spearheaded three strategic plans, two bond measures totaling $1.6 billion and one Voter-Approved Tax Ratification Election (VATRE) to make the Arlington ISD one of the most competitive school districts in the Metroplex.
The district built new state-of-the-art facilities for career and technical education, visual and performing arts, and athletics through the bond measures. Additionally, two new schools (Peach and McNutt elementary schools) were built, and four other aging schools (Berry, Thornton and Webb elementary schools and Carter Junior High) are being rebuilt from the ground up.
"We are so happy for Cavazos while at the same time understanding the enormous loss to our community," said Melody Fowler, president, Arlington ISD Board of Trustees. "He has been an outstanding leader. He is revered here in our district and nationwide, too. In 2016, he was honored as the Superintendent of the Year in Texas from a pool of some 1,200 superintendents. That was a huge honor and one that demonstrates the exceptional leadership he brings to our staff and students daily. Under his leadership, students in the Arlington ISD have more opportunities than ever before. His visionary leadership has truly changed Arlington ISD for generations to come." 
Fowler goes on to say that Cavazos was the glue that held the district together during the COVID-19 pandemic. "COVID-19 was the biggest challenge to face public education in our history. Cavazos was a steady hand through it all. His calm, decisive and empowering leadership was evident as he was challenged to make impossible decisions daily. We will remain especially grateful that he was our Superintendent during that period."
The list of partnerships Cavazos fostered is endless – Dallas Cowboys, University of Texas at Arlington, Tarrant County College, City of Arlington, Chamber of Commerce, Medical City Arlington, Bell, Texas Rangers, Lockheed Martin, Holdsworth Center and countless others. His partnership with the Board of Trustees over the past 11 years is unmatched. In 2014, they were awarded the State Board of the Year.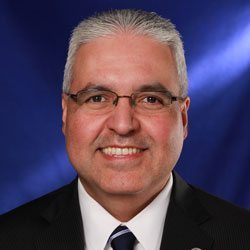 "It has been a true joy to lead the Arlington ISD for 11 years," said Cavazos. "I've seen thousands of students realize their dreams and aspirations because of the opportunities our district and community provide. I witness our teachers and staff demonstrate love for our students every day and even more during difficult times. I love our staff and students, our community and our district. Choosing to retire was a difficult and emotional decision but I know it's the right decision. I also know our district is in capable hands."
"We have big shoes to fill, and we know it," said Fowler. "He has had a tremendous impact on our students, staff and our community and he will be greatly missed."
Fowler says that the Board of Trustees is committed to finding a new superintendent who will continue the great work started by Cavazos.
Cavazos is set to retire on August 31, 2023.
JANUARY 27, 2023, ARLINGTON, TEX. –
Dear Arlington ISD Employees,
As you're aware, Dr. Cavazos has announced his retirement, effective August 31, 2023. On behalf of the Board of Trustees, I want to share how grateful we are for his contributions. He has truly transformed our district and we wish him nothing but blessings as he moves forward.  
During this transition period, we will begin a diligent search for a new superintendent and work closely with Dr. Cavazos and his team to ensure a smooth and seamless leadership transition. In the meantime, please know that the Board of Trustees is fully committed to continuing our district's mission and vision and maintaining our high standards of education for all students.
We appreciate your patience and support as we work through this process. We will keep you informed of any developments and provide updates as they become available.
Sincerely,
Melody Fowler
President,
Arlington ISD Board of Trustees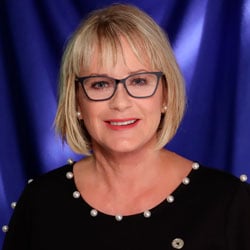 About the Arlington ISD:
The Arlington ISD is a unique district with a passion for academics, specialized learning, fine arts, athletics and many other student development opportunities. Led by the 2016 Texas Superintendent of the Year, Dr. Marcelo Cavazos, the district is home to nearly 57,000 students and 8,500 staff members.